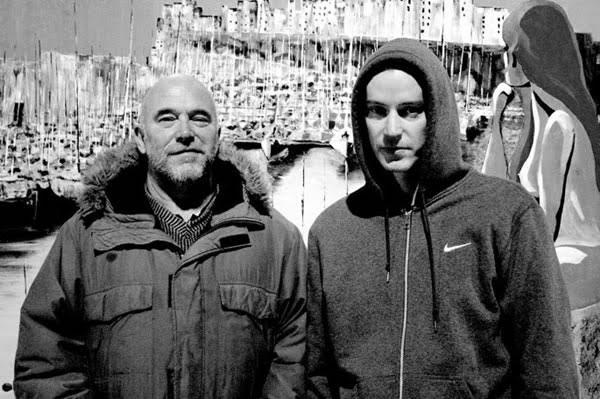 Interview with Adrian Sherwood
[:en]
On beginning a solo career, Sherwood stated: "I wanted to do some of my own writing and make something that was challenging for me… As a producer, it's my job to satisfy the artist foremost. I wanted to make something that was a little more aggressive and modern. I wanted to paint a picture that was contemporary, one that specifically showed where my brain was at. I've got to the point in my life where it's time for me to call all of the shots."
At the end of the month, a record that I made with Lee Scratch Perry is going to be released on my label U-Sound. I personally think that it is going to be the best record that Lee Scratch Perry will have made in the last 30 years. The album will be called "Rainford". It will have great songs and it will be his most intimate and soulful work so far, in which he tells his life story. We already released an animated video for one of the songs from the album called "Rain" that was created by Lee's friend, the artist Peter Harris.
We have received very positive feedback from the press and the people who have already heard it and realized how great it is. A journalist from Spiegel (which sells 7 million copies of each issue), which is not a music magazine at all but a serious media source, came specially to Jamaica to talk with Lee about this album and made a 6-page story about it.
I think "Rainford" in some ways can be compared to Johnny Cash's last album (that was produced by Rick Rubin) in terms of the fact that a legendary artist with a serious background has made a really great and intimate album later on in their career.
I tried to make the record sound very modern and fresh, not like Lee's old and well-known works, but with a more contemporary approach.
Lee is a very sensitive person. He is aware of every minute and is not the kind of person who plans things, but instead lives in the present. He believes in magic and each time you work with him in the studio he creates a magical environment and if everybody who works with him would believe in it then for sure something special will happen. He has lived all his life in this way as he wants each minute to be like a work of art.
I have an old friend, Steve Barker, who has run a music program on the BBC for many years. He called me once and said that Lee was in England and I had to meet him as there was the possibility to work on some music with him.
It was in 1986 and at that moment I had already been working as a studio producer for around 9 years. I started to work in the music industry as a junior partner of the record label Caribbean James. We were creating mixtapes with songs from different Jamaican reggae artists. I chose the songs for the mixtapes. Then I met the Jamaican musician, Prince Far I, and we became good friends. I created my own label, On-U Sounds Records and started to release his music on there as well as many other Jamaican artists. I never had a plan to become a producer, it happened accidentally, but when I started to do it I realized that it was really fun and something that I really loved to do. So, when I was introduced to Lee I already had some good work under my belt. Lee came to my studio with Rudi – a sister of another great Jamaican singer, Max Romeo. Lee showed me some musical pieces that he had been working on at that time and I showed him mine. Lee really loved them and this is how we started to work together. During the following year, I was recording his album "Time Boom X De Devil Dead". We worked in a very good, mad and creative environment.
Well, actually, I was raised in a very international environment and England is a very multicultural country. I went to school near Oxford and had classmates from all over the world – Pakistan, Poland, Italy, Jamaica and so on. I had friends that were Muslims, Sikhs, Hindus… I listened to a lot of music by Afro-American artists that was coming from the USA in my childhood like the things that were released on Motown Records, different kinds of soul and funk, and of course James Brown. Starting from 1964, reggae music from Jamaica became popular in England and some of it even got into the charts. Lee Scratch Perry's song was even in a huge TV commercial for Cadbury's fruit & nut chocolate.
I think I started to listen to Lee Scratch Perry when I was 10 years old and was buying his music at the age of 12 when I started to collect records. So when I was introduced to him I had almost all of his records that had been released in the 20 years prior to that and I was really into his music. I was a fan of this great man and involved in this kind of music for a long time.
I was fascinated by the Rasta culture and Marcus Garvey's ideas. But, on the other hand, I was making mostly dub music and if we talk about the greatest dub producers like Lee Scratch Perry, King Tubby, Errol Thompson, they were not pure Rasta's – none of them had dreadlocks. They had, of course, this Rastafarian spirit in their hearts, and were writing songs about the Ethiopian emperor, Haile Selassie, who was a direct descendant of King Solomon and was believed to be in the Rasta movement as well as a returned messiah of the Bible, God incarnate, but it didn't reflect on the way they looked. In the '60s, there was a strong black people civil rights movement. Consequently, many blaxploitation movies and ideas that Marcus Garvey (who was standing up for returning black people to Africa) became very popular and Jamaican reggae music was part of it too. It was very interesting and big dub producers were involved in it as well.
If we talk about dub as a musical form, it certainly came from reggae and appeared when Jamaican artists started to put another version of a song on the other side of their vinyl. The first reggae records from the '60s that I have had one song on the A side and another one on the B side. Then they started to put a version of the same song on the B side. And the versions became more and more interesting as they started to use echo and delay effects which became the base of the unique dub-sound.
Listeners started to demand more and more versions so dub became more and more experimental in the way the producers were deconstructing an original song and recreating it with really trippy sounds which captured people's imaginations all over the world and it became really popular.
There is a lot of influence of dub in hip-hop and even in some commercial pop-records like Britney Spears'. Dub techniques that were created by Jamaican producers in the '60s are used now in all forms of modern pop music.
It all started in 1980 when I was selling the records from my label – Jamaican mixtapes, from my car near the most popular London record shop, Rough Trade. I met Daniel Miller who was just starting Mute Records at that moment and was selling his first records outside Rough Trade from the car too. Daniel was a young guy then, still living at his mum's house. We got in touch and once he said to me that he had a new band, Depeche Mode, on his label and asked me if I could help them with the sound and do some remixes for them. I did one of the first remixes that was ever made for Depeche Mode in 1983 and also produced music for artists that were far from the reggae and dub fields.
I really loved and enjoyed working with people from electronic, industrial, funk and blues scenes. It helped me to get established as a producer and to make some money that I used for developing my label. I also applied the same techniques that I used when I was doing the music for my label with dub and reggae artists, so yes – I guess you can say I added my touch to other people's music.
For the last five years I haven't done very much, only released my project Sherwood & Pinch, that I did in collaboration with my friend and dubstep producer Pinch. But next year will be the 40 year anniversary of the label and I am planning a big stream of new releases with great artists as well as my solo album.
I was an idiot. I used to go from High Wycombe very early on a Saturday and get to Record Corner in Bedford Hill, Balham for 9:30 AM. This is from being 15 or 16. They used to import soul. It was more of a soul shop than a reggae one, but I bought reggae in their imports. I bought "Rastaman Chant" by the Wailers on a black Tuff Gong import. I used to go there and to Shepherd's Bush market to Caesar's. I'd end up in Harlesden, where I got free copies [of records] off the Palmers, because I had previously worked for them at Soundville. I'd go from there back to High Wycombe and drop a few of the new tunes on that afternoon, Saturday afternoon. I'd be back there by 1:30 PM.
It was due to Joe [Farquharson] who owned the Newlands Club. In the afternoons we used to have Emperor Rosko, Johnnie Walker, Dave Lee Travis, Noel Edmonds and Judge Dredd all doing PAs at our thing for the kids. I started doing that in 1971 when I was 13 or 14. The opening thing Joe put on there was his mate Johnny Nash. The first ever act. That was roadblock, about 2,000 people turned up. The club could only hold about 600 legally but they managed to get 1,000 in. It was only a little place. I had some mad nights down there.
I was travelling up and down the north of England, promoting it, dropping off the tunes to DJs. Carl [Palmer] gave me my train fares. This was in my summer holidays! You know, they're lovely the Palmer brothers – Harry and Jeffrey and Carl. I then worked in his record shop. I passed my driving test and got my license two months after my 17th birthday, which was March or April 1975. I started working for Carl in Soundville.
I was living my life as nervous wreck. It took me until I was about 25 before I was debt free from my early music life experiences.
In those days everyone had their own little patch. Larry Lawrence from Ethnic Fight had a van; most people had their own little van. And it wasn't worth their while going to Granby Street in Liverpool if they only had one tune to sell three copies to Junior who owned that shop. Or driving to Moss Side in Manchester. I had a bunch [of labels] on board and eventually I had Trojan, Virgin and loads of others, specifically for the north. Then we started importing from Jamaica.
Well the link with Emperor Rosko – Mike Pasternak, his name was – came because they had an office in the West End. They were such pissheads. All around the top of the office they had empty Bacardi bottles and there was girl working there who had a string vest on and no bra. I was only like 14 [when I visited], so I was like, "Wow, this is mental!" This is my memory, I don't want to cast aspersions on Rosko!
I had a friend in High Wycombe called Clinton Jack. He was a calypso bass player so I hummed the basslines to him. I met Fish Clark, who was drumming for Far I – the previous year he'd illegally overstayed in England after the tour and he was staying in Birmingham. I got him down and he did the drumming. I had Crucial Tony who was the cousin of Clifton Bigger Morrison who started Jazz Jamaica. So I had Clifton, Tony, Fish and my friend Dr Pablo who had started the label with me. He played a bit of melodica. We made the whole album in a few days really.
The interesting thing about punk is our links to that are quite funny. Pete [Stroud] and me, we had a local mate in High Wycombe who ran the non-black things called Ron Watts. Ron became our partner as well. At the same time we started Carib Gems we had a record shop called Sidewalk on Rucklidge Road in Harlesden. At the back we had Carib Gems and J&A, all in the same building as Ron. He promoted Uxbridge, the Nags Head in High Wycombe and Tuesday nights at the 100 Club.
So Pete would finish work – this is in the '76 period – go home and drive Ron around, because he was a bit of a pisshead. Ron had a band called Brewers Droop – he was the lead singer! Mark Knopfler was his little guitarist. We used to throw things at him 'cos we thought he was an idiot. That was Ron's band but Ron promoted all the Sex Pistols gigs. Pete would dive him every Tuesday, stay for the whole evening and bring him home. Pete loved it, but it wasn't my cup of tea. Thursday nights at the 100 Club was reggae night, which was Ron and Nando, a little Jewish couple. Maybe it was the attitude that might have appealed to you, because you worked with a lot of the interesting characters: Ari Up, Mark Stewart and Jah Wobble being three examples. Well the story on that is linked, because when we started doing the gigs in about '77 we made Creation Rebel into a band to promote my record and Prince Far I was fronting it. The Slits were coming to our gigs, as well as Generation X and the Clash and the Pistols. Rotten and all that lot all used to come to our shows. We were doing live dub and they loved it.
Anyone who thinks labels make you loads of money is an absolute nutcase. Pretty soon after Lizard got put in jail. Some money got stolen from the company; all sorts of things were happening. It was anarchic. By that time I'd met Kishi Yamamoto, who was my girlfriend, and she was going do all the imagery. I was burdened with all the debts from Hitrun and by this time I owed the studio £8,000. So Kishi and me ended up running the label for the next few years. The first years were very hard because I initially had a deal with Rough Trade to do the first album but Geoff Travis didn't want to do the second one, which threw me back into the lion's den. So I ended up making loads of albums that were really crap for like no money for Cherry Red Records. They were interesting. So I was robbing Peter to pay Paul.
Yeah, I'd met them all with the Slits. I had Bruce Smith and John Waddington from the Pop Group. Anyway, as soon as I could get to the point of releasing records again, I put some money into making experimental stuff for myself like the African Headcharge stuff the first Mark Stewart album, so I could start releasing stuff on my own label again.
It wasn't tactics. It was like taking £1500 and sticking it in a hole in the wall. I'd have the bank phoning me, I'd have a VAT arrears from the previous six months. I was teetering. For years I was a nervous wreck. I didn't start turning anything around until I was about 25. It was that mad.
What changed things? On U Sound did make an impact. I did start making an impact. I started getting people phoning up asking me to do some jobs. So in 1983 I had Daniel Miller ask me to do one of my first remixes: Depeche Mode's "People Are People." I got £1500 quid for that and that was a fortune in those days for me and I used that as down payment on a little house in East Ham. That enabled me and Kishi to move from Wapping. That coincided with Kishi getting pregnant with our daughter Denise, who's now 26. That period it was one thing after another. The sales started going up and I kept getting offered jobs. So I'd do a job to pay for the label. Anyone that thinks labels make you loads of money is an absolute nutcase. Well, they can make money but you have to get out quickly, which I can't because I don't know how to do anything else. If the label starts doing well, you have to take on more staff and then you maintain the success and you take on more staff. If you then have a bad period, you lose huge amounts of money and if you make one or two bad moves you're out of business.
Late 1982 was when I got myself out of the hole. I'd paid off the debts apart from the studios, which I owed money to. For about five years I'd virtually sleep in them. I'd get up on the Monday, go to bed Tuesday, get up on the Wednesday, go to bed on the Thursday and so on. I really concentrated on the studio for a few years and not really did many gigs.
I then did a record with Steve Beresford and Akabu called "Watch Yourself." My friend Neil Cooper who had ROIR cassettes in New York played it to Tom Silverman at Tommy Boy. Tom had already heard about me and heard some of the tunes I'd made. He said he'd like to release it on Tommy Boy's new label Bodyrock and asked me to come over and work on it. So I went to New York and when I was in New York I met Keith LeBlanc. I Invited Keith to come over and do a tune and him and me did a tune together in England. He came on his own first. Next time I went over for the New Music Summit in 1984 and I met Skip McDonald and Doug Wimbish from Wood, Brass and Steel.
I didn't see any point in following. One thing I learned early on was that you've got to have your own sound.
I'm a bit tone deaf, so I went more noisy than melodic!
I know you're joking but it's significant, because it predates a lot of what happened post-acid house, which was very much about noise as hooks.
I think I was lucky. I had access to loads of studio time. I took the risk. I at least had the guts to go massively into debt and try things. I worked with some brilliant people. I did things with Judy Nylon, we tried things with the London Underground that were Public Imagine Limited-ish. It's not just me – other people were interested in similar things. There was a collision of people who were into the basslines and slowing down the beats, and I was there with the authentic reggae crew. I was lucky enough to have worked with Bim Sherman and Prince Far I, which gave me the credibility. It was a collision of how things happened.
Completely. A lot of the things you were doing are very similar to dubstep.
I've got great respect for the dubstep community, the good ones, and I give respect back. I'm aware that a lot of them have got some of my tunes in their collection. A lot of the stuff on On-U-Sound still sound really good. You can play tunes of ours from 30 years ago because they're in a specialist area that we love. What's interesting about On-U is the breadth of music that you did on it. I's not just reggae or dub, it crosses loads of boundaries, as does your production career generally.
I've done folk music with Ian King, right through to jazz with Harry Beckett, to industrial and funk, but I've always applied the same tonal approach. It's about keeping it uncluttered and using the same mixing techniques as I have with everything else.
Fantastic. I always make an effort to make sure he sounds really good. He knows I don't just rush to do any old thing. Lee's fantastic to work with because even at 75 he's got great ideas. You're always gonna get something off the wall with him and he often goes off into the realms of spiritual stuff. Now he doesn't drink, smoke or eat meat, he's into a conscious tip. He's a brilliant person to have in the studio because he believes he's in a space where magic can be created and that spreads to everyone around.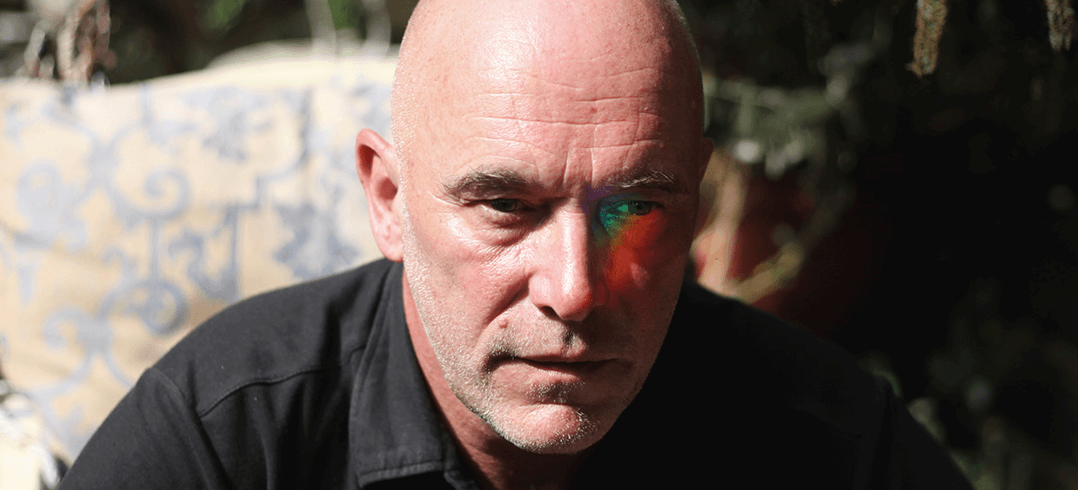 Adrian Sherwood & Pinch on Their New Record, "Man Vs. Sofa" By
Michaelangelo Matos
· March 02, 2017
On paper, the team-up of Sherwood & Pinch might seem a little 
too
obvious. The two of them represent two fertile ends of the UK dub continuum. Pinch (Rob Ellis) is the man behind the Tectonic label, and has been at dubstep's forefront since its mid-2000s inception, representing UK dub's modern wing. Adrian Sherwood founded the path-breaking dub label
On-U Sound Records
. He's also been a stalwart collaborator with everybody from the Pop Group's Mark Stewart to Jamaican icons Lee "Scratch" Perry, Mikey Dread, and Prince Far I, to the Sugar Hill Records house band (Skip McDonald, Doug Wimbish, and Keith Le Blanc), the New Yorkers who played on numerous early hip-hop classics, with whom Sherwood formed the industrial-leaning Tackhead.
Given those long CVs, you couldn't blame either man for phoning in their collaboration. That's not how it worked out, though. Five years ago, they met for the first time when Pinch, a longtime Sherwood fan, brought his hero out to play at a Tectonic night at London's Fabric club. They got along smashingly, and with an ear to making something each one could play during a set (Pinch is a straightforward DJ while Sherwood, as he puts it, "operates more like a sound-system," dubbing tracks on the fly), wound up making a full album, 2016's
Late Night Endless
. They got back together for the brand new follow-up,
Man Vs. Sofa
, whose playful title belies its heavy grooves and metallic sheen. We caught up with the duo to discuss their work habits and herbal habits (or lack thereof) with Sherwood over the phone, and Pinch via email.
Had you already known one another when Rob invited Adrian to play his Tectonic night at Fabric in 2001?
Adrian Sherwood: No, we didn't. I'd heard about him — I'd heard a couple of tunes. I went there and literally didn't know what to expect.
Pinch: I hadn't seen Adrian perform before he came to play. I was very excited to hear his set and thought he did a great job of playing to the crowd there.
Sherwood: We got on really well. I invited him after that to my night in Paris, a month or so later, to come and guest with me. His big brother turned Rob on, when he was 12 or 13, to On-U Sound stuff. He was listening to Pay It All Back Volume 3. He's got an understanding of all that stuff, so it's a perfect combination. I invited him to come down to our studios, and before you knew it, we were making an album.
Pinch: We clicked fairly quickly, and working with Adrian felt natural from the outset. With time, that collaborative relationship has definitely improved, and I would say that we both play to each other's strengths a lot more.
Did the way you worked together on this album change at all from the way you worked on the first duo album? Is it eyeball-to-eyeball, or are you sending one another tracks, or does it vary a lot? 
Pinch: The approach to making tracks hasn't changed a huge amount from album to album. Generally, I start something at my home studio and then take that along to Adrian's to flesh it out, arrange, develop, record musicians, vocals, process [it], and so on. Once everything is set up, Adrian will run a few passes on the desk, adding some additional touches of reverb, delay and effects. We pick a favourite, and that's the final version.
Let me ask how it worked with two tracks in particular: first, "Man vs. Sofa." 
Sherwood: That was actually a very collaborative track, from the beginning. We seeded that one together. We were exploring sounds and samples I had, and started playing and processing a noise, then put the drums, which [are] live, on it to make it work.
How about "Retribution"?
Sherwood: That was started by Rob and finished by me. That's a very vicious tune. So I tried to make it bigger, tried to pump up the attitude, using analog processing. I think everything needs analog processing [laughs]. I love it. It's a matter of playing around—often I can hear something before I've done it, in my head. It's a matter of where you can push it, and you decide what can leap out of the speakers at you. That's what I try to do—get as dynamic and three-dimensional as possible.
Do you guys argue a lot when you're working together? 
Sherwood: We don't really have arguments, to be honest. I respect what he's bringing to the table, and he respects what I am. Then, it's a question of pushing it a bit—don't rest on your laurels, take it another step further. Plus, we've got good friends around us as well, particularly our management. They'll go, 'Oh come on, you've got to go a bit further.' That way, you're going to get something serious done, [not] if everyone just pats you on the head and tells you it's great.
We've cut tunes that we haven't put out. We've got quite a few that are actually very good, but we haven't finished them off, for various reasons—perhaps they sound a little too clichéd, or not quite where we're trying to go. We cut some absolutely amazing roots-type tunes. We've got some more almost Black Ark-like dubsteppy type stuff. But they didn't fit into either of the two records. If you heard them, you'd understand why they're not on the records. I'm really proud of where we've got with this album. It sounds like a fresh piece of work.
That's one of the striking things about Man Vs. Sofa is that it's compact: 11 tracks, very concise.
Sherwood: If we'd injected the 12th, 13th, 14th track, and added a bit of reggae-flavored one, or one that was a bit more obvious, it wouldn't have been such a special record. We're careful what to use and what not to use. It's very important to know what you don't want at the time you're doing it. I think it's one complete piece of work, as opposed to, "Here's Man Vs. Sofa with six other half-baked ideas on it"—even if they'd been good half-baked ideas.
That's appropriate, because dub is the music of subtraction.
Sherwood: Yes, that's right. Less is more.
When you're making a duo album, how does it work bringing in other collaborators? 
Sherwood: That's one's more probably down to me. I'm lucky enough that I've worked with some beautiful, great, talented Americans like Skip McDonald, great Jamaicans. Lee Perry is a dear family friend of ours. The Lee vocals I'm very proud of. I hired in Martin Duffy, from Primal Scream, an amazing keyboard player. I had him play these simple parts, almost like Ethiopian jazz-type chords. I didn't want jazz showing-off kinds of performances. I wanted it to be more like meditation.
Whose idea was it to cover "Merry Christmas Mr. Lawrence"?
Sherwood: That was my idea. I knew it originally. I liked the David Sylvian version—"Forbidden Colours." We worked that tune for about three years to get it to where it is now. Originally, I wanted my daughter to sing it. We tried working it a few times. I always really liked it as a piece of music so I thought it'd make a great melody just to have in bits, with a thundering B-line under it.
Pinch: I was partially aware of Sakamoto's famous melody; it was already familiar to me when Adrian first suggested we cover it, but I didn't know where I'd heard it from or what it was called. I love it, though. It's a really beautiful track.
Your first single in 2013 was called "Bring Me Weed." Which of you two has better weed?
Sherwood: Well, I don't smoke, so Rob, definitely. I used to smoke from when I was 15 to about 21, then smoked on and off into my early 30s. I know people say that weed is a gift for everybody, but it isn't for everybody. Too many young people around me have ended up in mental institutions for smoking the super-skunk weed. It's too fucking strong for them. It makes a lot of people depressed. They don't get a lot done.
I'm an advocate of doing what you want—I think they should legalize weed; I think they should legalize all drugs. If all drugs were legal and I were younger, I would have loved it. Now that I'm getting older, I can't be participating in anything that alters me. I've still got memories of what it's like to take acid every day, and mushrooms, and other things I might like, and I can visualize being stoned and making music. A lot of great producers, like Sly [Dunbar], don't smoke weed. A lot of the best Jamaicans don't smoke weed.
 https://www.electronicbeats.net/interview-adrian-sherwood/.  Published August 21, 2012.
Adrian Sherwood
has been running his label
On-U Sound
for 31 years. Quite a feat in itself, but made that much greater by his steadfast refusal to submit his vision to corporate dilution. While this may have led to mainstream indifference, he's one of the most respected innovators in dub music, working with everyone from
Lee "Scratch" Perry
and
The Pop Group
's
Mark Stewart
, to a whole new generation of producers including
The Bug
and
Pinch
. His new album
Survival & Resistance
is out now through On-U Sounds. Photo: Luci Lux
 The title of your new album Survival & Resistance sounds like a political statement. Is this album an extension of the protest songs from the sixties?
The album is an instrumental album, it's only got two actual songs and I wrote or co-wrote the lyrics for both. 'Trapped Here', the Ghetto Priest track, is basically saying there's no point trusting in capitalism, and the second track 'We Flick the Switch' is about the god of money, the god of mammon, so they're both vaguely relevant to money masters. The name of the album fits the history of On-U Sound because I've resisted taking the path of becoming a career producer. The name comes from a book about the struggle of the Palestinian people.
Were you ever tempted to become, what you call, a career producer?
I am actually very proud of myself. All the time I was running On-U Sound I thought, instead of selling 10,000 or 20,000 units that I was actually very near to people liking it enough to sell 100,000 or 200,000. I've taking jobs to put money back into the label all my life. If I'd not run the label I would have become very successful financially but then after the interest dips, what's left? Instead, I've maintained a fanbase since the late seventies who respect the work. The last six albums I released nobody even knew they came out because my business got fucked with the likes of EFA going down, the EMI debacle. Now I'm just rebuilding myself, I'm going with Warp, I'm currently making another new album with dubstep producer Pinch.
You've always worked with interesting people rather than fulfilling market interest.
Yes. And I did various remix jobs that had nothing to do with On-U because I thought I could do a good job on whatever I took and also I was getting paid for it. As I said before any money I made went into the label. I'm glad I did the collaborations, but a lot of the times the record companies were making the deals and not even talking to the artists. It's revealing: Each time I worked with the artists together on the remix or the production it turned out good. But when it was the record companies saying 'go and do this' it was less so. I'm happy with where I am now my private life, I'm not rich or anything but I've got a nice studio, I've got a roof over my head.
It takes a lot of strength to choose your path. Where does it come from?
Fear. I wanted to be able to create my own destiny. It tends to go in patterns, sometimes I would be very busy and other times people don't want to know you. The tides turn and if you're any good you can come back again and reinvent yourself.
What inspires you?
Continuity is good. Longstanding relationships in life are good. If you have old friends and you know who your friends are. For me, the oldest working relationships is with Skip McDonald. Working with people like Lee 'Scratch' Perry is an honour because I was a fan of him and now I've worked with him now for 27 years and made some good records with him like 'Time Boom', 'Secret Laboratory' and 'The Mighty Upsetter'. I still work with Style Scott, the great Jamaican drummer. There's nobody of my old friends I'm not in touch with. Having said that, I'm trying now, in the next part of my life, to work with new faces because I don't want to stay on the same page. If you don't start working with great new producers or musicians you end up staying in the area of nostalgia, and that means death.
On the list of contributors you credit Skip McDonald with 'tunings'. What did you mean?
Part of the record was cut in Brazil and I had all these Turkish and Brazilian percussion instruments, so we drastically tuned them down – Skip fine-tuning everything as he happens to have very fine ears. I challenge anyone to name the synths used on the album because nearly all of the things that sound like synths – aside from two tracks – are not actually synths. There's no synths on 'UR Sound', there's no bass either; the part which you think is a b-line is not, it's tuned down percussion.
Returning to my initial question, I believe you don't necessarily need words to write a protest song, sometimes the title is enough. Alec Empire once wrote a song called 'Hetzjagd auf Nazis!' which was a techno track without any words. When I see the On-U history and the way you've survived the last 30 years, resisting the system seems to be a common thread.
The whole record industry was full of people who might as well have been trading pork bellies instead of music. It was controlled by rich people who owned these labels who employed their friends and they bought catalogues. I was told early on by the reggae people to build a catalogue, which I did. The principle is if you get enough catalogue numbers the distributors will deal with you. What the record companies had was these massive catalogues of music from the forties, fifties and sixties and when the CD came along in the eighties they could suddenly reissue every single album of their catalogue, resell anything. It made them so much money, millions of pounds swilling around the record industry. But when it came to getting new artists they'd make their cousin head of A&R and sign anything, spend hundreds of thousands on videos and promoting rubbish. Nobody was looking on artist development and that's when I went 'fuck this'. Whenever I had to set my foot into the offices of one of these companies I recall that I wanted to just take drugs and piss on the carpet. I felt that offended.
What was it precisely that offended you that much?
They didn't want to deal with us because there were too many black people involved. They were rather looking for desperate white kids who wanted to be famous. That was the lure in the eighties: To go and become part of this Babylon system, kissing the arse of some idiot running the record  label who doesn't even is interested in music. It was unbelievable: In England and America, they would buy and sell shares in the company, rape the company of money and go and buy real estate and golf courses. I was desperate to make our little model where we shared the profits work. I just never managed to get the sales we needed. But I did stick religiously to my guns, and in the end we did survive.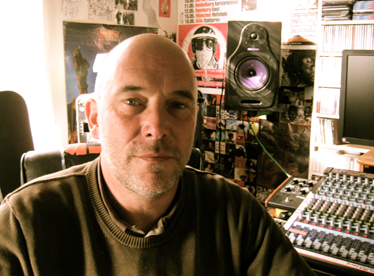 Melissa Bradshaw , April 19th, 2011
Can you just take me through the first releases? I started working with Jamaican musicians from my mid teens, like 14 or 15, and I grew up knowing loads of people and got introduced to musicians, so I made my first record where I said I'd come to the studio and play. And I made up the record humming basslines and what they called building rhythms with these players. On tape, to release it on vinyl. That was before cassette as well.
So why did you re-release it on On-U? Why was On-U able to reach a wider audience?
AS: Well, 4D Rhythms only had one release. Before that I had a label called Hit Run, and when I was 17 I was involved in a label called Carib Gems, but by the time On-U started I owned a few things. I owned Cry Tuff Dub Encouter Series, which is Prince Far I dub albums – Volume One and Three I owned, although I worked on all of them. And I'd already released Dub From Creation, Rebel Vibrations and Starship Africa by the beginning of 1981. I re-released Starship Africa because lots of people were citing it as being a very influential record, because it was all mixed backwards and it was quite trippy. It was one of the early releases on On-U. I made it available again, as one of my productions, as all the releases on the label are my productions.
So when you set up On-U you had a better network for your label?
AS: Yes.
I started working with Jamaican musicians from my mid teens, like 14 or 15, and I grew up knowing loads of people and got introduced to musicians, so I made my first record where I said I'd come to the studio and play. And I made up the record humming basslines and what they called building rhythms with these players. On tape, to release it on vinyl. That was before cassette as well.
So why did you re-release it on On-U? Why was On-U able to reach a wider audience?
AS: Well, 4D Rhythms only had one release. Before that I had a label called Hit Run, and when I was 17 I was involved in a label called Carib Gems, but by the time On-U started I owned a few things. I owned Cry Tuff Dub Encouter Series, which is Prince Far I dub albums – Volume One and Three I owned, although I worked on all of them. And I'd already released Dub From Creation, Rebel Vibrations and Starship Africa by the beginning of 1981. I re-released Starship Africa because lots of people were citing it as being a very influential record, because it was all mixed backwards and it was quite trippy. It was one of the early releases on On-U. I made it available again, as one of my productions, as all the releases on the label are my productions.
So when you set up On-U you had a better network for your label?
AS: Yes.
Where was the studio?
AS: That studio was off Clerkenwell Road, on Bury Street. It was a studio underneath the ground. We were just in there chainsmoking; it was really unhealthy. A dungeon, really. Eno's album was called My Life In The Bush Of Ghosts, so I called mine My Life In A Hole Under The Ground. And he kept talking about vision of a psychedelic Africa, so we called it African Head Charge. It wasn't really taking the piss out of Eno. I think he thought we were laughing at him – it was having a laugh, but respectively.
And New Age Steppers… how did their formation come about?
AS: In 1979 we got invited to do a tour with The Slits and Don Cherry, the jazz trumpet player, and he had a band called Happy House that was Lou Reed's backing band working with him. The Slits had been coming to our gigs – Prince Far I and Creation Rebel gigs – in 77-78, and then when they had their first tour they invited us to be on it. So on that tour I became friends with Ari, and I'm still friends to this day with Tessa and that. And we did some recordings, Ari and myself and some different musicians from Creation Rebel, PiL, The Raincoats, Steve Beresford – lots of different interesting people that you'd never expect to be on one record, from reggae backgrounds, funk, jazz and punk backgrounds. And we made that album. The interesting thing about it was being made in 1980 and coming out in 1981, it was the first On-U album… it did sum up that period, like when people were curious about each other's things, and it was the real players at the time.
When you recorded it had you rehearsed it, or was it quite spontaneous?
AS: It was quite spontaneous, because we had the reference point on the cover versions: 'Fade Away' [a cover of a Junior Byles song], and 'Love Forever' [a cover of a Bim Sherman song]. Mark Stewart had already written his song 'High Ideas And Crazy Dreams', so we knew where we were going on them, and the others were built off basslines, as kind of part-jam dub. And Viv Goldman had private armies – she was my friend so I took her rhythm and built it in, so it fitted with the other tracks. So it was a whole group of mates and people who were mingling together; it was basically Ari and my love for the reggae, and recording something around it. That was Bury Street again, and Free Range Studio, and a couple of other places.
So you must have learned to be quite…
AS: I learned doing live sound first, doing gigs with Prince Far I. And [after] doing live sound, you know when you go in the studio how you want the picture to sound and you're not scared. So I think anybody who's doing music should start with live work so they get their head around how things sound.
I think not many people do that any more. Most people just start at home with their laptop.
AS: Yeah, they spend their whole life at home looking at a screen, a lot of people. I try and tell my kids they don't understand just how mad it has become. You used to license in clubs used to have to close at 2 o'clock, pubs closed at 10.30, they weren't open at lunchtime. People felt bored, like there was nothing for them, so the whole punk movement came along, and reggae. It felt like it was a breath of fresh air to challenge people.
Can you go back in your head and take me through why you started the label, and whether you were excited or nervous, and what you hoped to get out of it?
AS: I don't think you think about getting something out of something so much. What I'd done up to that time from the age of 17 to then – which was twenty two or something – was run labels. I had a distribution company, but I'd run labels and done my first production. So I'd suddenly got the taste for being involved in the creative process, and once you've got involved in that it's like an addiction. Once you've started doing it you really wanna keep going, because it really is addictive. There's no other word for it, once you've got that interactive creative thing going on. But in those days you could see a future in it much clearer than you can now, so it was much easier and much more fun for me in my day, I think. It was like virgin territory; you were going somewhere that was innocent. It had a naïvete about it. Now, it's kind of 'Okay, I'll enter that arena, and I'll use those reference points'. There was a charm thing that has been eroded by the speed of communications now.
If you've got a nice little idea and you're living in one part of the world, before you know it, it goes into the digital domain and someone's listening to that on the other side of the world, and will take the essence of what you're trying to develop before it's even had a chance to flower. We could do things before and you wouldn't hear things for years or months, and it would suddenly be 'Wow have you heard what's popped up out of Iceland – it's called KUKL', which became The Sugarcubes, and then it became Bjork. It was mad. And now everyone uses that reference point of her, so it's not the best reference point, but I knew her from that time because we used to use the same studio.
Now, everything's exposed too quickly, before it's had a chance to grow. That's not criticisi
[:]