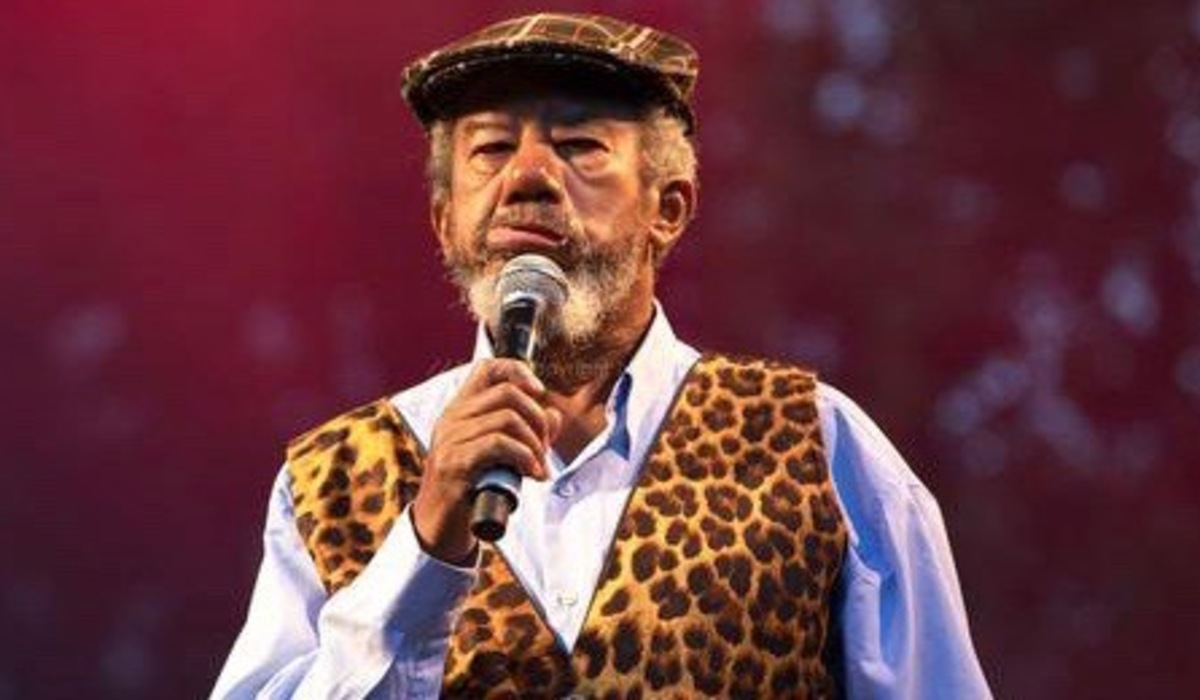 Interview with King Stitt
He earned the nickname as a boy because of his stuttering and decided to use it as his stage name. Stitt began deejaying on Clement Dodd's Sir Coxsone's Downbeat Sound System in 1956.
Count Machuki, the original Jamaican deejay, noticed him for his dancing and offered him to try his hand on the mic.Stitt soon built his own deejay set, occasionally replacing him and eventually becoming one of the most popular deejays on the island's dances. He became King Stitt when he was crowned "king of the deejays" in 1963, in the heyday of ska.
Following the folding of Sir Coxsone's Downbeat's sound system around 1968 (as Coxsone preferred to concentrate on recordings), Stitt found himself working as a mason in Ocho Rios. He had been deejaying at the mic for over ten years when he was first recorded over brand new reggae rhythms in 1969, creating some of the first deejay records ever.
Born with a facial malformation, Stitt took advantage of it, calling himself "The Ugly One", in reference to the Sergio Leone Spaghetti Western film The Good, the Bad, and the Ugly. Stitt's first and most prolific record releases came from producer Clancy Eccles with classic deejay tracks that included "Fire Corner" (1969), "Lee Van Cleef", "Herbsman Shuffle", "King of Kings", "Vigorton 2" and "Dance Beat".All were released on Eccles' Clandisc record label.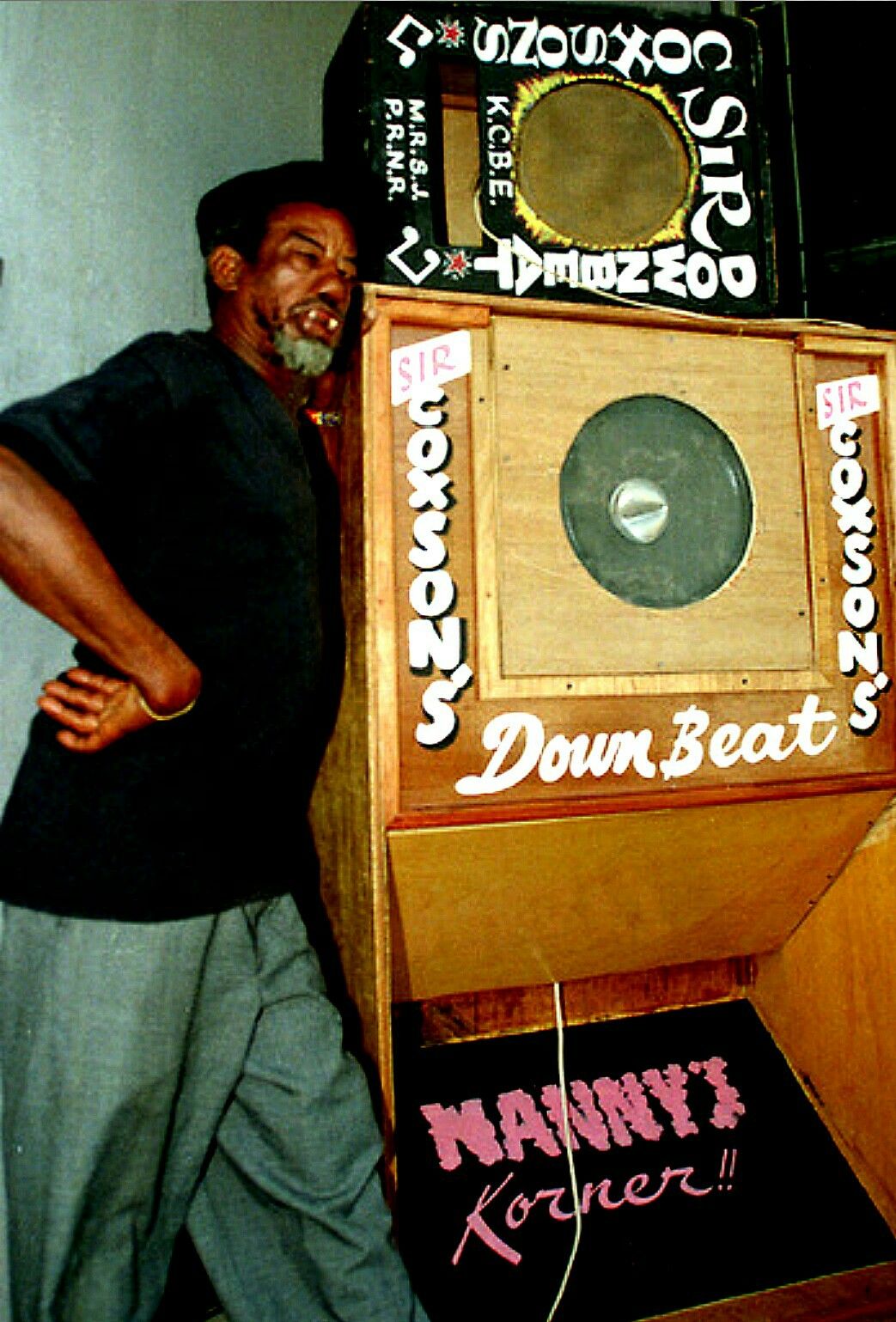 Influence
Adored by skinheads and mods in England at the time, he was crowned the Boss DJ.
As Stitt's first deejay style records hit in England, several Jamaican producers tried to record other "veteran" deejays such as Dennis Alcapone and U Roy (both of whom were actually still in their twenties).
Upon the success of the first Stitt releases, Clement Dodd, aka Sir Coxson, began to release his own King Stitt recordings on now scarce 7-inch Studio One label singles. In the 1990s a full album of Stitt deejaying over late 1950s and early '60s recordings, such as Owen Grey's "On the Beach", was released by Coxsone and entitled Dancehall '63. A full CD of hard-to-find 7-inch singles called Reggae Fire Beat, including his classic work for Clancy Eccles, was released on the Jamaican Gold CD label.
Comeback
After years as an assistant to Dodd in Studio One's premises in Kingston, Stitt recorded again. He can be heard on a 2002 Bruno Blum-produced deejay version of Serge Gainsbourg's reggae song "Des Laids Des Laids" entitled "The Original Ugly Man", released on Gainsbourg's Aux Armes Et Cætera "dub style" remixes in 2003 (featuring The Revolutionaries with Sly & Robbie and Bob Marley's vocal group I-Threes). His last recording, an original ska tune called "Zoot Suit Hipster", was recorded in Kingston with Leroy Wallace aka Horsemouth on drums, Bruno Blum on guitar and Flabba Holt on bass. It was also produced by Bruno Blum and released in 2002 on his Jamaican label "Human Race" vinyl single. It is featured on the 2011 Human Race double CD album. A vocal duet version with Bruno Blum was issued on the B-side of the "Human Race" single.
Stitt, who lived in the house next door to Studio One on Brentford Road, was regularly performing in Jamaica as part of 'revive' shows. He can be seen selecting & deejaying on the Soul Jazz DVD documentary of Studio One called The Studio One Story. Stitt was seen on 2002's Legends of Ska concert series in Toronto, where he selected and deejayed before, after, and between sets. A documentary of the Legends of Ska concert series was made but not yet released. He was also filmed on one of his last public appearances at the Garance Reggae Festival in France, August 2011, and made his first full international concert in Brazil, October 2011. In his last concert Stitt paid tribute to his friend and producer Chester Synmoie, who had died during his tour.
https://web.archive.org/web/20070310230121/http://www.bluejuice.org.au/subpage5.html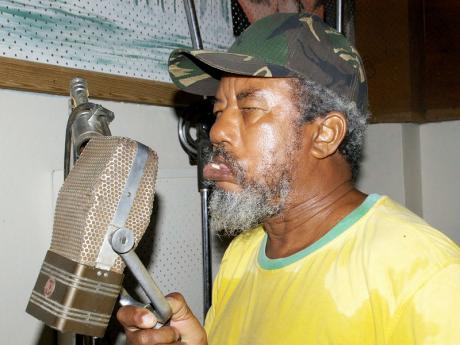 https://jamaica-gleaner.com/gleaner/20130623/ent/ent4.html
Published:Sunday | June 23, 2013 | 12:00 AM
King Stitt, the man that made being a DJ cool
The early 1970s saw the beginning of the deejay explosion in Jamaica. The explosion continued throughout the roots reggae era of the late 1970s, culminating in the establishment of dancehall music proper in 1983. This 'jive-talking' over already existing rhythms, began with Winston 'Count Matchuki' Cooper, when he introduced the phenomenon as a selector on the Luke Lane/Charles Street-based sound system, Tom The Great Sebastian, during the 1950s.
Although most of the credit for the groundwork associated with dancehall, hip-hop and rap, has been accorded to U-Roy, Matchuki remains the foundation of the genre.
U-Roy himself, is quoted as saying, "Matchuki was a man I used to love to listen to. I used to say I'd like to be like this man". Using signature phrases like, "Whether you're young or you're old, you just got to let the good times roll", Matchuki on many occasions, energised lethargic audiences, elevating them to fever-pitched hysteria. His voice can be heard on the Duke Reid-produced ska recording Alcatraz, credited to the Baba Brooks band.
Matchuki not only motivated U-Roy, but paved the way for the emergence and heroics of one Winston 'King Stitt' Sparkes.
Born with a disfigured face, Stitt was not always accepted.
The selector turned the setback into an advantage, proudly stating, "I am the ugly one, Van Cleef," taking a cue from the 1966 movie, The Good, The Bad And The Ugly.
IMMENSE WIT
Possessing immense wit, humour and articulation belying his appearance, Stitt was more like a walking encyclopedia of Jamaican music. I must admit that I am indebted to Stitt, who helped make me musically better off.
His wit was demonstrated on one occasion when I asked to purchase an album from him titled Soul Vendors On Tour. His response was simply, "that gone pon tour long time", which meant they were no longer in stock.
Stitt was born in Kingston on September 17, 1940, and grew up there. Before getting into music, he tried his hand at woodwork, but soon ventured into the area he loved most, by first becoming a handyman for one of Kingston's top sound system operators during the 1950s, Lord Koos The Universe, which operated out of a restaurant named Sterling's at the intersection of East Queen's and East streets in downtown Kingston.
Stitt's frequent attendances at dances brought him to the attention of the sound system giant, Clement 'Sir Coxson' Dodd and his sound, Sir Coxson's Downbeat.
At first, he worked as a handyman who would sometimes dance to entertain fans.
"I started my career on a Friday evening in 1957 at the Barbeque Lawn along Fleet Street. Count Matchuki took on to me because I could dance," said Stitt.
He would eventually be drawn into the deejay business by Matchuki's encouraging words. "If you can dance to those records, then you could make a good deejay".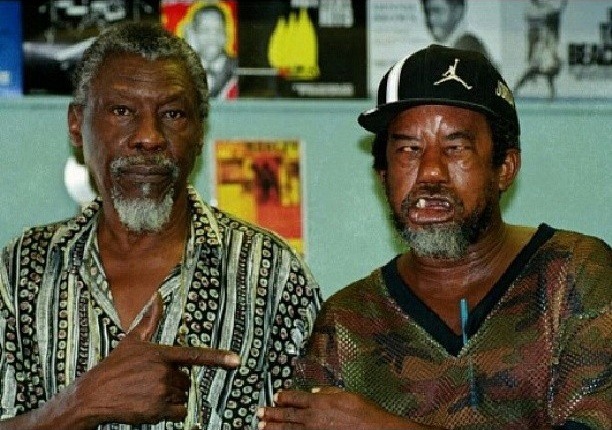 STAGES OF ELEVATION
Carl 'Mannie' Campbell, who at one time operated one of Coxson's sets, and was a close friend of Stitt's, explained the stages of Stitt's elevation to the top.
"He got the practice when the selectors took a break, and then Mr Dodd put him on the No.4 set. He got promoted to the No.3 set when King Sporty migrated, and then to set No.2. Stitt got the No.1 set after Richard who had relieved Matchuki, left."
Stitt's jive talking was stinging yet soothing: "Love is true, love is pure, love is something no doc can cure, now let the musical spotlight fall on the man Bibi Seaton," he would declare in ceremonial fashion, before playing the artiste's record, while interjecting in mid-play some shouted phrases.
Stitt got into the recording business through the urgings of producer Clancy Eccles. In an interview with Eccles, he told me: "I saw King Stitt those days with Coxson, and knew he had a talent to talk, and decided to put him on the rhythm of a song I wrote, titled Shoobeedoo. The result was Stitt's first recording and first big hit of 1969, Fire Corner, from which came his famous introductory toast:
No matter what the people say
these sounds lead the way.
It's the order of the day
From your boss Deejay, I King Stitt.
Haul it from the top
To the very last drop."
Stitt became the first recorded deejay to have hits and make an impact on the charts, thus raising the profile of the genre.
Eccles claimed that Stitt did close to 20 recordings for him. An ardent movie fan, Stitt got his main inspiration from seeing films like For A Few Dollars More and The Good, The Bad And The Ugly.
Van Cleef, the ugly one from the latter movie, became the title of Stitt's next hit.
"These are the days of wrath, Eastwood, I am the ugly one, I am Lee Van Cleef," a line from the song rang.
King Stitt's other hits included I for I, the punch line of which ran:
I for I, a tooth for a tooth
I am the one you got to salute.
Herbman Shuffle and Vigorton2, in which he said:
Look how you sad and blue
I King Stitt have got a new discovery for you
It's the bad, bad, Vigorton2.
The last two songs were done at Dynamic Studios.
King Stitt worked with Dodd's Studio One, in various capacities, from the late 1950s until close to the time of his passing.
In later years, his knowledge of the pressing plant was crucial to the retrieval of several exclusive stampers which enabled the repressing of some hard-to-get recordings.
In the early 1990s, Stitt recorded for Studio One, an album titled Dancehall '63.
Putting his voice over some original Studio One cuts, he revived memories of Gold Coast, Forrester's Hall and Mutual Hall.
King Stitt passed away on January 31, 2012, was eulogised at the Holy Trinity Cathedral on February 25, and laid to rest that day at the Dovecot Memorial Park.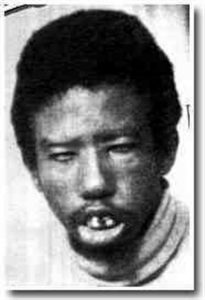 https://dangerousminds.net/comments/long_live_king_stitt
01.31.2012
Posted by Ron Nachmann
Long live the Ugly One: R.I.P. pioneering reggae MC King Stitt
It can hardly be said that Jamaican microphone man King Stitt, who died today at the age of 71, was a conventional pin-up boy in his time. In fact the man was a bit of a physical mess due to a facial deformity with which he was born. But he made the absolute best of it. Stitt nicknamed himself The Ugly One (inspired by the spaghetti western The Good, The Bad and the Ugly). He then proceeded to help shape the MC tradition in reggae over the next 50-plus years, and inspire less-than-handsome rhymers (like albino MCs Yellowman, Mellow Yellow and Purpleman) to pick up the mic and overcome their looks with expert vocal hype. 
Born Winston Sparkes in 1940, Stitt began deejaying (as Jamaica used to call MCing back in the day) at age 16 with Coxsone Dodd's sound system, called Sir Coxsone's Downbeat. Although Stitt's mic work prefigured rap, his vocals plugged into the more laidback, syncopated, hype-man style of the day, with his rhymes spread across bars rather than sticking strictly in time to the beat.
Stitt's style and courage stunned Jamaica's dancehalls and in 1963, he was crowned "king of the deejays." By 1969 he had recorded a bunch of singles for various labels, including his most famous, the Clancy Eccles-produced "Fire Corner," which featured his later-much-sampled intro line, "No matter what the people say/This sound lead the way…"
Throughout reggae music's development over the past half-century—from ska to rocksteady to roots to dancehall to today's bashment—Stitt has remained a stalwart reminder of the determination it took back in the day to become a star.
Producers like Bruno Blum recognized the history, and let the Ugly One do his thing on "The Original Ugly Man," Blum's remix of Serge Gainsbourg's "Des Laids Des Laids" from the 2001 reissue of Aux Armes Et Cetera, one of the French crooner's late-'70s reggae sets.