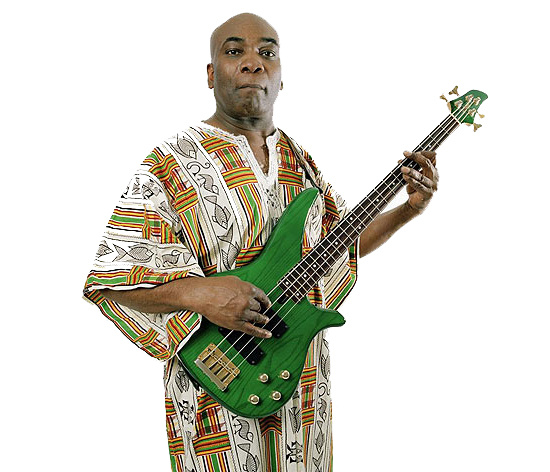 Interview with Dennis Bovell
https://www.reggaeville.com/dates/festival-details/london-international-ska-festival-2014/news/news/interview-with-dennis-bovell-part-i/
04/09/2014
by Angus Taylor
Who is Dennis Bovell? Is he the architect of lovers rock – who helped give the UK its own style of reggae and women more representation in the sound system dance? Is he the Beatles-obsessed songwriter who in the group Matumbi helped bring a broader palette of structures to reggae than just verse-chorus-verse? Is he the dub master whose music sound-tracked the political poetry of Linton Kwesi Johnson as he fought racism and Thatcherism? Or is he the globetrotting, genre hopping producer and engineer who has worked with everyone from Fela Kuti to Malcolm McClaren, Boy George to George Clinton? 

Dennis Bovell is all these things and more – which is why his importance in reggae and wider popular music cannot be measured. But on April 20th of this year an attempt to celebrate his impact will be undertaken at the London International Ska Festival with an afternoon show at Jazz Cafe titled the Dennis Bovell Songbook. Angus Taylor opened the book on this irrepressible personality and natural storyteller with this two-part interview – that only ended when the recorder ran out of juice. Part one dealing with his musical education and early days in Matumbi is below.

EARLY DAYS
You were born in Barbados in May 1953. What was the first music that you heard in Barbados? Was it religious music?
It was this a cappella quartet of my uncle's, sometimes it was a quintet. They sang in the church and it was all religious because my grandmother wouldn't have any other stuff in the house. Even when she had a record player it was albums and albums of American gospel. My uncle bought the Drifters, some Ben E. King, Ray Charles and we had some Sparrow and Lord Kitchener but they were hidden from the old lady because if she ever knew we played them when she wasn't in the house it would be hell to pay! In fact once before she died I had occasion to say to her "Do you think that it's possible for someone to be as I am, on stage and playing in clubs and still be a Christian?" and she replied "No" (laughs) – end of conversation!

Before you left for England, did ska have any influence?
Yes, because Jackie Opel who was the lead singer of the Skatalites was from Barbados, so we knew about what he was doing with his Jamaican band. Also my mother had two brothers who were studying in Jamaica. They would come home on holidays and tell tales of what was going on and bring some Jamaican music as well, and hide it from the old lady. "This is the latest and you dance it like that". But when I came to London I didn't have to worry about the old lady anymore because my dad was not religious. My mother is but my dad was not at all. He didn't go to church every week and didn't see that kind of music as the devil's tunes. He had a sound system and a huge collection of music and I just used to browse through them all the time. One of the things that I was given to keep me quiet was a record player in my bedroom, so I had a Radiogram that was like a drinks cabinet. Then I learnt how to run a wire to the amplifier sections and plug all my mates' guitars as an amplifier for when my friends came round and we were learning tunes. 

Why did you make a move to the London in the mid-1960s?
Because my parents did. I didn't want to come but my dad got a job working for London Transport and my mum got the chance to train as a nurse in the NHS. So it was like "You're coming as well" and at 12 you don't really have much say, you just go with the flow. 

Had you picked up any instrument before you left?
Yeah, yeah, I was playing guitar. My mum's younger brother, my uncle Sam, played, against my grandparents' wishes, in a band that played around the hotels. So I was very interested and asked him to teach me the guitar. He started to show me chords, but only religious tunes because the old lady wouldn't have anything else in the house, so I'd play [sings] Oh, When The Saints Go Marching In and songs from the hymnbook and stuff like that. So when I came to London I already knew chords, it just meant learning some other tunes, and because my dad had given me a record player and I had access to all his records and I used to spend my pocket money buying Beatles and Small Faces, The Foundations and Clem Curtis' [sings] Build Me Up Buttercup and tunes like that that. I was interested in The Who – Can't Explain, or Satisfaction by the Stones and all these tunes, to stay abreast of my mates at school. They'd go "Can you play that?" and I'd go "Yeah!" and then I'd go home and instead of homework I'd do some homework learning the tunes.

I guess the Bajan beat Spouge arrived in Barbados after you'd left?
Yes. What happened was Jackie Opel and the Draytons Two and them lot were creating this beat. The famous tune called Drink Milk was created with that beat. But I'd gone. I was already way into ska and Desmond Dekker, Jimi Hendrix, The Who, and The Beatles. I kind of didn't listen to any Caribbean music for a while, not for my own pleasure anyway. My dad listened to everything from Jimmy Smith to Count Basie, to Stevie Wonder to Otis Redding. He also bought The Beatles She's So Fine and Money because my young sister liked them. My sister also liked Shirley Bassey. I kind of stumbled on Jimi Hendrix and thought "Wow! If I could play the guitar like that!" 

I guess a lot of people had the same experience.
I came home from school and the phone's ringing. My mate Tony says "Are you watching Ready Steady Go?" I get it on and there's this guy eating the guitar! I mean really like playing with his teeth. Jimi Hendrix on Ready Steady Go doing Hey Joe. It really was electric. Before then we were playing a bit of 1910 Fruit Gum Company, and Monkees and tried a bit of Cream, and Small Faces. We kind of went from there into Jimi Hendrix. After a while we started going back to the blues and rediscovering BB King. Before that I'd been a real Bill Doggett fan, so I'd learnt all the notes to Honky Tonk and amazed kids going "Wow, he can play that!" I spent hours in my bedroom with the guitar and my dad's 78. I slowed it down to 45 and learnt it in that key. Once I knew the notes I put it back to speed and I learnt it in the right key. 

Studio 1 pianist Richard Ace told me that tune was really important for the coming of ska…
Yeah! And lots of Fats Domino tunes as well. And Rufus Thomas, was it Walking The Dog? One of his dog songs… because he had Can Your Monkey Do The Dog, Walking The Dog, and The Dog Revisited [Somebody Stole My Dog], didn't he? (laughs) He was the original dog man! One of his tunes, the intro of it was like [does intro to Carla & Rufus Thomas' Cause I Love You], the one they use for Oh Carolina. They nicked that intro off of a Rufus Thomas tune. 

You went to quite a musical school in Wandsworth. 
Yes, Spencer Park in Wandsworth had the full orchestra. The music classes there were severe. When lots of other schools didn't have music as a career, my school did. Also sound engineering was part of the syllabus. They even did bricklaying and carpentry, as well as science and maths. It was one of the first Secondary Comprehensives in this country where you didn't have to do an entrance [exam] because it wasn't a Grammar. Once you got there, if you wanted to be a sportsman they would notice that earlier on and then channel you in that. I was into music and art, so they just showed us the way to get into that. But they also said "You ought to have something to fall back on" so I was learning to be a contact lens technician, making contact lenses. It was quite a technical, intricate thing; measuring using the old scope, trying to get the right power, grinding lenses, shaping lenses. I went through the whole process of making a contact lens from a piece of plastic in the lathe, until you've got something very flimsy that's going to go in someone's eye. It's got to be made with such precision. I quite enjoyed that.

How come you became a full time musician instead of doing that?
I did two years of a five-year apprenticeship. Because I was that keen on it I learnt the job and in two years was doing the same thing as people who's been there for five years – so I went to the boss and said "How about upping my wages?" and he said "No, no, you signed a contract". So I was like "What? I have to work for boy wages for the next three years, but doing a man's job?" and he was like "That's the way it goes!" So I thought "Hey, it's about time I went out and did a few gigs for my sound system and with my band" (laughs). But I couldn't hold down the two. I'd be going up and down the motorway with Matumbi and getting back at like 5 or 6 in the morning and having to go to work at 8.30, it was like urgh!

SOUND SYSTEM
By the early 70s while you were getting somewhere musically with Matumbi you were also on the rise as a sound system selector with Sufferers Hi Fi. How did you get into sound system?
At school, in the school studio I'd make dubplates to sell to the local sound systems, Jim Daddy, Duke Reid, Coxsone, Rocket 69. Another little thing I had going was they used to have these blues dances and they'd print invitations on these really, really frilly cards, kind of feminine looking. There was a printer who had a business near my house and I'd go to him and buy these cards and print these invitations to blues dances using the school press. One of the things I did in art was typography, so I learned to do typeset and we'd print Spark, the monthly school magazine. Having the knowledge to typeset I'd just lay a few lines and run off 150 cards or something (laughs). So I always knew where the sound systems were playing because I was printing the invitation cards. People would go "Oi, where's so and so playing?" and some of these cards, you'd have to have an invitation to get past the door, so I'd just print a few for my friends and go "Yeah, go on!" (laughs)

How did you start cutting dubs for the sounds?
I decided that we could use the school studio to do recording, to make dubplates to sell to the sound systems, exclusive specials, so went into that as well. Once I'd recorded a few I needed someone to cut them, so I found this guy called John Hassell in Barnes and he offered to teach me about disc cutting if I helped him do his mobile recording. His eyes weren't very good and his wife used to drive him, but his ears were immaculate and he could hear everything. I used to go with him on Saturdays and Sundays, he recorded Jasper Carrott when Jasper Carrott was a folk singer and things like the Latvian Song Festival at the Royal Albert Hall. We went in there to do that with a 500 voice choir. John's got his recorder out, we've gone there early and he's traced all the wires and he's going "Right, I'm having that one, that one, that one…" and he's found the wires that the BBC have got for stereo pair microphones, 50 feet in the air, left there for their recordings. John just found where you could source them and plugged into there and used the BBC microphones to do his recordings. He was that kind of cheeky chappie, you know? He was one of the directors of Capital Radio. David Rodigan lived in the same street as him, so David used to come by.

This was when he was working at the brewery in Chiswick?
Yeah, right. And then he got a job and he was acting at the Royal Court, and all that time I was friends with him he used to come down and we used to give him dubplates because he was very curious about what was happening in John's house. In fact one day John said "Here, I'll give you a tip. David Rodigan's going to get a radio show" and the rest is history! (laughs)

How did you end up becoming a selector on Sufferer's Hi Fi? 
I'd made all these dubplates and I met an old mate from school called Owen who said his cousin's husband was building a sound system and they were after some dubplates. So he came round my house and I played my collection to him and he went "Yeah, I'll have that, and that, and that…" and bought the whole selection. So I was like "You're making a sound system. Perhaps you need a DJ" and he went "Yeah, yeah, we need a DJ and that's you", so I was in and then I was sort of straddling the sound system world and the groups world. At that time sound systems were much more popular than groups, so to get into sound system was quite difficult. I mean they had heavyweights like Coxsone, Duke Reid, Count Shelly, Fatman, Neville the Enchanter, all the big heavyweights, and then then was us: Sufferer, little sufferers, right? (laughs) So we had to make a name for ourselves. We started playing in a club called the Lansdowne in Stockwell and quickly would get hundreds of kids in on a Sunday night. 

How did you get a spot at the Metro club?
The guys running the Lansdowne got a call from the guys who were running the Metro in Ladbroke Grove who asked if we would like to do a residency because Duke Vin had just been shut down there by the police. The selector and a couple of other people had got put in jail, there was an affray of some kind. So Metro was sort of rebooting and the guys who were asked to do it were a soul sound and they said "No, no, no. Ladbroke Grove is reggae territory and we're not going to play soul over there because no-one will come". So we said "We'll do it" and within a month we'd built up a really heavy following there and it was the happening place. Then we moved to the Carib Club on a Friday night and we played Whisky A Go Go in the West End on a Saturday. Then there was a place in Fulham, a school hall, then we played in the Crypt on Wednesdays in Battersea. So we had almost a full week and then sometimes at weekends we'd go and play in Birmingham or Leeds or Manchester or occasionally we'd have seaside excursions where we'd rent a couple of coaches. The sound quickly got really big. 

So you were holding your own in both when sound clashing sounds and also playing live music in clubs like Four Aces, were people could get a rough reception. Would you say that doing these things well came down to confidence or knowing technically what you were doing?
Mate, both. You had to have the confidence to want to do it in the first place, and you had to have the technical ability to do it. My mate Errol Francis was an electrician and he also did private work like rewiring people's houses. We helped him, there was a posse of us who did the manual work like digging the holes and tearing the walls down and tearing the wire out, and he was a qualified spark. He got a job to rewire the Barbados embassy and made a few quid and decided that he was then going to invest that money into a sound system and get some amplification. So he'd do jobs apart from his own job and we'd help him and he'd give us a bit of money and we'd buy records and amplifiers and turntables and vehicles to move around in. The sound wasn't making money to pay a wage for everybody but it was making enough money to buy records and it meant that we didn't have to put our money into it. It was kind of paying for itself and it was good entertainment for the lads, out for a night and listening to some tunes. Then there was the pride of playing in a place with Count Shelly and suddenly Shelly goes "All right, I'm not going to play anymore, you lot carry on for the rest of the night", not admitting defeat but kind of thinking he wouldn't have done that if we weren't good enough. 

Did not being Jamaican make any difference at that point? Did anyone care?
Close friends knew, I suppose everyone else just presumed. I was of the opinion that "If you don't know me, you don't have to know my business". People that know me know that. I acquired a hefty Jamaican accent because of working with all these Jamaicans, you know? Actually the only other person from Barbados that I knew as a musician was Jimmy Haynes, and Eddie Grant was from Guyana. In the sound world there were hardly any non-Jamaicans. There were a few but the sound system world was mostly a Jamaican thing and the music certainly was. Occasionally you'd get a soca tune or James Brown or Kool & the Gang or Aretha Franklin, but predominantly reggae would be the thing and we immersed ourselves in that culture. 

You've gone into some detail in Lloyd Bradley's book Bass Culture about how you came to spend six months in prison for "causing an affray" after a raid on a dance at the Carib Club in Cricklewood in 1974 – but you weren't actually arrested on the night.
I wasn't arrested. Well I suppose I was technically, once I was charged, but what happened was after the fracas I was in Ladbroke Grove and someone went "Oi! The cops are looking for you!" So I went to the police station to say "What's this all about? I hear you're looking for me" and they went "Yeah, come here, we want to talk to you". And then they accused me of starting the fight which I deny to this day. Basically a policeman just went in court, put their hand on the Bible and lied.

What was it like in prison? Boring? Frightening?
Actually it was a learning curve. I had the chance to do lots of exercise and make my stomach muscles tougher than old lead. Also I had a chance to read and write songs because there was no telly. I had a chance to look into myself. I read Muhammad Ali – The Greatest. Also I started a little business in there because I worked in a warehouse where I had to paint Paddington Bears. There was a guy in that same workshop who was from another block where he had access to olive oil, so he used to bring the olive oil and I'd get it off him and flog it to the guys in my block, and the currency was tobacco. This guy was a heavy smoker. People didn't have olive oil and we black guys used it to oil our skin and put in in their hair. I became known as the man you could get olive oil from, so there were lots of guys in prison who I knew or who knew me, either as a sound system man or as a musician. 

How did being inside affect your music career?
I got sent down on the Tuesday and on the Friday Matumbi's After Tonight was released and all the time I was in there it was being played on the radio. When Tommy Vance had that Capital radio show he was playing my tune and on the Saturday night we'd be listening to that in the nick. When it came up in front of the appeal courts they set me free. I won that. I think it was just a case of the jury being hell-bent on convicting someone, even though of the twelve people charged nine of them were farcically thrown out on appeal. My standpoint was, this is England and if you're innocent until proven guilty, you didn't prove my guilt and therefore I must be innocent. And the judge went "Yeah, that's what you think. There's going to be a retrial". They retried me and two other guys for a crime that was supposed to have been committed by twelve people in the first place. I don't know really how it even got to that. The police fitted up a lot of evidence, for instance the policeman that identified me said that he came in and had all the lights on and I was standing on the stage with a microphone in my hand geeing up the crowd, and that never took place. 

Someone else had the mic?
Oh yeah, but I weren't telling them who it was! (laughs) It weren't me!

MATUMBI
So while the sound system thing was going along what was happening with Matumbi?
The group was coming along, we were writing a few tunes when suddenly I got a break where Lloydie Coxsone said "I want to do a reggae version of this tune" and that tune was Caught You in a Lie. I did that and it became really, really popular. So then I was kind of moving out of the sound system world and moving into the recording world, group writing songs and touring with the band. In the interim Pat Kelly had asked Matumbi to be his backing band, so we did that, then we backed Johnny Clarke, I Roy, Ken Boothe, Derrick Morgan, and Nicky Thomas. Then we got a sort of record deal with Trojan, made a couple of cuts and fell out with them quickly.

In Matumbi you supported the Wailers. What was your take on them?
I've always been a big Wailers fan! I can't comment on them as people because I don't know them as people. I've met two of them. I never met Bunny Wailer but I met Peter and I met Bob. I met Bob when he was doing Exodus and I met Peter when he was doing that thing with Mick Jagger. 

But it was all three of them when you supported them live?
They were all three together at the Sundown in Edmonton – that shop there that's now a Lidl. We knew we were going to be on the same gig as them, so we did a lot of rehearsal and we had a sound engineer. They were relying on the engineer of the house, they didn't have someone working the boards specifically for them, but we did because we were so scared that we were going to sound crap that we rehearsed up until about two hours before the show. Also at that time we had a single out on Trojan called Reggae Stuff. We'd done a version of a Kool & the Gang tune and it was our single, so we had to perform that properly. We recorded that at Morgan's which is now Assault & Battery [Studio] in Willesden.Our keyboard player Nick Straker just graduated to Hammond whereas before he'd been playing on a Vox Continental, so we had to work with that because there was an organ solo in the tune (laughs). So we're like "We're playing and the Wailers are in the show, so we're not going to be booed off!" It was a benefit for Ethiopian famine relief. We went on nervous but rehearsed. We did our set and it got well applauded and everything went without a hitch, but when the Wailers came on there were some glitches in the PA system and there was feedback. Nobody likes feedback and as soon as you hear feedback it puts a dampener on things. I personally think it was because the stage was probably too loud, and we'd learnt not to have the stage loud. 

But you didn't interact with them at all? They just showed up and did their thing?
No. But our drummer was at school with Bob in Jamaica. When we formed Matumbi I knew this guy called Euton Jones who used to have a group called the Gladiators. Not the Gladiators but a group called the Gladiators in London. Him and another guy called Earl Matthews. And another guy called Eric Able – him and Michael Bruno, Frank Bruno's elder brother, had a group called Black Volts. These guys were older than me – when I was like 16, they were 25. Sometimes I could fill in with them on keyboard when they had this soul band and they played at the Greyhound in Fulham on a Sunday night. Euton, the drummer, liked me. I was a younger kid hanging out with him. 

How did Euton join the band?
I said we were going to do a reggae band. Before that I'd had a pop band, a blues band, and a progressive rock band. So I was like "We need a reggae drummer. Everything else is fine, guitar, keyboard, whatever, but to play well we need a reggae drummer" and I knew one and it was Euton Jones. I also played drums in a rock band at school, so I went round his house and borrowed his drum kit. I sent him a message and said "We're forming a new band. It's going to be a reggae band and you're playing drums. If you don't come to rehearsals you're not getting your drums back, I'm keeping them". He laughed his head off and was like "You, you little scamp!" Obviously he could have kicked my head in but it was to say to him "Look, this is going to be important" and he liked me because I was quite cheeky. He played drums on Caught You in a Lie, on After Tonight, Man in Me, Chatty Chatty. He was like an elder person who knew how to do the one drop without us having to tell him. All we had to do was keep up our end of it. So he became the drummer in Matumbi, so we had a head start in an older drummer who could play reggae.

Was the key to your success in Matumbi that you had a wide musical palette while also being able to play reggae properly? There must have been other people who were adventurous but didn't get the beat?
That's right. And I could lift things from my Beatles or Monkees pop culture or from my Otis Redding or James Brown and incorporate it into reggae. For instance when I first thought I was going to use a wah-wah pedal and a fuzzbox in Matumbi the lads are going "Where are you going with that? This is reggae and you're supposed to go 'tchick-kik, tchick-kik' and be done with it" I was like "And what about when I need to do my solos 'whaah-wah'?", "Oh bloody hell, you don't need all that! Why don't you just play a nice solo like Hank Marvin?" And I was going "No, why can't I do a solo like Jimi Hendrix? With some feedback or something", "That's too wacky, man. People are not going to like that". So I thought "Well, I'm going to do it anyway". If you listen to Chatty Chatty or them tunes I'm playing what I thought was some pretty good guitar. Then I met John Kpiaye and I heard him play guitar and I thought "Oh no, I'm never going to be as good as him!" So I invited him to be the guitar player in my band. 

What was behind Matumbi's acrimonious split from Trojan? Different things have been written about it. Some books have said things about solo projects, some about cover versions.
They treated us badly. We wanted to write our own songs, and we did. But they thought that our songs weren't all that. Even to the point that someone ripped off our intro to the tune we wrote about Enoch Powell [sings Go Back Home]. The intro of that tune miraculously is the same as Everything I Own. I wonder how that came about! And ours was recorded well before. Ironically enough, we backed Ken Boothe before he'd done Everything I Own. Then we stopped when Everything I Own was a hit because there were financial arguments and we refused to play in a show one night at Hammersmith Palais until we got paid. Then they paid us and then they went to get Cimarons to back Ken Boothe, but we didn't care because we'd had enough. We'd done the tour and then suddenly he was going to go Top of the Pops and it was like "Are you going to do it?" and we went "No!" (laughs) And they got Cimarons to do it and that was the end of our relationship. We didn't get to be on Top of the Pops until Point of View.

So then you linked up with Lloyd Coxsone to release several big tunes through him.
Correct, and did Caught You in a Lie. That was at the same time as After Tonight. If you listen to those two records they sound the same, just a different singer. That's because I'm the bass player on both tunes and I'm also the guitarist and the keyboard player, and the drummer is Euton Jones on both records. We were a kind of a two-man band. We were members of Matumbi, but Matumbi as a band didn't play on those records, so the sound of Euton and myself is: Caught You in a Lie, After Tonight, and the Man in Me. Those three records, they sound exactly the same because it's the same players, him and me, with different singers. Me on the bass, him on the drums, me on the keyboard.

When you did the Man in Me, had Freddie McGregor already done I Shall Be Released on Studio One? Had you even heard that?
Freddie McGregor? But that was not like the Man in Me. 

I know, but it's Bob Dylan.
Oh, oh, oh! That tune! Bob Dylan's the writer, yeah. Yeah, he probably had done that before. That Man in Me tune, I heard it from the Persuasions. I didn't even know it was a Bob Dylan tune. I heard the Persuasions do it on their Street Corner Symphony album and I liked the tune, but I changed it around and faded it out so that it could go for three minutes, because if you listen to the Persuasions version it goes [sings] "Never found a lover after loving you-oo-oo" and I thought I won't be doing with all that, I'll just have that song. I didn't know it was a Bob Dylan tune until someone said "Hey! Listen to Bob Dylan's version of it" and it's completely different. Freddie McGregor recorded our version – well Jet Star did. I phoned up Jet Star and said "Where's my arrangement rights on there? You've done my arrangement of that song, so it should have 'arranged by me' on there right?" and I kicked up a stink about it, but they folded anyway.


After Tonight and Man In Me did well but you moved away from the Coxsone thing and set up your own label.
Yeah, because we wanted to be in charge of what we pressed. We wanted to know what we were really selling. After Tonight was very popular but we never really knew how many copies were minted and that was a source of contention. Someone would go "That must have sold a packet!" and the record company would go "Well, actually no". Then there was an argument about the quantity of Caught You In A Lie that was sold and also an argument that EMI did the distribution because EMI were interested in Matumbi, which turned out to be true. Well, we wanted to play record company, so I went and got myself a Letraset and designed that Matumbi label and we pressed our own records. 

How did Trojan get the rights to things like Man in Me and After Tonight?
Well, after we had broken away from Trojan and were pressing our own records, they sent us a letter saying "We can harm your career. We've got a contract on you and you'd better come back to us or else we're going to put a spanner in the spokes for you". So that was Marcel Rodd and we went along to see him. He said "Yep, we'll give you a little bit of an advance and you give us all your stuff". Some members said yes and it went ahead. That was to try and consolidate all our recordings as by then Trojan wasn't owned by the people who had owned it when we were there. The new ownership were going "Well, that was your argument with them". Tito Simon was there at A&R "We're the new Trojan, we want to play fair and we want you back on our label. Let's do a deal with all the stuff that you've got that you've recorded yourself" and all that. That was how they ended up getting Marie Pierre as well. I was like, they're Trojan, might as well. And they were the most popular reggae label still and they were tested and approved and they'd had hits in the charts. It was possible that something from Trojan could enter into the British charts and stuff, so we could have done worse (laughs). We decided "Yeah, let's go back to Trojan" under Marcel Rodd but then EMI went "No, you don't want to be with them, you want to be with us", so we said "Bye-bye Trojan!"

One of the tunes that came out on the album Seven Seals from a subsidiary of EMI is Bluebeat and Ska. Tell me about that tune and why there was nostalgia for that music at the time?
Our singer, Bevin, wanted to do a tune that was reminiscent of what had gone by, asking what had happened to it? Bring back the old bluebeat and ska tunes. So we did that as a kind of an attempt to revamp bluebeat and ska, and then all the two-tone boys latched onto it and went "Wahey!" and it was like "Kaboom!" before we could do any bluebeat and ska ourselves. It was nice to have been the catalyst. 

My favourite bass-line of yours was on the Point of View album, Black Civilisation.
(laughs) Yeah, that's me. That song was Webby J. Webby's never been a lovers rock man. Webby's always been the rebel, kind of hardcore and when we started playing tunes like After Tonight he was going "What's that about?" Webby was writing tunes about the black civilisation [sings] "They took us away from our forefathers' land", so that was the kind of militant side of Matumbi. It had a militant side, a lovers rock side, and it had a kind of gospel side as well as roots. We tried to cover all sorts on the gigs. Webby had this tune Black Civilisation and he brought it to the band and we said "All right, let's play it" and some of the members of the band were like "Oh, I don't know about that" and one night when it was him, Jah Bunny and myself in the studio we decided to do a demo of it to show the band what the tune was about. But the demo came out so good that the band went "You don't need to redo that. Let's put the singers on it". 

Pretty good demo.
It frequently happened like that. If I wrote a song I'd demo it for the band and if the demo was good enough we'd just follow through with the demo. Or if Bevin wrote a song and he'd make the demo and if it needed remaking we'd all remake it or if the demo was a good enough foundation we would just re-record a few bits and carry on and save our money. We were paying for all our recording so there was no point in recording the same song three or four times. Usually we found that the first vibe of the recording would always turn out to be the vibe that captured the feeling that was to be conveyed.

Why did Matumbi finish?
It became too small for all the members. There were seven members all writing songs, vying for ten places on an album. So sometimes there would be ill feeling if someone's song didn't make it on. It wasn't down to us to choose because by this time we had A&R, so we had to submit all our songs and the A&R people would choose what songs we would go in and record. I would frequently have songs left over that the band didn't want to do or the A&R didn't want, so I would find other homes for my songs. Then people would go "You're not giving the band the best songs. You're holding back the best songs. You gave Janet Kay Silly Games and that was a hit and the band should have had that". And I'm going "That's a song for a woman!" It was like "Yeah, but we could have adapted it and sung it ourselves" and I'm going "No!" Then other members of the band were going "You've got four songs on the album and I've got none", so I'd go "All right, I'll take one of mine off" and then they'd go "What are you going to do with it?" and I go "I'll do it as a solo" and they go "No, you can't because then you're in direct competition with the band". So I go "OK then, I'll do it as a dub album and not singing" and the band's sitting there going "But you're playing on it". But yeah, in the band I'm the guitar player, right? When I play bass in the studio I don't see written "Dennis Bovell played the bass", the bass player takes all the credit when I've done it. Then there were little musical differences like that. 

So then you moved out on to your own and started working with Linton Kwesi Johnson and producing other people.
I decided look, I'd been approached by Ryuichi Sakamoto to make an album with him and I did it. And I opened my own studio because I'd also been approached to do the music for the film Babylon and I had my own management who had secured me quite a hefty advance for doing the music, so I took that and I opened a recording studio. Ryuichi was like "I want to work with you" so I did B-2 Unit his first solo album. After that there was Darts, there was Marvin Gaye, Boomtown Rats, Bananarama, Thompson Twins, groups like that coming at me all the time, the Pop Group, the Slits, so I was too busy really to be rehearsing with the band to go on a reggae tour. So I said "I tell you what. I will replace myself in the band" so I got Paul Blake who's currently the drummer in my band to come and play guitar. He was the little brother of the bass player [Eaton "Jah" Blake]. I put him in there and I stayed back in the studio. But then all the stuff that I'd been doing with Linton Kwesi Johnson started getting really popular and he's like "I can't tour any more with just a tape recorder doing backing tracks. I need to go out with a band", so I put a band together and said "This band's called the Dub Band" and I went out with Linton and then kind of just forgot about the studio. Then there was the new touring all over the world – a chance to go all over the world with someone else paying for it. The first tour went to France, Germany, Sweden, Norway, Denmark, Iceland. We went to America, Australia, New Zealand. Then before you know it four or five years have gone and you've been out touring (laughs).

LOVERS ROCK
Let's talk about lovers rock. Who invented lovers rock? Was it you? Coxsone? Al Campbell? Louisa Marks? Augustus Pablo? Susan Cadogan? Dawn Penn?
I think lovers rock has had several contributors. For any one person to say they invented it is false. I think lovers rock came to be by a body of people. The name "lovers rock" those two words, were used by Augustus Pablo or by Lenny Chin on an Augustus Pablo song called Lovers Rock. Anyone can research Augustus Pablo's repertoire and you'll find the song. The fact that I campaigned for those two words to be used to identify what the British contingent was doing in reggae was something else. Al Campbell, Pat Kelly, Dennis Brown, they all did lovers rock but it wasn't called lovers rock at that time, so for any of them to say they invented it, that's not true either. The term lovers rock only came together with the music that was made in England by British contributors. The song I'm in Love With a Dreadlocks was the first song released on the Lovers Rock label but the Lovers Rock label was only called the Lovers Rock label because the genre was growing and it hadn't had a record label to its vogue. So Dennis Harris noticed this and the talk was about making a Lovers Rock label and John Kpiaye wrote the song I'm in Love With a Dreadlocks that Brown Sugar sang, but that was not the first lovers rock song. 

> Lovers rock came to be by the hands of many. <

What was the first lovers rock song?
If you go back to Ginger Williams Tenderness, that was a lovers rock song but it wasn't called lovers rock yet. When the genre became known as lovers rock widely, the first song was I'm in Love With a Dreadlocks, but before that Caught You In A Lie was out and that was lovers rock but it wasn't called lovers rock yet, you know what I mean? 

When you were working on Dennis Harris' Lovers Rock label, Jackie Mittoo played on some of the tunes, right?
Yes. Dennis Harris had had a hit with Susan Cadogan that June, it was produced by Lee Scratch Perry. That could be called lovers rock, you could say that was in the same genre but it wasn't called lovers rock at the time. After that Dennis decided he was going to build a recording studio. I was the sound engineer, that's where we did all the Fourth Street Orchestra and Brown Sugar and Jackie Robinson recorded down there and so did Laurel Aitken. On a Sunday Dennis used to hold auditions where young kids could come and see if they could sing to make a record, and three of the girls that turned up were put together and called Brown Sugar. They didn't come as a group, they were put together by Dennis Harris for making that type of music because he had seen how Caught You In A Lie had taken off. After Tonight is a lovers rock tune and that was before all of those tunes and Man in Me as well, and Walk Away, Marie Pierre and Choose Me – all those tunes. Then of course there was Tradition. Snoopy had a song called This is Lovers Rock and the group was called Eargasm. So it would be fair to say lovers rock, it came to be by the hands of many.

You didn't answer the question about Jackie Mittoo though!
Well, Jackie Mittoo came to London after a while like all the other Jamaican musicians did, and of course it was Jackie Mittoo the great keyboard player so everyone wanted to work with him. In fact he had a hand in crafting the Labour of Love album by UB40 and he also did some stuff with Janet Kay because he worked for Lloyd Charmers and Jet Star took him over, but he had been working for Wackies in Canada. By the time he arrived in London lovers rock was already in the swing and being called lovers rock. Sugar Minott did that Michael Jackson tune Good Thing Going. Jackie Mittoo constructed that. Jackie Mittoo was playing with British musicians. There were some keyboard players around, good bass players and good guitar players but no keyboard player like Jackie Mittoo. So of course when he was here everyone was like "Yeah, come and play a bit of organ" and he was revelling in it. Then people like Sly Dunbar and Lloyd Parks. It was the first time I'd worked with Janet Kay because of course she was doing that That's What Friends Are For with Lloyd Parks and Sly Dunbar and I was the sound engineer on that. After that I did I Do Love You and some other tunes and then Silly Games. 

You said in the Lloyd Bradley book that you wanted to revoice Silly Games. Janet Kay wanted to go on holiday – it sounds like everyone got taken by surprise by its success.
That's right! She went on holiday and Ararawak put the record out. When I heard it had charted I was like "What!!!" And then we got Keith Altham on the job to do the publicity and it took off.

Today there are probably more women in pop than men. Do you think you had a hand in changing that?
Certainly in the reggae world. There was an imbalance of men and we brought girls in and now they've taken over (laughs). 

With hindsight it seems really obvious that if you go to a wedding, or  a club, men follow women onto the dancefloor, women don't tend to follow men. Did people just not get that at the time? 
Well, we did! On our sound system we geared it to play for girls because we thought wherever there's girls, the boys are going to be there. All the sound systems that played strictly for the hardcore for the boys, they never had any following.

Today the Jamaican media seems very worried about people around the world playing reggae, stealing "brand-Jamaica", "how do we protect it?" Do you feel like back then you struggled for what foreign producers have reaped, when it was much harder to be taken seriously as a non-Jamaican than it is today?
To a certain extent, yeah. But I think people have got to lighten up. In the same way that people are shouting now – well, what about America? What about Chuck Berry? (laughs) Is America going to say "Right, from now on nobody's going to play any rock and roll because Chuck Berry's got a copyright on that. If you play that you're not playing rock and roll, you're playing Chuck Berry, so pay"? Hello! Come on. When reggae first started, when it was ska, did Fats Domino come out and say "You can't do that. That's mine"? Do you know what I mean? The thing has evolved way beyond its foetus self. 

MISCELLANEOUS RECORDINGS
I'm going to ask you about a few of my favourite one away things you've produced. Tell me about the work you did with the group Cornerstone in 1981. The 12" with Mr Work Hard and Sweet Melody. 
Cornerstone, the group from Birmingham. Some of my Rasta friends, they just came to London and said "Look, we want to record with you in your studio" and I let them in. They broke up just after that. It's crazy because I thought they had a lot of promise.

Those tunes are some of the greatest tunes ever made. They're really intricate.
Yeah (laughs). That was when I'd just started my own studio, so I was ready to show everybody "Yeah! I've got my own studio and I'm 24-track and I'm heavy!" Cornerstone were one of the first groups I worked with.

Another one is Young Lions – Take Five in 1978.
Young Lions is a studio group. The drummer is Jah Bunny, I was the bass player, the guitar player was John Kpiaye, the keyboard player was Nick Straker, then the horn player I don't remember who he was because he was brought in by Jerry McCabe as a session player. Jerry McCabe was the guy who owned the Whisky A Go Go, and the Astoria, a very good friend, rest his soul. He was very interested in doing a record company called Unigram. He came to get me to help him. So we recorded loads of stuff. The studio was across the road from the WAGG, so while he was at work entertaining people there he'd pop down to the studio with a few bottles of wine and we'd do some recording. In that time, we recorded Viola Wills – Gonna Get Along Without You Now. So we had a funk side to us where I had musicians from my old school who played with a group called New Musik – Tony Mansfield, you know Living By Numbers and all them tunes, Nick Straker and all them lot. My English mates. My pop friends. Phil Towner the drummer used to play with Tina Charles, and with the Buggles on Video Killed the Radio Star. He was a mate of mine from school. I got him to be part of my funk section to do that record with Viola Wills. We did a whole album with her and brought her out of backing-vocal-dom, she was singing backing vocals for Joe Cocker; who incidentally did a reggae version of Man in Me with Sly & Robbie. 

You worked with Linton Kwesi Johnson on the 1983 album Mi Cyaan Believe It by Michael Smith, was he difficult to work with? 
Not to me, no! Linton was his poetry editor and I did the music. We came together to do these tunes – the Mi Cyaan Believe It album. It was sad that he died just as we did that. I thought it was going to be a whole new kettle of fish, as they say. 

Even before he was murdered he was kind of unwell at the time.
Yeah, but we didn't let that stop us. Jean Breeze as well. In fact I made an album with Jean Breeze recently called An Italian Hip Hop Programmer with a guy called Prudo [aka Marzio Arico] who's on electronic drums and I'm playing reggae bass and she's doing the poetry. And I've just recorded Linton Kwesi Johnson on the new Arcade Fire dub album. I'm mixing the dub album for Arcade Fire. I did a dub mix of a tune of theirs called Flashbulb Eyes and suddenly I said "Do you know what? There's a poem of Linton's called Reality Poem that would go really well on this". So they go "Yeah, yeah. Can you do it?" So I call him up and he's in Jamaica. I go "Linton, when you get back from Jamaica come straight to the studio" and then I get him to recite that poem to the tempo. He recites the poem and I fit it into their tune and they send me a text back going "We love it!" So we're going to do the dub album. It's nearly finished.

You produced several albums for Fela Kuti – how did you link with him?
Bob Curry came over from Capitol America to A&R Matumbi, to A&R me, and to A&R Fela Kuti, and it was his idea to put us together. I wanted to work with him because my dad was a fan and I wanted to be able to say to him "I'm working with Fela Kuti". Then when I met Fela, Fela just sort of took to us and I had to kind of make myself scarce in the end because he wouldn't move unless I was there. He was like "Where's Dennis? Where's Dennis? Dennis is gone", you know? I had quite a heavy responsibility and I had him in my recording studio recording stuff in '83: Army Arrangement, Teacher Don't Teach Me Nonsense, You Gimme Shit I Give You Shit, tunes like that. 

Has it all been released?
Some of it has, yeah. In fact I played bass and was the engineer on Movement of the People – Live in Amsterdam, and that was the beginning of our relationship up until Army Arrangement, not the one that Bill Laswell and Sly Dunbar and that lot did, but the other one. You know there's two versions of Army Arrangement? I'd already recorded the one that they, what's the word… assaulted to arrive at their version. The original was recorded by me in my studio and Fela released that when he came out of jail because he was pissed off. In fact Pascal Imbert had sneaked a tape recorder into the jail to play that to Fela and I told him "He's not going to like that" and you could hear after they put the record on and Fela's going [does Fela impression] "Argh, bastard! Motherfucker! Who did that? Take it off! I don't want to hear!" before the first 15 seconds of the song. He just didn't like it because they had trampled on sacred soil. He had for instance this organ solo that was totally doctorified, the hairs would grow on your arms when you heard that kind of sinistre and they'd totally taken that off and added some sort of Booker T and the MGs kind of thing.

Yes, the Laswell album is generally thought of as one of his worst.
Yeah, he didn't like it and I knew that he wouldn't like that. But the one that I recorded and mixed in my studio saw the light of day because he released that.

Are there other ones that haven't seen the light of day?
I can't remember because I had this Nigerian cab driver and whenever he asked me if I had anything new I gave him the cassette tapes so I don't have any of the originals left! But somebody does! (Laughs)

You've been doing some work recently with George Clinton.
I've been working with Boy George and the drummer is a guy called Richie Stevens, who used to be the drummer in my band and used to be the drummer with Linton.

Not Richie Stephens the singer from from Jamaica!
No, this is Richie Stevens the boy from Ealing, the son of the late John Stevens, the drummer from Away. Who incidentally was instrumental in putting together that Smiley Culture tune Police Officer, and he played with Horace Andy quite often. Richie Stevens –little white boy playing drums. Wicked drummer. He played drums on Linton's Making History album and then after that he left the band to go and hang out with Boy George and he's been hanging out with Boy George ever since. He's just produced the new Boy George album, which I've worked on, and he's also playing on the new Joss Stone album, which I've just written three or four tunes for. 

>George Clinton's a great guy. I was ready to shine his shoes< 

What are your duties on the Boy George album?
I'm bass player, backing vocals and I've just mixed the new single called Nice and Slow. Richie's the chief of that and he's called me in and I've done that work. Some time ago he had a group called Well Red with Lorenzo Hall who was from that group called the Investigators. He left them and he and Richard formed the band Well Red. I wrote some tunes with them, they signed to Virgin, went to America and were produced by George Clinton. I only found this out when Guy Ritchie wanted to use one of my tunes in that Lock, Stock and Two Smoking Barrels. So that was the George Clinton connection, and then Richard's always been trying to get me and George Clinton together, so he's finally done it now. George Clinton's over and we'll get in the studio to do a soul version of one of the tunes on the Boy George album. Then Richard goes "Oh, George, can you do a voice on this tune?" that he's doing – we've got a group together and it's called Smudge Allstars. George Clinton is the voice of Smudge Allstars and he's going "We won't dance to your tune" (laughs). 

What's your take on George Clinton?
Great guy, great guy. I was ready to shine his shoes (laughs).

His role in Funkadelic is a bit like you and Matumbi in that you're not the frontman but you're the one that everyone remembers.
He's the instigator! I know, Richard always says that. He goes "You and George are the same". And when I started working with him, as soon as I met him he was like "Go and do that, and do that" and I was like doing it, and he's designated me to sing all the bass parts [sings] and it works all right. I can't wait to see what he does with Joss Stone because I wrote four songs that they're recording at the moment. I shall hear it sometime this week. 

THE DENNIS BOVELL SONGBOOK
Finally, you're performing at the London International Ska Festival doing the Dennis Bovell Songbook. What can we expect and what songs from the Dennis Bovell Songbook are you most proud of?
Well, I suppose I've always got to be proud of Silly Games and After Tonight, I don't know… Dubmaster, Choose Me, Fall Babylon. It's a show of my many collaborations and what I've done. There's another song called Ordinary Man which I did with Matumbi but on my new A-Z album I'm doing it acoustically. There's some songs that I'm just doing acoustically where I'm playing the piano or playing the guitar and singing. Because I thought the listener should get to hear what happens to these songs before I go into a studio and throw a whole band on it and do a whole production on it, so that they can hear the song in its embryonic form.

And is that what's going to happen when you perform on the stage? Are you going to be just at the piano? An afternoon with Dennis?
No, I'm going to have a band. My five-piece unit. I haven't included any horn players because I've got such a big horn section and the stage at the Jazz Café so is small, and they have a piano on it as well and you can't move the piano. I'm told that there's a four band as well. I think it's going to be a mass of wires on that stage and I'd quite like to just go there with an acoustic guitar and do it because I know that there's always problems when there's a four band. It's just a recipe for disaster when you've got to plug wires in and you're going "Number 1 was going in 14" and suddenly number 1 ends up in 4 instead of 14 because you've got five minutes to set the stage again before the next band is on. It makes a mockery of sound checking when they've got too many things on. I'm quite of a mind to sort that out by just turning up like Don Partridge with my acoustic guitar and going [sings] "Rosie, oh Rosie"!

You're a funny guy. I've seen you hold an audience with just jokes and no music.
Yeah!

Could you have been a comedian?
That's what Linton says. Linton says "Dennis, if you ever give up being a musician you could definitely become a comedian" and Lee Perry goes to me "I think there's a comedian inside of you trying to get out"!


https://afropop.org/articles/16769
Dennis Bovell: UK Reggae, Lovers Rock, and the Power of Linton Kwesi Johnson.
Saxon Baird: You moved to London when you were 12. What was your impression of the city, arriving from Barbados?
Dennis Bovell: As a community, I thought it was pretty scary that all the houses were so close together. In Barbados, the next-door neighbor's house wasn't up right on our house. When we moved here to London, there was a neighbor on either side of my parents' house. And if we were quiet, we could hear what was going on next door.  It felt like a lessening of privacy, moving here. Also, the temperature suddenly dropped from what I was used to. In Barbados, I was quite fond of walking around barefoot. And where I came from, the beach was only 30 yards away. So to have that suddenly gone and to be in what Bob Marley refers to as a "concrete jungle" was something I had to adapt to.
But at the end of the street where I lived there was a park where lots of kids congregated. It was there that I got to meet kids of all nationalities, and make friends with them and get into their musical likes and dislikes.  Which was something I was interested in because I was a student of the guitar at the time.  I had lots to talk about with other young musicians because the school that I went to in London had a full orchestra with a wind section, a horn section, and a string section. So I had lots to talk about with many of the boys that I met. We talked music, lived music, and breathed music, you know? It was a very different atmosphere than it was in Barbados.
On the island my grandfather was a minister at the church. Non-religious music was not allowed in our house. It was frowned upon. So we didn't listen to the songs that I heard on the radio when I wasn't at home. Artists like the Mighty Sparrow and Lord Kitchner. Others like Ray Charles, Ben E. King and The Drifters. I didn't hear those in the house. Instead, we heard classical music. There was no end to spiritual singers in the house either. Racks and racks of that!
S.B.: When you were hanging with the boys in the park, what were you listening to? What was the music that you chatted about?
D.B.: When I came here to London, it became pop. The Beatles were the rage, The Who, The Rolling Stones, The Animals, groups like that. Then came Toots and the Maytals, Jimmy Cliff, Desmond Dekker and the Pioneers.  And then the whole scene started to open up in England. On Top of the Pops you started to hear guys like Max Romeo. It was very encouraging for us to form a reggae band even though there weren't that many reggae bands in the UK specializing in strictly reggae.
S.B.: What about reggae made you gravitate towards that style of music and not pop music or another style?
D.B.: Well, the reggae band was the third band we started. We had a rock band and we had a pop band, too.  And we gravitated towards reggae with the coming of Osibisa. That put a different light on rock. Groups like Spooky Tooth– then hearing B.B. King, and Albert King, and Billy Boy Arnold and all that blues stuff. Then the Motown stuff: Jackson 5, the Supremes, and the Four Tops. All of that was here, getting play in London. It was a big pool to choose from when deciding what kind of music we should play. But I thought a lot of bands were doing Motown, Stax, Isaac Hayes, Otis Redding, Wilson Pickett, Solomon Burke, Al Green, Curtis Mayfield and Donny Hathaway. People were doing that. Young groups were coming up and they would try and emulate the Jackson 5 or someone like that. But there weren't that many groups emulating Toots and the Maytals or Boris Gardiner Happening or even Byron Lee and the Dragonaires.
S.B.: Sounds like black music, whether from the Caribbean or the States or elsewhere, was the hot thing in the UK at the time.
D.B.: Yeah! In fact, the first time I played bass guitar in front of an audience it was at a school assembly and I was 13 and the other boys in the band were 16. Actually, they told me to stand on the piano with the bass guitar when we got on stage because I was so young.  During that show we played songs like "My Girl" or "Green Onions" by Booker T and people were like, "Wow! Take a listen to that!" Before that we played Rolling Stones tunes and The Beatles and a favorite group of ours called the 1910 Fruit Gum Company which had a song called "Simon Says," which was popular at the time. So my group, which was called Roadworks, was a bit ahead at the time when we started to do songs like that.  Then Jimi Hendrix came along and I had a band called Stonehenge that was like a Hendrix tribute band with loud guitars and feedback and all those weird and wonderful noises.
By the time I got to 17 or 18, though, reggae was a little-known beat. And people seemed to be foxed by it and mesmerized by it. People would wonder, "How do they do that? Where's the beat?" And I'd say, "Hang on a minute, you can't feel that?  It's there!" And then we started to play the reggae beat and became good at it. It was something else! A lot of people tried to play reggae but they didn't really catch it good, you know? They didn't catch it right way. But for us we couldn't see why, because it seemed quite plain to us. Maybe you just had to feel "that." Then it was a like a special thing to be able to drop that and drop it the right way. You'd get noticed then. So that's when we decided we were going to have a reggae band. Reggae was also the kind of music where you could dance right up close with girls…nearly every song! (Laughs). So guys would follow us around. "We'll go where there playing because there will be a lot of girls there!" (Laughs).
S.B.: What were the venues you were playing at like? Were you immediately accepted, or was it difficult to get gigs?
D.B.: The first gig we played was, ironically, for some U.S. airmen on a base in London called Alconbury. They booked us as a soul band. And we said, "Well, we're going to surprise them!" So we played a couple of soul tunes and then we were like, "Okay, you boys, this some beat that we got here called reggae." And after the first couple of shows they were excitedly saying, "Yeah! You guys play that island music, right? Let's hear how it goes again!" And these were American servicemen in Alconbury.
Then after that we played a club called The Georgian. It was in Croydon and it was a grown-up club.  That's where our parents' generation went "clubbing." We got a gig there, and decided we were going to play reggae. Now, while a lot of those people liked reggae at home, they would go out and would want to hear someone like Edwin Starr or James Brown. And a lot of groups were doing that. There were so many James Brown and Drifters style bands going around at that time!  So we went into an establishment where we knew they loved that kind of thing, but we also knew that they must have reggae at home.  So we played a lot of what was likely a part of their collection at home. Some Desmond Dekker tunes, some Derrick Morgan, Prince Buster style. And they kind of warmed to us eventually.
But you see, we also broke the mold of being formal on stage at that gig.  Bands would get on stage and stand up straight and be like [in a very formal voice], "Good evenings ladies and gentlemen…" while we would get on and be like [scratchy and deep] "W'happen? Wha g'wan?" You know that real kind of ghetto-style talk. And people would say at first [proper English voice], "My! Who are these young boys who come up here improperly dressed. We're all dressed to the nines at a dinner party and they're dressed like street boys!" See, we had this style where we would roll one of our trousers leg up and have a different colored sock on that one. Or sometimes we would just have half of the shirt on and the other half just sort of tucked in. So like a full sleeve with a cufflink and a necktie just sort of hanging off.
S.B.: Where was that coming from?
D.B.: I don't know. It was just a rebellious kind of thing. It's what we saw as a rebellion against the way these people were acting and dressed.
S.B.: And this is with Matumbi?
D.B.: Correct.
S.B.: Was this the first time that some of these people had really seen Jamaican-style music played live?
D.B.: The kind of the music we played you only heard on record. You didn't hear too many live bands playing it. And a lot of those bands that played it in Jamaica hadn't yet made the step to performing live in London. It was a rarity. In fact, when Pat Kelly, who was very popular in England and being played on national radio toured across Great Britain for the first time, Matumbi was his backing band. So we became known for that.
S.B.: How did that come about? Was he the first Jamaican artist that you backed in England?
D.B.: Yes, he was the first Jamaican artist that we backed on stage in England.  We had signed with Trojan Records by that time and he was signed through them as well. And he had heard that we were going around and playing reggae. He needed a band one night, and we did it, and we forged a relationship and did a couple of tours together. We did the same thing for Johnny Clarke. His very first tour in England when he released "Move Out A Babylon," Matumbi was his backing band.
S.B.: At that point then, Jamaican artists had heard Matumbi …
D.B.: Yeah, they started hearing about us, and when they would come over, they'd play with us. When I-Roy did his first tour in the UK, Matumbi was his backing band. Same for Ken Boothe in '74, which led to him having a number one hit in this country with "Everything I Own," with Lloyd Charmers as the producer. Up until that point, Ken Boothe had been touring around England with Matumbi as his backing band.  So Matumbi gained a reputation as knowing how to play reggae.
S.B.: When you were on the tours, what was the crowd like? Was it mixed?
D.B.: Yeah, they had all kind of fans. And then we, of course, would use that fan-base to promote our own music. The trend at the time was to cover well known pop tunes and you would get instantly noticed.  We wanted to write our own songs the same way Toots and the Maytals or Bob Marley wrote their own songs, and we eventually did. But it wasn't that easy to get the public to warm to them unless you could get them played on the sound system or if your band is playing live with a visiting Jamaican artist. That's a perfect audience right there. And that's how we were able to break our lover's rock classic "After Tonight." That was after we left Trojan, because they just weren't the company for us.  We couldn't really…live with those guys. So with me being a recording engineer and qualified to run a recording studio, we realized we didn't even need those guys to record. We just needed to have the right songs, and I could record them in the studio. And to be honest, instead of paying any money to my boss, I would gamble my wages against studio time.
S.B.: What studio is this?
D.B.: The studio is called Gooseberry.  I was a sound engineer there. Instead of my boss paying me money, I would just tell him, "I am going to take 8 hours of studio time." In that sense, I was the perfect engineer because all he had to do when the studio had no one working in it was to go, "Dennis you want some time in the studio?" And I would be like, "Yeah!" And then that would cancel out any money he would owe me. I did that quite often.
S.B.: I'm curious about how Matumbi came to cultivate its sound, because it is very unique. It's been written that it's a very U.K. type of sound as well.  And I am assuming that's because you were influenced by so many different types of artists outside the realm of Jamaican music.
D.B.: That's correct. Whatever I liked came out in the songs I wrote, and came into the shaping of the style of music that I wanted to play or be involved with. For instance, there was a time when reggae went very dread, very Rasta and very biblical. There were not a lot of female vocalists (during this time) outside of Marcia Griffiths and maybe Susan Cadogan who had one hit there. And yet, in London, there were a lot of young females who could sing or had something to say or books of songs, and they needed to be heard. So I then directed my attention to these young, "would-be Supremes."
S.B.: Name some of the female singers in the UK that grabbed your attention.
D.B.: Marie Pierre was the first one. Then Louisa Mark, Black Harmony and Janet Kay. The test of time has proven that Janet Kay's "Silly Games" is probably the most popular of the lover's rock songs from the '70s.
S.B.: You've mentioned in previous interviews that The Wailers were some of your heroes. But their music was also very much what you are talking about when it comes to being very dread, very Rasta, almost a militant style. So what I am hearing is that it wasn't that you didn't like that style of reggae, but rather that you just wanted to bring women into it. But also maybe that some of the stuff these bands and singers were speaking about didn't necessarily apply to what was going on in the UK?
D.B.: At all. Exactly. You've summed it up, man. I have to say that a lot of what was going on with the Rasta movement and the roots and culture movement didn't really apply to what was going on in the UK, particularly to the young ladies who wanted to be performers, but were being left out of what was going on. And I wanted to be of help to them, to get what they had to say out there.
What happened, actually, was that there was a talent competition that Matumbi was the house band for, at a place called Hammersmith Palais. And the entrance to get in was mostly made up of women. And that's what made me really sit up and listen and think, "Hang on a minute! There are no women vocal performers in the UK right now. They are all backing vocalist! There are no front women in the UK scene." So I started to look for some, and meanwhile make the music tough, music that would stand up on the sound systems. If a song didn't stand up on the sound system, it didn't get played.  So we had to have female vocalists with some tough rhythm tracks that would cause people to sit up, so they would hear what these girls were moaning about or complaining or singing about (laughs).
S.B.: And in the scene of people who listened to reggae and Jamaican music, it blew up, correct?
D.B.: That's correct. It got real serious. In fact, by the time that we'd recorded "Caught You in a Lie" by Louisa Marks, the sound systems were already set to receive what we were recording in London. See, the sound systems were the main critics of London recordings.  They would often say, "The music is not heavy enough; It sounds light, the mix, not good," whatever reason. And they were very often right when you compared them to the 'Jamaican counterpart,' whether it be the sound of the vinyl or the sound of the studio. So I was like, "Okay, it's not the equipment because most of that equipment is made in the U.S. or Japan or England. So it's got to be the players and it's got to be the means of recording, the mic positions, the frequencies accessed." So I studied that. And being a sound system operator, I got to hear what records sound like at 25,000 watts. Or in the studio, I could compare what I was making in the studio to what it's going to sound like on the big sound system.
I was fortunate enough to be on both sides of the "pitch" when it came to listening and playing records and then actually playing as a musician, opposed to a DJ. Because when I played as a DJ with a big system and I was playing my own records alongside records by The Wailers, or Dennis Brown or Gregory Isaacs; if mine didn't have the same (impersonates snare) and the same (impersonates bass guitar) then it was back to the drawing board.
S.B.: It's interesting because despite that, there was still resistance against lover's rock and it being considered "real reggae," correct?
D.B.: Well, we broke that barrier down with "Silly Games." The BBC couldn't stop playing it because it was a song constructed with a verse and a chorus and a bridge and a "tickling piece" at the end and an intro to catch you so you would have to sit up and listen to what was coming next.  Not to mention that, to ridicule music further, when reggae bands came on Top of the Pops, they would have to play with the BBC orchestra. And the BBC would sometimes not quite grasp the beat. Although they were great musicians, they just didn't quite get the groove right.  Then sometimes the singers would be maybe a little too accustomed to singing in the studio where if you did something wrong, you could patch it up real quick. But to do one performance, and one straight performance right through, sometimes the pitch would go off a bit because of monitoring positions or something. Because if you are far away from the monitor you might wrongly perceive the note, you know?
S.B.: So when Janet Kay appeared on Top of the Pops, you saw it as something of a victory for lover's rock?
D.B.: Yeah, because I knew she could sing and they expected her to sing live. And I actually preferred her to sing live than to try and mime and it look a shambles. On TV, if the sound is going one way and your mouth is going another, the audience is going to go, "That's a fake."  And some people are not good at miming even if it's them on the record. And so when they said they wanted her to perform live to get the lip-sync right, said, "That's fine, grab the microphone." And when she did, she tore it up. She started singing and I remember thinking, "Whoa. This is serious." To this day, that song is still on the radio constantly. But that song, it was constructed to be a hit.
S.B.: You had that in mind?
D.B.: Yep. The first thing about it was to change the beat of the drums. Now, reggae had been through many phases including a phase with that disco kind of hit on it, declared as "disco." When reggae did that with Johnny Clarke with "Move Out A Babylon," with Santa Davis playing those kind of beats, when soul wasn't there yet. When Dennis Walks sang "Margaret," you hear the drum beat on that? Disco wasn't there yet. We used to call that "flying cymbals."  (impersonates) That's coming directly out of ska. The Skatalites and Lloyd Knibb were the ones who invented that but he played it very fast.  (impersonates) Then Sly Dunbar and Santa Davis and all those guys slowed it down.  (impersonates) Then reggae had a whole set of that. Then reggae went to something else, and we called it "ticklers" (impersonates) and then there was the one-drop and the "steppers." (impersonates) Sly Dunbar was king of (steppers) and everyone wanted to start to do that.
So I thought to myself, "OK, if you want to take the mantle, you got to change the beat!" So I got on the drum set, and I invented a beat that led with the high-hat. (impersonates).  Now I had been working with Fela Kuti and a group from Nigeria called The Funkees. They had an afrobeat that went (impersonates). So I decided that for my reggae I was going to (impersonates) find a place between "Afro" and "disco." Then the reggae comes in…(impersonates ska guitar, then drums) in slow motion against a really vibrant drumbeat. So reggae is on the backbeat. Then with a sweet girl singing on top of the tune?  It's like the icing on the cake. That was the formula!
And remember that record "Silly Games" is made by only three people: Drummie Zeb playing drums, singer of Aswad, Janet Kay singing and me. I am playing the bass, the guitar, the keyboards, and the synthesizer. Actually, I had planned to make 20 or 30 tunes with that beat but by the time that tune came out and became so popular, I didn't dare do it again.
S.B.: Some would say that lovers rock was influenced by the likes of Dennis Brown and Gregory Isaacs. And that maybe, even their work could be seen as the original "lovers rock."
D.B.: Listen, I consider myself possibly the number one, if not the top-ten fan of both those gentlemen.  Dennis Brown, in particularly, was a great friend of mine. I knew him for a number of years and he sang with my band on his first debut show in Scandinavia that was recorded on Swedish Radio (Dennis Brown with Dennis Bovell Dub Band).  In fact, we used to call each other "DB." Then it got changed to "DeBro" and "DeBo" (laughs). On his first trip to London, he stayed in an apartment owned by my friend Errol who was the chief of Suffers Sound. And he shared an apartment with Eaton who was the bass player of Matumbi. So we were very close. And I love all of Dennis' work.  So it must have influenced me. Probably more than Gregory did. Although Gregory was called "The Cool Ruler" and he was called "cool" because he sang so many love songs. I actually have some "inside information" on good authority that Gregory's nickname was Mills & Boon [Editor's Note: Mills & Boon is a British publisher of trashy romantic novels, with such classic titles as A Thoroughly Compromised Lady and Definitely Naughty]. (Laughs). He'd just read a Mills & Boon book and write a song about it. And it'd be about some love affair or something.
S.B.: So you may have been influenced by the work of Dennis Brown and Gregory Isaacs, but it was never a conscious decision to emulate them.
D.B.: I was doing what I was doing with love songs. Take Marie Pierre's "Walk Away." She wanted to express that moment when someone is fed up with a particular situation and wants to remove them self from it in the same way that Diana Ross and the Supremes might try and depict something similar. So we formed the words and set up the chords, etc. And on that note, I've always been a great lover of chords. Two-chords seem to me like the chorus. So another set of chords should be the verse. Then another should be just the interlude. Don't get me wrong, though. Some songs that have just two chords kill! For instance, "Choose Me" by Marie Pierre is basically just two chords.  But take a tune like "Black Skin Boys." The chorus has just a few chords, but then I said to myself, "Okay, now tell me why black-skin boys are better" and so we change the chords. Before we get back to the chorus, we do a little bit of an instrumental thing here or there. For me, this was quite interesting and was different like a lot of Gregory Isaac tunes and Dennis Brown tunes. And different pulses in the song to punctuate what the words were saying, you know?
S.B.: Another interesting aspect of lovers rock is that it gained popularity in the UK during a very socially and politically charged time.

D.B.: Well, that's where Linton Kwesi Johnson comes in. He's the dub-poet, you know? He's the "social-comment man." Matumbi made some socially-commentary songs, too, but Linton has always been king of that. When he was writing about the police brutality and social issues, I became involved with him on that level because I felt my musical ability lent itself to what he was doing.  If you listen to the music with Linton Kwesi Johnson, it's a whole new bag. Just in the way he's talking and not attempting to sing. Just trying to get his words across the same way that the Last Poets did. That's the reggae side of the social commentary.
For instance, Linton wrote a poem called "Reggae Fi Peach" about Blair Peach who had lost his life on a march against the National Front in Southall. This guy was from New Zealand, and he was lending his efforts to this demonstration. On this particular demonstration, the police went into the crowd, beat up a few people, and he died. So Linton was saying, "hang on a minute, the police killed that guy." Fifteen years later it was admitted that the blow to his head could only have been done by a police truncheon.  That went a long way to admitting that they actually killed someone and pay compensation to his common law wife.  At the time, when Linton wrote the poem, I was like, "Boy, you're going to be in trouble here. You're going to get taken away, you're going to disappear. " Because the paramilitary arm of the police force that he was talking about had guns. Unlike America, there's only a select few policemen who had guns here and those guys had them! They were the artillery, you know?  And you didn't stand a chance against those guys. If they were coming for you, that was it. So for him (Linton) to stand up and say that they did it and then for him to be proved correct? Wow.
S.B.: It sounds like you were very much involved in both sides then. There was the lover's rock for the dances and then there was the more political, socially-conscious stuff you were writing music for.
D.B.: Yeah. I mean the first time Steel Pulse went into a recording studio it was the result of them winning a talent competition where the prize was a day in the studio with me.  And they sang "Handsworth Revolution" on that talent competition and won.  In fact, I ended up producing songs like "Nyah Love" and "Bun Dem," the first Steel Pulse singles.  Now, at the same time, the guy who came second in that competition is a guy named Gladwin Wright and he's a lover's rock singer! So I produced him as well. And the guy who came third was a social-conscious singer named Tabby Cat Kelly, and we did a song called "Don't Call Us Immigrants. " It's a song about how we are referred to as immigrants even though, by all intents and purposes, we didn't really immigrate to London. People of my generation who were born in Barbados like me were just relocating to the capital. Because Barbados was a British territory. I wasn't immigrating. They wouldn't say the same thing from someone who came from Northern Ireland.
S.B.: Was there ever a point when you started hearing stuff coming out of Jamaica and you realized that you influenced it?
D.B.: A couple of times. Brent Dowe who was the singer of The Melodians. His most famous song is "Rivers of Babylon." He did a version of "After Tonight." Derrick Harriot, he did a version of "Caught You in A Lie," but that was all after I did it.
S.B.: How did that feel? I know you are not from Jamaica but it must have exciting to see yourself influencing the country where this music originates.
D.B.: It was cool! It was like, "They are listening to me now! The tables have turned!" (laughs).  Also, Freddie McGregor recently did a version of  "Man in Me." I did that with Matumbi because I heard it from the Persuasions. I didn't know it was a Bob Dylan song at the time. I took it and did it a different way by adding that guitar lick in the beginning (impersonates). I should have claimed a piece of the publishing because then Freddie McGregor re-did it with my guitar intro. So I called Freddie up and asked him where my credit was. Bob Dylan didn't write that guitar part, Dennis Bovell did!
S.B.: Last question: Writer Lloyd Bradley, who you are friends with, told me to ask you about "dreadlocks" and said you had a very interesting take on growing them when you were younger.
D.B.: Well, as far as I understood it, the vow of the Nazerite is to set yourself aside from other men for seven years. My setting aside was growing my dreadlocks for seven years. And at the end of that, I had done my time. The whole idea of Rastafari is an idea that is a heartfelt cause. It's not just about having a bunch of dreadlocks around your head.
S.B.: So you were just taking the general message of it, and applying it to your life.
D.B.: Yeah, of peace, and love and harmony. I didn't want to get into deep discussions of who God is. I believe that we are all Gods because we are all able to give life. That's one of the main criterion of being godly, you know?
https://thequietus.com/articles/05630-dennis-bovell-interview
An Interview With Dennis Bovell
By Melissa Bradshaw
Dennis Bovell is one of the most important figures in British reggae. The stories of how he tricked soundsystem selectors into playing British (rather than purely Jamaican) reggae bands, how he shaped the birth of lover's rock, and his appeal as part of a burgeoning British reggae scene to the punk movement, are well known. But one less happy chapter of his life is sometimes skipped over. In 1974 Bovell was imprisoned for six months as a consequence of the 'sus laws', the power granted to the police by the Vagrancy Act of 1824 to arrest people on suspicion of being about to commit a crime in a public place. In 70s, sus laws were revived and used to target young black men. Accounts of police behaviour in recent protests in London, and rumours that stop and search may be on its way back in, are reminiscent of this moment in British sound system history.
Bovell moved to London from Barbados in 1965 and "immediately landed in the soundsystem culture" because his dad had "an amplifier and a couple of boxes… in those days that was a soundsystem". His dad's system was called Tropical Soundmaster and was contemporary with systems like Count Benji's, Duke Reid, Sir Coxsone, Neville The Enchanter, Count Shelly, Fatman, and Duke Vin. Bovell says in those days a 10 watt amplifier was like "Wow!" By the time his generation of soundsystems was coming up in 1968/69, Coxsone, Duke Reid, Shelly's and Neville the Enchanter were known as "the big four". Bovell's reggae band Matumbi became part of a system called Sufferah's Hi-Fi. His own contemporaries were the likes of Lord David, Count Nick's, King Tubby's, Mombasa, and Trojan. They were the black radio stations of their time.
Bovell had got involved with systems after he left school, when a friend who heard the dubplates he recorded of his band Matumbi invited them onto his system, Sufferah's. By the mid-70s he had a residency at the club Metro in Ladbroke Grove. Two years before the Notting Hill Riots of 1976, he'd been involved in a "fracas" at the Carib club on Cricklewood Broadway, "where policemen were assaulted and the police came back and assaulted the whole club, claiming that they had arrested someone in the building and the audience had freed the guy that was arrested upon my orders.
"They said, not then but afterwards at the trial I found out, that they had arrested someone for suspicious driving of a vehicle on the outside of the club and the person had run into the club and they chased the person into the club and apprehended the person in the toilets. And as they were bringing the person out of the toilet where they had arrested him, members of the audience set about them and set free the person, assaulted police officers, and then the police officers ran out of the club, went and got reinforcements, came back and kicked everybody else's head in."
Really nastily? "Yeh. Dogs bit people, all sorts, right? Out of that, they arrested 12, 11… no they arrested 10 people. The other two people who were charged was me, and my mate with the soundsystem, and he was charged because he stood surety for me when I got charged with 'causing an affray'. I was wrongly accused by police officers of stirring up trouble between the police and the audience. I didn't do it."
Bovell had had the misfortune of being a successful soundman at a time antagonism with the police was finding its way into reggae music. One of the deejays on the mic at the event had started encouraging the crowd with anti-police chat. "During the time of the fracas, there were three soundsystems in the place," he says. "I was the most popular of the three. One of the other soundsystems was actively engaged in anti-police mouthing off on his system. He actually played this record 'Beat Down Babylon'. That was all attributed to me. What I didn't do, was to go and say, 'No no no no no, that wasn't me that was him!' My point was, 'It wasn't me and I'm not saying who it was.' Because if I'd had said, 'It was him', I'd have had to have gone to court and stood in the witness box and said, 'It was you, you did it.' Right? Where am I gonna go after that, in the community of soundsystems?
"It's better to keep your mouth shut, really. I mean, that person's now dead and it wouldn't be fair to say that it was him without giving him the chance to defend himself, but I know it was him, with all the anti-police talk on the soundsystems. But when people were asked who it was, automatically they said it was Sufferah's. Why, I don't know."
It was probably a compliment. "Ha ha – one I could have done without! Because people had said, 'Oh who was that on the microphone… oh that was Sufferah.' And it wasn't. So when I was called up to say, 'We've been told that you were geeing up the crowd, obviously I said it weren't me. To this day if you wanted me to take a lie detector test I could take that test quite happily, cus it weren't me. But no, they never gave me one, they never even give me the benefit of the doubt, mate. Because at the end of the trial, nine people were acquitted and three people had a hung jury, of that three people I was one of them, and the laws of this country state that a man is innocent until he's been proven guilty.
"My standpoint is that I wasn't proven guilty so therefore innocence must have been mine. But instead of giving me the benefit of the doubt and affording me what British law says, they moved the goalposts and said, 'You're gonna be retried for this.' So I was retried again. Even after the first case was that 12 people were charged for causing this affray, nine of them were acquitted, because we didn't even know each other until we were on trial, and we were supposed to have been some kind of gang that attacked the police. And I was supposed to be the bloody ringleader. I didn't even know any of the people that I was charged with."
The cost of the trial is pretty ironic in the light of recent public funding cuts. "It happened in 1974 but it took two trials at the Old Bailey, one of nine months and one of three months, before I got convicted on a majority of ten to two. And spending some five hundred grand of taxpayers' money, and wasting some nine months of my time. I couldn't work because I was at court 9-4, I couldn't sign on even." Bovell then tells me he lived off selling dubplates. When I bring up the Junior Byles record at the centre of the fracas he explains "Babylon is supposed to be the Biblical, the ultra-evil. Babylon is the system, is anything bad. The fact the police were nicknamed Babylon was because … they'll have to face up to the fact that some policemen in this country have done some horrendously evil things."
I point out that stop and search has been declared illegal and Bovell says, "Well, that means that all the people who have been stopped and searched before should have been issued with the Queen's pardon, and anyone who was criminalised with it should be exonerated. But they won't do that.
"The Metropolitan police have to understand that they're not the only police force in the world, and when people are saying this about the police they're probably talking about the Jamaican police. Because they are horrendous, some of them are a law unto themselves. American police, police in general all over the world do shit things to people that as the protectorate they ought not to do."
Bovell was released in time for the Notting Hill Carnival of 1976. "They sent me to prison for three years for this crime I didn't commit. I was in prison for six months until my appeal came to the Central Criminal Court. At that appeal I was set free. My conviction was overturned and I was free to go. I spent six months of my life in Wormwood Scrubs and nine months on trial. So all in all about a year and a half of my time was taken up with this false accusation. When I came out of prison, it was a day or week or so before carnival. So I was on my way there with this famous Jamaican DJ called I-Roy, and he'd just bought this new 3,000 Ford Capri, like a racing car, it was a white one. And we drove down to the carnival and as we were driving along Notting Hill we saw police retreating under a hail of bottles. And I'd just come out of prison. So, it was time not to go to carnival."
A lot has changed since, but Bovell's story is one to remember at a time of kettles and the police asking for increased stop and search powers. The policeman who gave evidence against at his trial was discovered to have been involved in other corrupt behaviour and to found have given false evidence against Bovell. The film Babylon, which Bovell made the soundtrack for, was originally intended to be based on what happened at Carib club, but events were fictionalised because "I wanted to forget it as quickly as possible". The film was rated X because of the amount of ganja it featured (apparently Brinsley Forde had to shoot a scene where he goes into a rasta temple and smokes a chalice four times, by which point he was incapable of shooting it again because he was so wasted).
Bovell went on to a proliferous career working with artists from Alpha Blondy to Bananarama. Sat in front of him you can't help but marvel how much change he has lived through. He lightheartedly disparages what he calls dancehall's repetitiousness, "batty rider" attitudes in hip hop and Alicia Keys' tendency to sing out of tune. He also doesn't think that fast-chat jungle MCs were actually saying any words at all and laughs about the noise levels on current soundsystems.
"The attraction to soundsystems in the beginning was, who could be the heaviest. Not the loudest. But the heaviest, with quality. And then it became not who could be the heaviest but who could be the loudest and to make people's ears bleed. To enjoy sounds at those levels you'd have to be off your face, to not notice that your ears are being damaged. I've said to people, they measure sound in kilohertz, because the higher it is in frequency, the more it hurts and the more likely it is to kill you, or to kill your hearing!" He advocates a good balance of treble and bass – lots of treble, combined with alcohol or drugs, producers anger "and that's causing a lot of grief among youngsters because they're angry without knowing why".
It's a shame, then, that student protestors are unlikely to be able to source valve soundsystems, which have a distinct, warm vibration because the electric valves (like lightbulbs) that they use to transmit frequencies need to be warmed up. But if you want to experience the valve sound, you can go and catch Bovell's friend Shaka. Bovell, meanwhile, still produces and tours the world with dub poet Linton Kwesi Johnson ("We haven't done Hawaii!"), and he lives in North East London.
https://www.latimes.com/entertainment-arts/music/story/2021-01-13/small-axe-lovers-rock-silly-games-dennis-bovell-steve-mcqueen
"Silly Games," Dennis Bovell and the making of "Lovers Rock" – Los Angeles Times
By Dorian Lynskey
A song needs to be exceptional if it's going to occupy 10 minutes of a 69-minute movie.
Steve McQueen's "Lovers Rock," one film in the Oscar-nominated director's five-part "Small Axe" anthology series for Amazon Studios, tracks the course of a "blues party" thrown by first- and second-generation West Indian immigrants in an apartment in London in 1980. Midway through the night, one of the DJs plays Janet Kay's 1979 hit "Silly Games," a sweetly yearning ballad that typifies the sentimental variant of reggae for which the movie is named.
What happens next constitutes one of the most patient and loving celebrations of music ever captured on film. The DJ stops the music so that the slow-dancing partygoers can sing the entire song a cappella, giving it the sacred quality of a hymn. It is a spontaneous ritual of connection and endurance in a hostile world.
In the crowd, playing the party hosts' upstairs neighbor, is the man who wrote and produced "Silly Games." Watching a room full of actors less than half his age sing his song 40 years later, Dennis Bovell was overcome with emotion. "I was holding back the tears," says Bovell, a garrulous 67-year-old with seemingly flawless recall of every record he's ever made. "The song became a kind of spiritual and a kind of protest: the authorities playing silly games with the people. I thought, Steve, how did you see that? I never saw that song as a protest."
"'Silly Games' was in my mind from the get-go," McQueen says in an email interview. "In many ways, it was the basis for the entire film. It is about intimacy and desire and asking someone to take off their mask."
In Steve McQueen's "Lovers Rock," Bovell says that "Silly Games" "became a kind of spiritual and a kind of protest." The song began with a gimmick. In 1977 Bovell saw a cassette-tape commercial in which Ella Fitzgerald hit a note so high that it shattered a glass. He designed "Silly Games" to peak with such a showstopping note and found in 19-year-old Janet Kay a singer with the range to pull it off. Bovell then developed, with drummer Angus "Drummie Zeb" Gaye, an innovative rhythm that combined reggae with disco, Afrobeat and West African highlife. When "Silly Games" was reissued in June 1979, it reached No. 2 in the U.K. Top 40 and became the defining anthem of lovers rock. "I knew that every young female from then on would be stood in front of their mirror with their hairbrush, miming that note," Bovell says. "And it came to pass!"
At the time of the movie's fictitious party, the real Bovell was one of the U.K.'s busiest producers, with clients including the poet Linton Kwesi Johnson, the post-punk bands the Slits and the Pop Group, the Japanese composer Ryuichi Sakamoto and Franco Rosso, the director of "Babylon," the first movie to depict the U.K.'s sound system culture. (Sound systems, which originated in Jamaica, are large mobile DJ operations.)
He was also a key player in the activist movement Rock Against Racism, mingling with punk bands such as the Clash. Bovell's work epitomized multiracial collaboration and solidarity in a time of civil unrest, police brutality and far-right violence.
McQueen describes Bovell as an "incomparable" figure in British music. "He is a person who crossed genres and also invented his own. He is a world of knowledge and a great producer, so therefore a fantastic communicator. He is one of our most valuable Londoners."
Bovell was born in Barbados in 1953 and moved to England in 1965 to join his father, a bus driver, and mother in South London. While still in his teens, he founded his own reggae group, Matumbi, and sound system, Sufferer, but fell victim to vindictive racist policing, he says.
On Oct. 13, 1974, Bovell was DJing at a soundclash between three rival sound systems in a club in northwest London when a fight broke out between revelers and police. Bovell was falsely accused of getting on the microphone and exhorting the crowd to attack the police. When he turned himself in to the police, figuring that he had nothing to fear, he was accompanied by Rhodan Gordon, the activist played by Nathaniel Martello-White in "Mangrove," another of McQueen's "Small Axe" movies.
Until he was arrested, Bovell had been skeptical of friends who claimed to have been framed for crimes they didn't commit. "Now it was happening to me," he says. "It was like being launched into some nightmare. It made me know that the police are damn liars."
During two trials over nine months, most of the police witnesses said that the venue was too dark for them to see clearly, but Bovell says two falsely claimed that it was brightly lit and he was identifiable. "Police officers came and perjured themselves," he says. "I insisted that they bring a polygraph test into the court and the judge retorted, 'Do you expect me to believe that police officers lie under oath?' I said, 'Mate, bring the polygraph and we'll find out.' But he dismissed that."
Bovell was found guilty and spent six months in jail before he was freed on appeal. The only good thing to come out of his ordeal, he says, was the music he wrote for Matumbi in his cell.
In the early 1970s, the U.K.'s West Indian community was wary of homegrown reggae. "It was always being ridiculed: 'It doesn't sound right,'" Bovell says. "I set out to disprove the myth that reggae could not properly be made in the U.K."
He circumvented this stigma by releasing productions anonymously and stamping large holes in the center of vinyl singles to make them resemble Jamaican imports. One of them, Louisa Mark's 1975 ballad "Caught You in a Lie," was embraced by Lloyd Coxsone's sound system, which prided itself on playing strictly Jamaican music. "It gave me huge confidence to know that I could make reggae in London if they didn't know it was me," Bovell says. He then recorded dub reggae incognito under the alias 4th Street Orchestra, with similar success. "It's not prejudiced by who wrote it or who's playing on it or where it was recorded. Either you like it or you don't." By the time an inquisitive journalist exposed his charade, nobody cared.
In 1976, a Jamaican-born entrepreneur named Dennis Harris sold his corner store and established a studio in Brockley, South London. "He called me up one day and said, 'I've just built the studio, here's the keys, you're the engineer,'" Bovell remembers, laughing. "He didn't ask me, he told me." Named Lover's Rock for a song by Augustus Pablo, Harris and Bovell's label specialized in love songs, sung by women and influenced by American R&B, as an alternative to the overwhelmingly male, stridently political reggae coming out of Jamaica. "Sound systems had begun [saying] 'This is lovers rock,'" Bovell says. "That would be telling the audience that this tune is a smooch. This is a chance to get right up close to that guy or girl that you wanted to. That was the name now given to the genre of the music that we in London were making, featuring mainly female singers." While lovers rock was apolitical, Bovell was not. In December 1976, Matumbi played the first-ever concert for Rock Against Racism, the grass-roots organization set up in response to a shockingly racist onstage rant by Eric Clapton. "We wanted to form a society that was going to show that everyone in England wasn't of the same opinion as him," Bovell says.
In 1978, Bovell struck up an enduring working relationship with Johnson, turning a poet into an international touring artist who decried injustice in stern Jamaican patois over heavy rhythms on tracks such as "Inglan Is a Bitch" and "Fite Dem Back." "Linton's poetry is real," Bovell says. "It's not 'Baby, I love you.' And I felt that I needed to align myself with some of these realities because I had lived through most of them."
As a producer and remixer, Bovell was sought out by bands who "wanted to play their punk as heavy as reggae was," recording with artists such as Orange Juice and the Raincoats in the 1980s. He still works with Johnson and remixes artists including Joss Stone and Arcade Fire.
Now Bovell is enjoying the unexpected pleasure of seeing a new generation fall in love with "Silly Games." Recently, he was standing in a takeaway restaurant when he heard a young woman's phone play "Silly Games" as a ringtone. "I want to say to her, 'That's my song,'" he recalls. "If I said that, she probably wouldn't believe me."