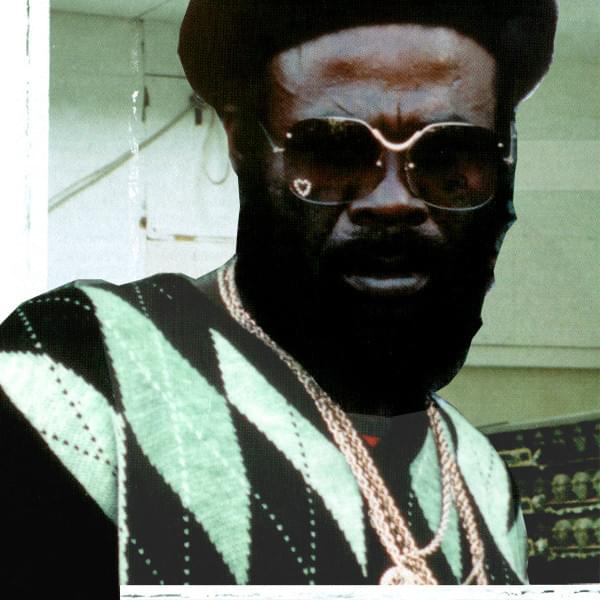 Interview with Prince Far I
By Giorgio Battaglia   
Popstar Italia – 1985
Battaglia: And then, the song "Under Heavy Manners" was adopted as an anthem by the PNP (National People's Party), it's now official …
Prince Far I: Bastards … politicians are all bastards, in Jamaica as anywhere else in the world. They only serve their interests, accumulate wealth and never remember that they are only the representatives of those who elected them to contribute to the prosperity of the nation. Under Heavy Manners, you remember, he used to say that with hard manners, with violence, with terrorism, a people is at the mercy of those who have guns… faster, not those who have the wisest ideas. So tell me how does the PNP take it as a symbol, starving its flag, if until last week the hitmen of that party continued to shoot in the streets? They are the ones who rule the hard way, and Under Heavy Manners was written not for them, as they wanted us to believe, but rather against the whole political system. They are responsible for seven hundred deaths in an electoral campaign that was an extermination!
Battaglia: Do you think the situation can improve in any way?
Prince Far I:The answer is simple, and there is only one. If and when the parties stop the genocide, stop their stupid pursuit of power to really care about the nation's affairs, then things will likely change. But at the moment I don't see how those who shoot themselves can ally themselves for the common good …….
Battaglia: In the face of these civil wars, what is the position of you artist … what can you do in the concrete to help people?
Prince Far I: What? Simply telling the truth with our records, making everyone understand that we are living in a disastrous way, in Jamaica as in Europe or in Central America, not through our fault, but through the fault of those who govern us. And to get back to the internal situation in my country, I think that if I or Gregory Isaacs, or any other wise person, stood up as candidates we would have more votes than Manley and Seaga combined. We have not done it and we will never do it because we are opposed to party politics, to the logic of the division of power, because we do not believe in these values that divide the people instead of uniting them, and divide them in a violent, traumatic way …
Battaglia: So you are still, now more than ever, in the sights of the government, the police …
Prince Far I: General Echo was killed because he spoke clearly, Tapper Zukie, "the warrior", still has a bullet in his shoulder, and only Jah knows how he is still alive. Gun Court, the worst prison in Kingston, is full of our brothers put in without any accusation ever proven … Our lives are at the mercy of the mood of the hit men, of the cops … .. funny no !! ?? !! The next one could be me .. or that guy who is walking across the street, but neither I nor he think, we care excessively. The important thing is to have lived an honest, clean life, to be able to think back to the past and not have to be ashamed of what you did. Allis in Jah's hands!
Exactly one year after this interview, Prince Far I was killed by a killer in his Kingston home.
https://www.reggae-vibes.com/articles/2019/02/prince-far-i-interview/
Prince Far I interview
Ray Hurford
(No copyright infringement of photos used in this article intended! If you are the owner or his/her legal representative of a photo and you want us to remove it, please contact us and it will be removed asap)
Prince Far I was born in Spanish Town in 1945 as Michael James Williams. He grew up in Waterhouse, Kingston. Around the age of fifteen, he began to attend dances held in places like Carnival Lawn, where he listened to and was inspired by a DJ called Count Matchuki. But it was Prince Ruff who provided the encouragement to young Williams to enter the business.
Prince Ruff was deejaying a sound called Sir Mike The Musical Dragon. When Prince Ruff left, it was Mike Williams, who had titled himself King Cry Cry, who took up the microphone and then controls.
"VOICE OF THUNDER"
King Cry Cry played Sir Mike the Musical Dragon for three years. The sound was sold. King Cry Cry maintained his interest in the sound system business, but it was another five years before he played again. When he returned it was to El Tor. The sound played in the areas of Greenwich Town, Waterhouse, Tower Hill and Back To. After two years it was also sold. It was then, around the early '70s that he met producer Bunny Lee, who took him to Randy's and recorded "The Great Wooga Booga". This was King Cry Cry's first record.
Why did it it take so long before you were recorded?
Needs the inspiration. When you know you play a sound, that means you can talk on record.
Unfortunately 'The Great Wooga Booga' wasn't a great success. And King Cry Cry went of to do other work. He spent some time as Chief Guard at a port, then decided to check out Coxsone Dodd.
How many tunes did you for Coxsone?
"Natty Farmyard", "I Had A Talk", "Queen Of The Minstrel" and "Cain And Abel".
He left Coxsone for the usual reasons, a lack of reward for his musical efforts. He then took up car spraying. But in 1974 he returned to the music business once again to record for Enos McLeod. He voiced 'Let Jah Arise" at King Tubby's for Enos. After the session Enos was apparently well impressed with the tune, and renamed King Cry Cry – Prince Far I. His first recordings under his new name also included the self produced "Zion Call" and "Silver & Gold". The latter was issued by Micron. It was followed by a tune called "Armageddon".
Some say you produced Gregory Isaacs's "Thief A Man". Is it true?
I produced a tune with him called "Something Nice" for Micron, which was the first I produced.
Micron then released another tune by Prince Far I called "Moses". Soon after, in 1975, he began to work on his first album "Psalms For I" for producer Lloydie Slim and Micron, hich was eventually issued by Carib Gems in late 1977. It brought his style to its logical conclusion by drawing inspiration totally from the Bible. On the album were Psalms 1,2,23,53,95, 87,23, 48 & 49. There was also The Lord's Prayer, all chanted over mid 70's rhythm and including productions from Bunny Lee and Lee Perry. This was ideal material for Prince Far I. His voice came from the past. It was full of power. A voice of judgement and learning, 2000 year old lyrics suited it. If the album had been issued when it was recorded, who knows what might have happened. But in the delay, the album lost its impact. Prince Far I went on to work with Joe Gibbs in 1976. And it was with Gibbs, that he got his first big hit – "Heavy Manners" chanted over Naggo 'Dolphin' Morris's "Su Su Pon Rasta". "Heavy Manners" was released during the the state of emergency in JA in the mid '70s.
Did you agree with the Policy?
No, the tune was pertaining to discipline, heavy discipline. But through the politics that go on, Joe thought it would sell a bulkload by using under heavy manners.
What do you think of Joe Gibbs?
I don't feel anything for him, you know. I don't think of him, you know.
The follow up to "Heavy Manners" was "Tribute To Michael Holding". Then came the album "Under Heavy Manners" also produced by Joe Gibbs. It was a big selling album and it included a DJ version of "Deck Of Card" also recorded for Winston Riley in the early '70s. In 1977, an old self produced tune "345 Skank" was issued by Music Incorporated in the UK. While in Jamaica, Prince Far I had set up the the Cry Tuff label, and had begun to produced some singles. One with Michael Banks, "Talking Rights", the other with Errol Holt on a tune he had written for Errol "Who Have Eyes To See". Towards the end of 1977, the Cry Tuff label issued "Things Nuh Bright" and "Message From The King"/"Black Reggae Music" both from Prince Far I. The latter was a poweruful blast of rockers, which featured Culture on vocals. It pushed his popularity to new heights. "Ethiopia"/"Black Man's Land" had John Holt on vocals and was a nice tune with Prince Far I chanting "By The Rivers Of Babylon" over a strong rhythm. By this time he had managed to get his own sound, somewhere between Pablo & Niney.
Do you think think reggae music is less creative than it used to be?
The records you have now, the Rockers, are really coming from Rock Steady. The difference is that the musicians you have now, have learned to go deeper into the music. Rockers is the foundation of the music.
When early in 1978 "No More War" came out, it was no surprise that it was based on Little Roy's "Tribal War" rhythm, Far I chanted a meaningful message of anti war over it. You knew he meant it when he chanted "I feel sorry for you, if you like war." The mournful tone of the record reveals to the world his attitude towards war. Once he could have justified war. Now he has seen what it has become, he personally wishes to stop it. It seems he feels that along with other Jamaican artists, he is in part responsible for it.
"No More War" is a plea for peace, is the peace treaty still holding?
Yes, anyone who tries to make war is dealt with.
How much influence did the the Jamaican artists have in stopping the war?
Well, it was we that had preached the war, and we had to show the people how to get together again.
Prince Far I added that the politicians did stop the war and named those involved in the peace treaty. Other productions from Prince Far I at this time included work with Carol Kalphat, U Black, Black Skin and George Calstock.
Did you have any plans for the artists?
Hit Run will issue my productions here.
And they did, with releases from Carol Kalphat & U Black, and two dubs albums, "Creation Dub" and "Cry Tuff Dub Encounter Chapter One". This album was mixed by Adrian Sherwood, who ran the Hit Run label. Adrian has a real passion for dub and reggae music, just like his contemporary Dennis Bovell, another London based producer/engineer, who was always pushing dub that little bit further than most. Fifty per cent of the time it didn't work. It was just too wild. But when it did work the results were magnificent. One of the best examples on this first album is "Long Life", where the dub is split into two parts, a top mix consisting of mainly percussion and a bottom mix of bass and drum. It sounds like the top and the bottom have been mixed individually then remixed together. It's like listening to two tunes at the same time!
Why did you set up the Cry Tuff label?
The label's name came from a tune by Alton Ellis "Cry Tuff". Also after my own sound system name, King Cry Cry.
He set up the label, because he wanted independence from the producers in Jamaica. But now his contract with his contract with Front Line, wouldn't this affect his independence.
Who do you record for now, a Jamaican or an international audience?
International.
Wouldn't this affect your music, if you remove it from the roots?
Well, it'll remain in the roots, cause if I'll sing, I'll sing, If I chant, I'll chant.
What sort of deal do you have with Front Line?
A five year contract, two albums a year.
The first album "Message From The King" came out in 1978, Why did you record part of it in the UK, was it intentional?
No, I wasn't really prepared to make the album. I came up and the company like forced me to make it. They said let's do some tracks here, you know.
It still worked out well though?
Yeah, comes the reply, although I get the feeling from that it would have worked even better in Jamaica.
"Message From The King" must rate as one of the best DJ albums of 1978. Included on it are songs chants like "Message From The King" and "Blackman Time", yet sadly "No More War" was left off. Of the fresh material "Moses Moses" is really outstanding. Once again the Bible is where Far I draws his inspiration from, telling us the sad story of the widow. Then there is "Dry Bone" a version of Far I's recut of "Thief A Man" with a vocal from Errol Holt singing "He Who Have Eyes To See" and Far I chanting of poverty and traitors. "Wisdom" is a rocking praise to creation and includes the quote on the album sleeve – "To Love Jah Is The Beginning Of Wisdom and Knowledge Of The Creator Is Understanding For He Alone Giveth Wisdom".
How did he think the music would progress – DJ wise?
Well you have some toasters and some chanters. Chanting is what I really do, but I don't really know about the toasting.
So you see yourself as a chanter. Burning Spear chants more than he sings, could you make an album like Spear's?
Yeah, I could. I have the inspiration. I could do that.
The idea seems to excite him.
What do you think of the sound system in JA now?
The sound out there now, well, I love a sound named Gemini, you know.
Who toasts it?
Well, the DJ that toasts its a youth named Trevor.
Have you any plans to record him?
No, not really.
What do you think of the UK Sound Systems?
Well, you have a good UK sounds up here, you know, like King Tropical.
Are they close to the JA sounds?
They're close but, not so really nears as the Jamaican sound, you know. Jamaican sound… really heavy."
Do you have any involvement with the sound system yourself?
No, I stop work, when I start deal with the records. I don't really deal with side of it, that's DJ business. I just chant, I've come out of that stage.
"Long Life" was recorded entirely in Jamaica with fresh rhythm tracks. Is that difficult?
When, when I use my own rhythm track I feel more, you know.
Are there any favourite musicians you like working with?
I like to work with Chinna, Santa the Drummer, Errol Holt – Bass, Bingy Bunny – Rhythm Guitar, Bobby Kalphat (Special) – Keyboards and melodica.
He mentions that on his current tour he's bringing Valentine 'Style' Scott with him to work with Creation Rebel. Valentine is a drummer.
It's important to you that you have a full sound. Dr.Pablo on melodica and so on?
Yeah.
Virgin's Front Line label issued "Long Life" from Prince Far I in late 1978. At the time it seemed a more consistent album than "Message From The King", but it didn't seem to have a standout track like "Message From The King", the title track of his first Front Line album. Now, some years after its release "Long Life" can be given the credit for what it is, an excellent album. Nearly everyone on it has something special to offer and Prince Far I always manages to work something new into his chanting style.
"Daughter Of Zion", "Right Way" and "In Your Walking Remember Jah Jah" still sound like the best tracks, the ones that stand out. Production wise the latter track is well forward with its pulsing melodica and distorted rhythm, full of energy and vitality. The recut of "Natty Farmyard" picks up on that energy as well. A well charged rhythm is used for for "Love One Another" and is a praise to Jah. "Who Have Eyes To See" is a new rhythm that perfectly illustrated Prince Far I's ingenuity. It wouldn't seem possible to get a wide range of expressions out of a style like Far I's, but he does. And he does it again on the traditional Rastaman chant of "So Long". My interview with Prince Far I finished with a message from him:
Each And Every One Of Us Belongs To Africa, Each and Every One Is A Part, From Africa Free, the Whole World Free.
Prince Far I live in Berlin 07-02-1983 (Photo: Norbert Bauer aka Noirbert)
Prince Far I's next album for Front Line came out in 1979. It was "Cry Tuff Dub Encounter Part Two". The tracks were drawn mainly from the "Long Life" album, and were mixed in Jamaica by Prince Jammy. At the time many dub albums were resorting to gimmicks to keep the listener interested. "Cry Tuff Dub Encounter Part Two" has a few of these gimmicks, farmyard noises, sirens etc… But essentially it keeps to the best formula for Dub, a solid bass and drum, with a highly melodic top of horns and keyboards. But that bass & drum needs to be kept solid, and "Cry Tuff Dub Encounter Part Two" does that.
It was his last album production for Front Line. In 1979, Trojan released his next vocal set "Free From Sin". The Dance Hall style was just coming in, and Prince Far I had picked up a set of musicians to produce that sound for him. The rhythm section was the Roots Radics – Style Scott, Errol Holt, Bingy Bunny and Sowell, with Chinna and Bobby Kalphat. But for some reason the album didn't work – soundwise. It was just dull and heavy. Only one track "I And I Are The Chosen One" showed the spirit of earlier Cry Tuff productions, and Sowell's violin work might have something to do with this.
A simple explanation for "Free From Sin"'s lack of vitality could be that it was recorded at the wrong studio or studios. Harry J and Treasure Isle are very good studios. But the Dance Hall style sound was very much a Channel One sound in its early days. With Scientist on the board then, the Dance Hall style became even more closely identified with Channel One. Harry J only back into the reckoning when Bunny Wailer worked at the studio, producing hit after hit using a sound very much like the sound on this album.
"Cry Tuff Dub Encounter Part 3" was also released in 1979 by Daddy Kool Records, and is assumed to be the dub counterpart of "Free From Sin". His second album for Trojan Records in 1980 had all what "Free From Sin" lacked. The mixing was crisp, so was the voicing. Prince Far I needs good voicing as much as the sweetest singer. With "Jamaican Heroes" it could be said that Far I realised that his voice was his greatest asset. As long as the rhythms were tough and the lyrics made sense – the only other thing needed for a successful work from Far I was a good vocal. And "Jamaican Heroes" gave all three elements, over a selection of popular rhythms including "Satta" "Stalag" and "Drum Song". He chants a new version of "Deck Of Cards" called "Deck Of Life" over "Satta", praises Jah on "Visions" which is chanted over "Stalag", and a fight between "Natty Dreadlocks" and "Babylon" titled "Natty Champion" is commented on over "Drum Song". On three tracks he makes use of harmonies. It's not to the standard of "Black Reggae Music" which featured Culture, but it still sounded good. The lyrics of "Jamaican Heroes" included on of Far I's most loved lyrics. "They Say Christopher Columbus discovered Jamaica, but I discovered music."
A move to Charisma and their Pre label in 1981 produced his next of music released in the UK. Pre (Records) issued "Showcase In A Suitcase", which is a various artists compilation including music from the Wailing Souls and Prince Far I himself. There was also a set from Congo Ashanti Roy called "Sign Of The Star". Also released at the same time was an album by Prince Far I titled "Livity". All three album were poor received.
The same year saw him return to Trojan Records for the album "Voice Of Thunder". Production wise it picks up on the style employed on "Message From The King". It's a heavy, dense sound, not in the same way as "Free From Sin", but more the sound of Creation Rebel, the On U Sound, if you like, with the inspiration of Prince Far as its guide. Over the course of the ten tracks the pace of the album remains the same, yet Far I manages to keep it interesting by the choice of material – "The Ten Commandants" title is ideally suited for his heavy sound. "Tribute To Bob Marley" also works very well and some good percussion effects make "Hold The Fort" particularly outstanding.
The tradition of the "Cry Tuff Dub Encounter" series was maintained by Trojan who simultaneously released "Chapter 4" which is, of course, a dub album of the "Voice Of The Thunder" album (8 tracks of it) and as such does not disappoint. "Sound Gesture", the dub version of "Every Time I Hear The Word" are both versions of "Drum Song" featuring horns, melodica and possibly clarinet, making it one of the best arranged versions of the tune ever released. Every track on the album is well up to the standard of "Sound Gesture". Together with the the other albums in the series it constitutes on of the more consistently hard collections of dub album so far released.
In 1983, Trojan issued Reggae George's "Mix Up" album. It was his debut album, and it was Prince Far I who produced it. His years of production all seemed to come together on this album. The musicians on the album included the Roots Radics supported by people like Larry Professor on bass. Tony Asher on keyboards and Deadly Headley on horns. This gave the album a varied sound. Prince Far I had produced a magnificent album, certainly one of the best that year.
Once again Trojan took the chance to issue another album from Prince Far I simultaneously. It was another vocal set from Prince Far I called "Musical History". Sadly it failed to make much of an impact, although in way can that be seen as indication of of good or bad an album it is. It is true to say that there are hundreds of great reggae album that have never been reviewed or even mentioned. The summer of 1983 was a violent one Jamaica. Michael Smith, the dub poet, was stoned to death for speaking about the system. Hugh Mundell was shot to death after complaining about a robbery at his home. Then in September, at his home in St.Catherine, Prince Far I was brutally mudered by two gunman, who had entered by an open door, and then ordered everyone to lie down on the floor. They, then killed Prince Far I and shot and wounded his wife Carol. No motive has ever been put forward for the murder. Even today, people who knew Prince Far cannot understand the reason for the killing.
Prince Far I had a gentle and humble nature. He was a man of peace who had gained friends and fans all over the world. Just before he was killed he had begun work on an album for Roy Cousins. Roy had recorded six tracks with Prince Far I. Eventually in 1984 those tracks were released as the album "Spear Of The Nation" on Kingdom Records. It is a magnificent set, recorded with the Roots Radics, one that represents all the goodness found in Prince Far I's music. They have killed, but the spirit of Prince Far I lives forever in his music. That is something that can never be silenced.
(This interview was originally published in Small Axe #2. There were 28 issues of Ray Hurford's Reggae fanzine released from September 29, 1978 on to September/October 1989.)