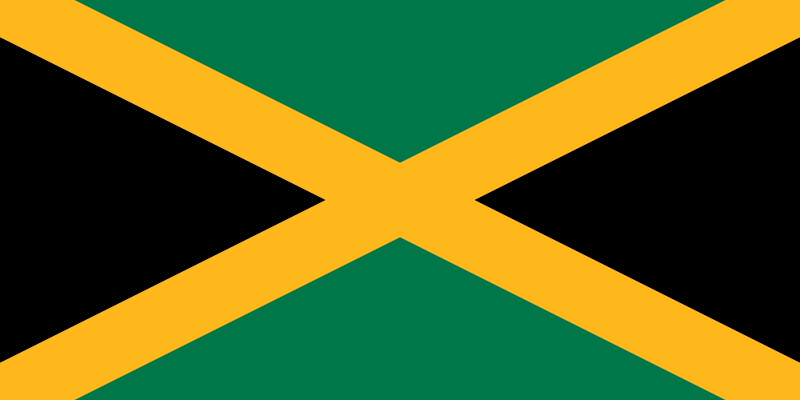 "The studios keeping dubplate culture alive"
Meet the studios keeping dubplate culture alive
Oli Warwick
12-15 minuti
Written by Oli Warwick
 Published on August 28, 2017
From Jamaican soundsystems to jungle, garage and grime, dubplates have long played a crucial role in DJ culture. But what does that look like today?
Vinyl can be a costly habit however you choose to engage with it, but few facets of a wax-centric life demand as much dedication as dubplates. In music culture, the tradition of dubplates and the 'specials' cut onto them reaches back to the days of sound clashes in Jamaica, where having exclusive tracks to win over the dance was of utmost importance. Equally the practice was a natural fit once jungle came along, where the fierce competition between DJs was constantly driven by those with the most cutting edge unreleased material. The UK garage scene was equally motivated to cut plates, and then grime and dubstep followed suit and broke the clandestine practice to a whole new generation.
Certainly by the time dubstep came around CDJs were already rising in popularity and the digital DJing boom was just around the corner, so there was naturally an aesthetic choice made by those who chose to cut plates rather than burning CDs or playing files. 10 years on and the technology has become even more convenient, and even a predominantly vinyl-oriented DJ could bring a couple of exclusives to a gig on a USB stick and pop them in a CDJ-2000. Considering the added time and cost of cutting dubplates and the added weight in the record bag, it would be understandable if even die-hard dub cutters migrated over to the convenience of digital.
At a time when dubplates were the predominant way to play unreleased music out, cutting houses such as Music House and Transition became infamous go-to destinations with lengthy queues at peak time on a Friday night. While plenty of mastering studios have continued to offer the service in the mean time, the culture is far from common practice like it once was. However, the lure of freshly cut acetates still holds weight with a certain kind of DJ in these more vinyl-friendly times, and fortunately there still remain dedicated places that keep the platter turning for those who want their secret weapons on wax, not to mention a whole host of other consumers with less club-minded needs. We caught up with two such operations to find out where dubplates fit in the modern music world.
Henry Bainbridge's Dubstudio in Bristol and Dominic Jones' Peckham Cuts in South London may be distinct operations in different cities, but they share a common catalyst in starting their studios. Traditionally dubplates have needed to be cut using a master cutting lathe, but one inventive German man developed a unique system that opened up access to dub cutting away from the exclusive and costly professional studio world.
"The guy's called Souri," Bainbridge explains. "He looks after his clients really well but he won't supply records or styluses unless you've been to his workshop, bought the lathe, had the training, and you buy all the stock from him and all your repairs have to go through him."
"He's really fussy," Jones agrees. "He won't sell it to just anybody. He had too many problems with DJs buying them, not listening to his instructions and breaking the machine. You have to go to him in the South of Germany, spend 15 hours training to use the lathe, and at the end of the 15 hours he will know whether he's going to sell it to you or not."
Fortunately for both Bainbridge and Jones, they passed Souri's test and were able to purchase lathes of their own. It's a tabletop system that works with a standard turntable (both Dubstudio and Peckham Cuts use the trusty Technics 1210), and compared to traditional lathes it's incredibly compact.
One of the unique features of Souri's system is that he has developed unique cutting styli that can cut into plastic. Most traditional record lathes cut into oil-based acetate, which in the case of dubplates means the grooves wear out more quickly. With the plastic discs cut by Souri's diamond-tipped styli, the dubplates can last much longer. It was this that drew attention to Bainbridge's lathe when he first set it up in Bristol.
"Me and some friends set up The Heatwave soundsystem in 2003," he explains. "My idea was to buy a lathe to get dubplates for The Heatwave. It turned into something more than that very quickly and I discovered that there was a huge market here in Bristol. I got involved with people like Pinch and the crew that he was involved with at the time. We had people like Roni Size coming through the door within weeks. They all wanted to know about this new type of dubplate that didn't wear out and sounded different to acetates. They're a lot brighter and clearer."
From those beginnings Bainbridge has steadily grown the reputation of Dubstudio to draw on an international client base. He was quick to see the potential of promoting the studio through the Internet in the early '00s, when the likes of Music House were barely visible.
Jones' entry into the dubplate world is much more recent, with Peckham Cuts established as a physical entity in Holdron's Arcade on Rye Lane in October 2016. He had however been cutting dubs for some time at home before that, having previously worked on sound systems and music production of his own. Similarly to Bainbridge, he developed a career in dub cutting less by intention and more by circumstance.
"Originally when I found out about the machine I got caught up in the romantic notion of being able to cut anything I'd written on to vinyl," Jones reveals. "Having got the machine and started cutting my tunes, when I started chatting to people in the shops in Peckham I thought, 'Maybe I could sell a couple of these,' and then people asked, 'Can I cut one of my own, how much do you charge?' It naturally evolved from there through word of mouth."
It becomes apparent in speaking to both Bainbridge and Jones that there exists a polar split in the types of customers coming to get dubs cut. Of course you have the "professionals" – DJs and producers of varying experience with tracks they want cut to either play themselves or have played in the dance, but beyond that there also exists a thriving market for those who want a personal artifact with all the aesthetic attributes of vinyl.
"There's a clear division between people who get their plates done as a course of their professional career, and people who get them done because they're collectors or it's a present for somebody," Bainbridge explains.
"I get people who are unsigned," says Jones, "but they write music and just always wanted to have something of theirs on vinyl. It's either themselves who come in, or sometimes it's someone close to them getting a piece of their music cut as a present."
This consumer end of the dubplate market helps keep the studios in business these days, but at one time recording onto a personal record was a much more widespread practice. Domestic cutting lathes were accessible in department stores and at train stations, used as a means to record messages to loved ones during war time or to record broadcasts from the radio.
"They even started to have home recorders in America," Bainbridge reveals. "There are a number of blanks still in circulation from that time, so I've started buying them up to offer a service cutting tracks on to vintage acetates. It's a very niche market. They're very rare, these items, and some of them they come in strange sizes and colours."
Aside from quirky, personal one-off cuts though, dubplate culture primarily exists as a facet of dance music, relevant to those who value the format as a way to present the newest music. In an age where recorded mixes swamp the Internet and unreleased tracks get ID'd and ripped to YouTube in a matter of minutes, what relevance does the exclusivity of a dubplate hold?
"At one time you could hear a track in a club and it might be a year before it came out," Jones explains. "If a digital of a tune crops up online then it's not just a select few DJs you go to hear playing it out in a club – anyone can play it. I think dubplate culture definitely brings back that excitement, that sense of, 'I'm the only one who's got this.' You hear somebody play it on dub and then maybe it comes out six months down the line but maybe it doesn't."
Equally, Jones attributes the contentious increase in vinyl sales and its impact on the independent music scene as a possible motivation behind dubs being cut. "There are less presses and they're prioritising runs of 15,000 Kaiser Chiefs rather than 300 Rhythm Sections or whatever," he points out, "so there's a massive delay in getting a record out. Some people get impatient, they want to play their track out on vinyl so they get a couple of dubs cut as well."
While digital technology looms large in DJing practices, Bainbridge believes the key to vinyl's resilience comes from recognising the benefits of the format instead of trying to compete with qualities such as the sheer volume achievable with digital masters. The advent of tactile systems such as Serato was seen by some as a death knell for dubplates, but the evidence proved otherwise.
"A lot of people were worried, saying, 'You don't need to get dubplates any more because you can still DJ using vinyl but it's all on your computer,'" Bainbridge recalls. "I said, 'Maybe, but I'm still getting loads of orders.' It drove me to make sure that vinyl could be on a par with any other system by playing to its advantages in terms of analogue sound. We can't compete when it comes to loudness with vinyl. People were asking me to cut really loud, the music was heavily compressed, and I just thought, 'This sounds awful, it would be better to have a CD at this point.' I started cutting six dBs quieter, and they started to sound a lot better, skipped less, distorted less, they were more dynamic. It was the best thing I ever did. I spent less time struggling to fit loudness in and could re-focus on making vinyl sound good for people who really appreciate the sound of it."
Down in Peckham, Jones' operation has steadily grown from scattered cuts for friends and acquaintances to a more fruitful cycle of local, national and international customers including veteran UK producer Martyn Ware, Dutch house artist Frits Wentink and Hans Berger in Germany. However a key focus of Peckham Cuts has always been working with local labels and producers in South East London, starting with the likes of Rhythm Section-affiliated producers Henry Wu and FYI Chris and Body Hammer's Andy Blake.
"I knew I wanted a unit in Holdron's Arcade because you've got YAM Records and Balamii Radio here already," Jones explains. "It wasn't a necessity to get into the unit but I wanted to be more integrated in the culture in Peckham. It's good to be a visible presence rather than just a pseudonym on a website. Dub cutting's not this dark mystical voodoo art that people think it is, and I think it's quite important to show that."
Likewise at Dubstudio, Bainbridge places importance on nurturing the local scene alongside business from further afield.
"I have a lot of clients here in Bristol that act as ambassadors for the service," he acknowledges. "People from all over the world will come here because they see Kahn or Stryda playing one of my dubplates. I always try to do stuff for local artists and give them favourable conditions because I like to be part of a community where we help each other out. It's not just about being here to make money from the music industry. It's about helping the Bristol music community up its game and stay relevant. Every Friday I have a session where it's all local people coming in to get stuff cut. In the same way you go to a record shop and talk to people, see what they're buying and get recommendations, I like this to be a place where that sort of thing can happen."
Much like the enduring popularity of vinyl as a consumer format, it seems that dubplates are resilient to the lure of new, more convenient technology. With comparatively affordable lathe systems like Souri's placing the craft in the hands of those more sympathetic to the needs of a local, underground music scene, the tradition of mysterious new music playing shocking all manner of dancefloors is as vital as it's ever been.
http://www.dub-stuy.com/music-house/
Music House Studio | Dub-Stuy
Text: Seb Carayol
Inside one of London's main dubplate studios there are no singers rushing to record 'specials,' but instead music genres yet unknown in Jamaica. From Jah Shaka to Ninjaman, it is a place rich with tales. Seb Carayol took a look at a regular day at Music House back in 2006.
"Cho man, this is useless, all your tunes sound the same!" The scene is happening in 1995 in the dubplate studio Music House, based at the time on Holloway Road in London right next to The Rocket club. A young Jamaican singer is getting annoyed. Fresh off the boat, he has to record with a band and has yet to learn about the subtleties of English dubplate culture. The recipient of his frustration is none other than Steve Mosco, owner of the sound system – and future label – Jah Warrior. It's hard to explain to some like this singer that in the UK dub still exists stronger than ever, and that roots sound systems will happily record four or five different cuts on the same riddim. It's understandable to be confused by such local touches.
Rescue comes in the shape of Sugar Minott, who just turned up with the Youth Promotion crew. "Calm down my youth. And you Jah Warrior, keep on with the dubs, you're going to kill lots of sound with those!" If Sugar says so… end of the argument. Another story among many others: Barry Brown, over in the UK with the King Original group, singing in rags and without any shoes; Jah Shaka requesting that the doors of the studio be locked when he worked on his dubplates. Life as usual at Music House, the most famous London dubplate studio, in operation since 1985, but not the only one. In 2006 there is still Jah Tubby's, Liquid, and Heathmens.
The lifeblood of the sound system scene, it is within these spaces that special recordings are crafted to be tested in the dance (dubplates), or where existing songs are reworked with new lyrics according to which sound will be clashing on the night (specials). Not many people come down to Music House anymore for these, however. The days when Mike Brooks would hang around all day are truly gone. Voicing now happens elsewhere, in studios built solely for that purpose.
According to Chris Hanson, Black Slate's guitarist and band leader, this change was inevitable. "We used to record vocals in mono, straight onto the dubplate. The sound was pretty terrible, so we stopped." Of all the vocalists who passed through the door on Holloway Road, if Chris only had to keep one, "It would be Ninjaman without a doubt. The best dee-jay, an instant vibe. He wasn't vulgar or violent." And that's the end of the 'everything was better before' digression.
The lack of singers is not the only thing that has changed at Music House. Its location has changed for one. Today it is located in Tottentham Hale, North London. You have to go around the train station and head onto Millmead Road, a street littered with scrap on all side, before reaching Millmead Industrial Estate, a long driveway filled with rectangular red-brick factories.
You'll find Music House in Unit 64, an anonymous 'factory unit' stuck between a mechanic and a small café for starving workmen dishing out all-day breakfasts, lined with pictures of baked beans and peas to convince the undecided. High-end dining concerns aside, you have to make your way through the parked cars in front of the unit to dive into the heart of the matter. Music House. A line of small carpeted cells with no windows and in need of organization. Up until a month ago, the studio was set up on the first floor. Only one of the cells, on the left as you enter, is being used for now. It's where the antique and majestic German-made dubcutter resides, surrounded by empty Transco boxes.
Visitors are greeted by the sound of house music, which might leave them a little bit confused. Ninjaman? Barry Brown? Gone along with the voicing studios. This is also how Music House has changed.
Leon, 30 years old, sporting an Enyce T-shirt and ponytail, has been working here as an engineer for 10 years and is waiting on his order of blanks – the fragile acetate discs that will soon be cut. He can, therefore, spare a few precious minutes to talk. His father, Paul Chue, is a well-regarded producer on the UK roots circuit and is today at the helm of the pressing-factory side of Music House, based somewhere else in London. Paul is especially known by collectors for running the labels Fu Manchu (which released Vincent Taylor's "Jah Children," a classic Jah Shaka tune from the 80s) and Riverbank. Leon grew up around reggae, which he still enjoys, but like many children of Jamaican immigrants, it was only when he discovered jungle and drum & bass that he really became interested in music. And he isn't the only one. Over the last ten years, a new generation of producers has rushed to get their acetates cut here. This is a particularly English tradition. It would be very strange to hear house music at Arrows Studio in Kingston…
But should one necessarily lament the decline of traditional reggae in these historical spaces? It depends. This blending of genres has given its particular style to the mutant sound called UK dub. It's digital but still conscious, with a touch of electro. For example, on the day we visited Leon started by cutting on acetate a house tune for a young English producer – pale white, football trackies, cockney accent, and Bluetooth receiver stuck to his ear – who was eyeing his soon to be dance-floor killer with attention. After that, Leon worked on some apocalyptic dubstep beats – the new London craze – brought in on CD by two Finns. Listening carefully to these tunes were Keety Roots – the producer of one of Aba Shanti's favorite tunes, "African Blood" – and Tena Stelin, who had just come through the Music House doors. At the end of the second cut, a shaken and surprised Keety goes up to one of the young Finns:2 "Mad tune, man." This is how a rootsman will absorb, sometimes without even wanting to do so, these very British influences.
Chris Hanson shrugs when this interesting point is brought up. "We've been here for a long time, and we will go on as long as the demand is there. The record, both vinyl or acetate, is an old art form that is not going to die anytime soon. Playing a record is a different vibe to playing a CD. It's a stronger feeling. Records will find their niche, which may be smaller, but will be faithful. A lot of reggae sound systems still come here to cut their dubs, Jah Shaka, Channel One, Aba Shanti, and even Mighty Crown. They are the only one[s] to play dubs as they are. Artists from other scenes such as jungle or electro generally see acetates as a first step in making stampers before pressing records for release."
Next to him, Leon examines with a magnifying glass the grooves of the dub he just finished, unscrews the disc from the belt, and carefully writes down the date and the producer's details. Meticulous movements repeated a thousand times over.
Having adapted to its environment and to the demand, Music House is always at full capacity from midday onwards, every day of the week. It gives some weight to Chris Hanson's argument that in London 'traditional dubplate maker' is not yet part of the trades of yonder that soundmen granddads tell their grandkids about.
https://soundofthehound.com/2011/06/25/the-strange-origin-of-the-uk-reggae-big-bass-sound-john-hassell-recordings-barnes/
The strange origin of the UK Reggae big bass sound: John Hassell Recordings, Barnes.
Britain had developed a strong Reggae culture of its own by the mid-1970's. Reggae, and its predecessors like Ska, naturally seeped into the UK via the communities of immigrants who had come to the country from Jamaica since the late 1940's. Britain's pop tendencies have often been to take music from the west (usually America) and re-imagine it and sell it to the world. Reggae was similarly absorbed and reinvented and this process was often led by the children of the original Jamaican immigrants.
There is a brilliant series of BBC documentaries under the heading of "—— Britannia" where the history of a particular genre in the UK is traced from origins through to where it sits now. The Reggae Britannia film is particularly good. It's not available on YouTube but until it is shown again on the BBC, you can currently see it here. It's highly recommended.
One story that leapt out from the documentary (at about 46 minutes in) is of strange goings on in the leafy London suburb of Barnes. The John Hassell Recordings studio was based in a residential house in a quiet street – Nasser Roaud – in the area. It's output was to feed British Reggae Sound Systems throughout the country.
Olympic Studios was just round the corner in Church Road. So while Hendrix, Led Zeppelin, The Rolling Stones and The Eagles were working in one street, John Hassell was working with a different clientele in the next. He was a jobbing recording and mastering engineer who had a small label of mainly middle of the road (and unsuccessful) artists. This is an example of a John Hassell Recordings label from his company which is explained in more detail here.
In 1977 Dennis Bovell who was a leading figure in UK Reggae came into his life.
Bovell explains in the documentary: "Whilst thumbing through the yellow pages one time looking for a place to cut an acetate I found Hassell Recordings. Phoned up. Gone over there, (found) an elderly gentleman who was famed for smoking a big fat cigar: John Hassell. And we'd go into his house, his living room and he's got this wonderful German disc cutting lathe set up in his front room. And his wife Felicity offered us a cup of tea, a cup of coffee and then we'd put on these tapes, this like reggae." This picture is a screen grab and shows John and Felicity meeting clients (please excuse the poor quality, photos of the Hassells are elusive):
Bovell continued: "Imagine stumbling on that through the yellow pages like. And then we were telling other people listen that we'd found the guy that knows how to cut reggae. You can have a fantastic sounding thing on the tape and then it all falls to pieces at the cutting end of things. And someone who was sympathetic to the frequencies would know how to capture that sound from the tape and onto the disc and John was the master of that"
John Hassell just liked the sound of the music particularly the heavy dub sound: "It's an esoteric world, it's a world of subtlety and refinements."
Graeme "Mr Goody" Goodall who, despite being a white Australian, was one of the early legends of Jamaican recording engineering. He also remembered using John to master records (in this forum entry on www.stevehoffman.tv): "Doctor Bird used John Hassell recording in Barnes, a suburb of London. I think that many of my competitors used Derek Strickland at Pye. It was difficult to get the UK mastering engineers to understand why we wanted a certain eq in the process. If you get the chance to compare a JA pressing , a UK pressing and an US pressing of the same "tune" on 45's, you will notice the difference. I figured that the only way that I could cope with this was to escort John Hassell (who was, to all intents & purposes, blind, due to an incredible incident that he survived during W.W. ll) to NYC & Jamaica. His incredible Golden Ears quickly picked up on the differences."
We'd love to know more about the life and work of John Hassell. He looked like this…
But helped make this by Doctor Bird….
https://daily.redbullmusicacademy.com/2014/10/dubplate-culture-feature
Dubplate Culture: Analogue Islands in the Digital Stream | Red Bull Music Academy Daily
By Matthew Bennett
"It's completely dead," grimly mourns Dillinja from behind his drink. "Dubplate culture has died." The drum & bass producer is sitting with his business partner of Valve Recordings, Lemon D; a pair of men who once guided the flow of the drum & bass scene. They are performing a rhapsodic autopsy on the crucial role of dubplates in evolving dance music through the '90s as jungle mutated into drum & bass and then into the ignition of UK garage. "Dubplate culture defined you as an artist," adds Lemon D, AKA Kevin King. "It was always more than just cutting the actual plate."
Often mentioned but rarely discussed, dubplates were once obsessively crafted musical artefacts that both controlled and evolved music scenes. "There are parts about cutting dubs that I really miss. Then there are bits of it that I don't," murmurs DJ Hype as he drives us through East London after broadcasting his Kiss FM show. "A dubplate is a one-off pressing of a record that is made out of acetate and metal," Hype explains. "It was the cheapest and best way of being able to play a new song on a soundsystem or in a club. So back in the day you had two choices: you could come with a cassette or you had the dubplate. It's a way of testing out a song, but the Jamaican soundsystem clash culture started using it for more exclusive public performances for a one-off song that no one else has got."
You'd still be at Music House at 9 PM clinging on to get a dubplate off someone even if you thought you might be missing your gig.
Dillinja's diagnosis of the scene being dead rings true for any producer or DJ except those in reggae. Jamaican selectors may still cut "specials" which reference a rival's name, or perhaps they cut a dubplate after persuading a legendary singer to mention their own soundsystem at the start of an anthem for killer prestige in a sound clash. But where the lathes once produced a week-long torrent of innovative music, now their output is just a revered and treasured trickle of reggae re-rubs. The jungle, drum & bass and garage producers are no longer found here anymore.
Dillinja remains exasperated by the loss of dubplate culture to digital: "I severely miss the benefits of holding back music. Our best music was held on these metal discs. You paid to get them made and no one could copy them." The producer shakes his head, then continues, "You'd only give copies to certain DJs that were on the right level. It'd make people want it more! These days music isn't worth anything."
Lemon D chips in with a point of his finger: "It was a bit like gardening: you plant a seed over here by giving a DJ a dubplate, he'd go and play it out, and then a few months later it'd be growing its own little scene over in this corner." Anthems would evolve over a few months across a succession of dubplates, each tested out all weekend, then refined for the next cut. It's the same way football teams develop training ground set-plays in which a complex strategy is enacted dozens of times before it's unleashed in a public tournament. Once the finished vinyl pressing was sent to shops, dance floor dynamite was normally guaranteed.
Dillinja – The Angels Fell
Lemon D remembers the rich era of the mid-'90s when jungle was huge and Goldie's label was king: "Metalheadz (the label) was right time, right place, right sound. You'd go down to Music House (a popular Jamaican-inspired cutting studio in London), and it was a little social club where people would experiment and cut dubplates for each other. It would define where the music would go in the next couple of months. You'd still be there at 9 PM clinging on to get a dubplate off someone even if you thought you might be missing your gig. You can't get that now."
At cutting studios like Music House or Tubbys, these plates would cost anything from £25 to £45 depending on whether they were 7-, 10- or 12-inches. Bigger DJs like Hype – if he was particularly busy – wouldn't have all day to queue at the more social cutting studios, so he'd spend anywhere from £50 to £90 at the more upmarket Heathmans or Metropolis.
"It's amazing looking back how much I must have spent," muses DJ Hype. "You really had to choose carefully. It's what we called the 'shit filter.' Now this 'shit filter' has gone. If you had to pay £35 to upload just one song to Soundcloud, then the quality of music would be a lot better. Now anything can exist. And if you went to Music House to cut a DAT of music that was THAT shit, then we'd all be telling you off for even cutting it! It would never get to the dance floor."
DJ Hype – You Must Think First
Music now drowns us daily. We are completely surrounded. In the age of YouTube it's impossible to imagine structuring your entire weekend around going out to hear just one or two records. David Rodigan, a man who shared many afternoons cutting dubs alongside Hype explains: "These were customised recordings that only you could play. When you put it on the turntable and put the needle to the record, that was yours, by definition. It was a way of you publicly saying, 'These little babies are mine. And they can only be heard when you come and listen to me.'"
Cutting houses naturally became crucial industry watering holes. They existed alongside record shops like Soho's Black Market or barber shops like Fish where the inner circle of the exploding jungle and drum & bass and – later – UK garage scenes would meet to discuss their nocturnal work. On a Thursday and Friday, all the different species of DJ would descend to cut dubs, socialise, reaffirm their place in the community, network for the latest tunes… and occasionally even fight.
If you had to pay £35 to upload just one song to Soundcloud, then the quality of music would be a lot better.
"Music House was a hierarchy," affirms Hype, "Even if you dropped off a DAT to be cut on the Monday, if you turned up on Friday it would still be sitting in a pile waiting, so you had to be there to get it done. There was a little waiting room there, and people like myself and all the regulars would go in pretty bullish and make it happen. Newcomers would get put in the waiting room and it was like, 'Just sit through there and we'll call you when it's your turn!'"
But even the big fish like Hype would get nibbled by bigger fish. "I got that with (DJ Jah) Shaka. I'd turn up and need to cut a few dubs but Shaka's just arrived and he needs to do 20 and I'm like, 'Jesus! I've got to go!' Now, I would never try to NOT have Shaka trump me. But it's like Bob Marley turning up and you having a moan at him, isn't it? You just need to step aside and let him get on with it. Although the reggae boys were there long before us, we all fitted in with a hierarchy. They aren't going to get pushed about. When jungle got massive it was about 80% jungle producers and 20% reggae each week. But it depended who was over from Jamaica."
Hype's memory underscores how multicultural the cutting house was. "Back then you'd never get a quiet white guy from Reading getting matey with a dread from Jamaica. And you know what? You realized that everyone is not really that different. You might speak different or look different, but you are all on the same page."
Jah Shaka – Radio Session Kiss FM 1994
Many relationships and collaborations were borne from standing next to like-minded peers. Hype's work with J Majik was a direct result of loafing about for their turn at the lathe. However with such a strong queue culture of lively characters, things often got spicy. "I used to describe it as a 'schoolboy playground,'" explains Hype. "We'd all be waiting in this alley in a queue, and whilst we're all into the same music we are all rivals really. I'm a DJ: you're a DJ. Sometimes it would get quite divided. I'd always get into trouble because I'm a big gob. Before I'd go in, I'd say to myself: 'Right! You are going to go there, sit quite, cut your dubs, don't get wrapped up in any bollocks' … but you can guess what always happened."
The chaos and proximity of ears and egos also formed an organic and honourable police force against copying, as Lemon D elaborates: "You didn't have plagiarism going on. You could cut almost anything musically and it was accepted in that community as the future, and everyone respected that. Back then you could differentiate an artist's work. You'd be inspired by what you heard there but you'd never steal it like how people do online now. It's hard to develop a signature sound when everyone has the same tunes. Now everyone has every big tune the day it comes out."
Dillinja & Lemon D – Valve Sound System
The culture of cutting and sharing dubs was an addictive and closed network. So it wasn't long before Dillinja and Lemon D decided to do the unthinkable: to get their own lathe. It was a move that – in hindsight – dragged them through a very long and expensive technical journey. "We got the lathe just around the time when we shouldn't have gotten the lathe!" laughs Lemon D with nostalgic despair.
The Neumann VMS-70 cost them £20,000 second hand. It was old and riddled with a few mind-boggling issues. Their age meant that many parts were discontinued. (In fact, Metropolis Studios set up a secret foundation whose sole purpose was to gather together elusive parts and materials to preserve their service for an inner circle, much like how Polaroid film was once shepherded around close-knit photographer circles.)
As Dillinja continues their fable, it was clear that the pair had gone in over their heads: "We wanted one for years but when we FINALLY got it then it was just a nightmare, it was all set up wrong. It came in and just ruined everything. Towards the end we really grasped it, but then it was too late." Nonetheless, for a brief moment, Valve Recordings had a dubplate lathe, a great DJ roster and a massive 96k soundsystem custom built for D&B shows.
We wanted a lathe for years but when we FINALLY got it then it was just a nightmare… Towards the end we really grasped it, but then it was too late.
Such was the demand for dubplates, and such was their reputation as great producers, that they soon had a very stressful situation on their hands. Here, the pair seem overcome by history as they excitedly remember the joyous pain of their lathe. Lemon D is gesticulating about sliding pernickety circuit boards in and out of dusty slots, while Dillinja rants about broken needles and the depth of a cut. They both still seem mildly terrified of the complex machine they sold a decade ago.
"The head blowing up was bad! That cost us £3,000 once," exhales Lemon D 'Then you'd get some dodgy acetates, with bubbles in them. Dubplates are reject plates used for final mastering, so they had imperfections. If you didn't spot them, these pimples would break the needles, which were £40 new. You'd spend so much money just making mistakes. The circuit boards sometimes would get funny. These boards would be dry. Remember they are six decades old, so if it was cold it just wouldn't work!"
Lemon D sits back in his chair: "You'd book someone in, and you'd be there pressing the button repeatedly and the machine is like: 'Nah, I'm not going to work today,' then the next person would turn up. Still nothing. Or you had people trying to talk to you and you really had to concentrate to watch the gas. You had to have helium to cool the needle and someone like DJ Hype would be having a full blown conversation with you. This would cause you to make mistakes. So what should have been a £200 session costs you £400, and you've made no money. Occasionally you'd blow the head. That cost £8,000 by itself, even when it was broken! There's only a handful of people in the world that can still fix them, so you'd just send it off to America and just hope the guy was legit."
It didn't stop there either: Suddenly Valve required artists with a bit of bedside manner. "Some producers would put in too much top end, or their mix downs were BAD," cringes Dillinja. "Then you as a producer had to tell another producer that their work was a bit dodgy! They didn't like that."
In 2014 the baking hot efficiency of the Internet and its multitude of streaming sites has evaporated any need to visit the cutting house oasis. It's a redundant, slow moving and expensive museum for anyone aside from the most calculating of reggae soundmen. Looking back, though, it took dubplate culture a bizarrely long time to die. Hype, for one, has adapted effortlessly. When we meet the 45-year-old at Kiss FM he is smashing out his radio show using all sorts of modern technology. But he remains wistful. "Dubplates were CRUCIAL to my development until the digital age. That was the death of that marketplace. I held on till 2010. But if you were a stranger who pulled up outside Music House when jungle was at its peak, in the mid to late '90s, you'd learn something. You'd see ten BMWs and Mercedes all parked up. And I knew all of those guys when they had nothing."
As Hype lets me out of his equally plush car 20 years later, the veteran DJ, label owner and producer reflects on that time period one last time: "Back then it was a smaller scene. It WAS special. I didn't go there thinking, 'I'm special,' but when I look back, I suppose we were. We all came from nothing. We'd all learnt that and we'd built up a style of music and culture and being parked outside Music House showed that we were doing good, that we had made good of our lives. I do miss that reassurance."
https://web.archive.org/web/20150716172832/http://www.bonafidemag.com/dreams-rendered-metal-dubplate-culture/
Dreams rendered in metal: A look into dubplate culture – Bonafide Magazine
Dubplates are an essential part of the culture and history of soundsystem music from reggae to jungle to grime and dubstep. Though it has to be said that the same culture also represents some of the worst traits of specialist dance music and soundsystem culture: retrograde fetishism, pedantic one-upmanship, and downright musical snobbery.
For the uninitiated, a dubplate (or acetate) is a one-off record, pressed not on vinyl, but on lacquered aluminum. It is designed for DJs to road-test tracks on club systems, gauge dancefloor reaction and then tweak accordingly before a commercial release. Tracks are pressed, one on each side (and typically on a 10 inch plate) on to a metal disk, and sound beautifully bassy and clear, before wearing out after about 50 plays. Each dubplate represents an exclusive, as well as considerable financial investment (each plate typically costs £30-£50).
Dubplates sound good, they even smell good (everyone who has ever used a dubplate can attest to their unique smell), and give the DJ a secret weapon unknown to the rest of the dancefloor community. If owning a standard vinyl pressing feels like possessing the first edition of a novel, then having a tune on dubplate is like owning the author's original handwritten manuscript, midnight candlewax spillages on the pages and all. In the days before CDRs, mp3s and SoundCloud, dubplates had a more practical application: they provided the most effective (and pretty much only) way for DJs and producers to share ideas, garner hype for to-be-released dancefloor tools and provide DJs with unique calling cards.
If owning a standard vinyl pressing feels like possessing the first edition of a novel, then having a tune on dubplate is like owning the author's original handwritten manuscript, midnight candlewax spillages on the pages and all.
Dubplates always carried a talismanic significance. The exclusivity of access and the high possibility that the tracks on dubplates would never be commercially released, gave them almost mystical significance to reggae, jungle and dubstep heads alike. Even the fact that dubplates typically wear down to crackles after around 50 plays lent each dubplate the potential to be considered a historical artefact that would disappear into legend. With this transient, mystical status, dubplates cemented the reputation of certain DJs, but also enabled them to pull the ladder up after them. The fact that only a chosen elect with a scene would have first dibs on the dubs of the most illustrious producers, helped to cement leading DJs' stature in that scene, and effectively block out newcomers.
The music scenes that carried the dubplate torch were the antecedents on Jamaican soundsystem culture, wherever first-hand or second-hand. House and techno had no such dubplate culture: to a large degree, this is probably down to the more international desperation of house and techno, compared to reggae, jungle and dubstep, which were more geographically concentrated, and had more of a tightly-knit cognoscenti.
Competition provided a further catalyst for dubplate culture, with rival Jamaican soundsystems out-doing each in having first refusal on the latest pre-releases, ensuring that the only way to hear them would be to go to actual dance, and allowing public airing of tracks outside of a standard record label release schedule. They also play a valuable role in establishing not just the producers' profile, but also that of the DJ playing them, as DJ Rap noted: 'If you're a DJ, and I'm a DJ, you can go to a record shop, you can buy exactly what I can buy, so how are we going to be different? Now, if you can get certain dubplates, and I can get certain dubplates, that's a chance for me to prove my style against yours.'
Of course, this is hardly done on a level playing field. You either have access to dubplates, or you don't. And in smaller scenes where there is less proliferation of releases, if is often a matter of access, rather than taste, or the ability to dig, that raises the DJ's profile. House and techno DJs, who can dig through a seemingly never-ending catalogue of releases from the late 80's forward, can, with enough taste and dedication, dig amongst available releases and find enough unique records to cement their own identity as a DJ. In a smaller, geographically concentrated scene, this is less feasible. And where there is less opportunity for digging, dubplate culture often serves to fill the gap.
Dubplate culture had its detractors: prominent jungle/dnb labels such as Reinforced Records and Moving Shadow tended not to participate in the culture of tracks floating around on dubplates for month before release. If a tune had any traction, it would not linger tantalisingly on dubplate, it would simply be released for more public consumption. Many a producer was cheated out of a tune which in the heydays of jungle/dubstep would have sold several thousand copies, but were denied by the inertia or the unwillingness to release the record commercially. It also warps the continuity and development of music in a particular scene. Tunes may be floating around for 18 months on dubplate before being released (or in the case of dubstep stalwart Loefah, over ten years, with Woman triggering a Black Friday stampede at specialist vinyl joints when it was finally released after ten years on dubplate.)
This prevarication may not just cause the producer to lose out on record sales, as the dance floor potential of a tune may have been exhausted by the time a tune hits the shops, but affect the development of the music. People who may have been inspired by a tune available in the general marketplace and had used it as an inspiration to further their own productions and potentially the development of the music as a whole, are less likely to do it if only two DJs have such a tune on dubplate.
Dubplates, as well as vinyl itself, does still carry value as what DJ Hype calls a 'shit filter.' The cost and the effort in producing and playing them ensure that they are only used if considered fully and judged to be appropriate. This could be argued that this made scenes more stale and DJs less risk-adverse and flexible. Richie Hawtin, an early adopter of Traktor noted in an interview that using Traktor allowed him to play, 'material which may not be ready to be played by itself, but could be a perfect transition, or a perfect bassline to someone else's hi-hats.' However, this just creates the likelihood of random elements being tossed into the mix in the off-chance that they will work, rather than presenting beautifully crafted tracks to an audience which has not heard them before.
Dubplate culture also provides a social outlet. The lot of an electronic music producer/DJ is often a lonely one; Beatport, Discogs and Boiler Room effectively allow people to participate in the culture without actually meeting a single human being. Dubplates provide a further social experience, and ensures that someone with a manufacturing skill gets paid. They can cement important professional relationships between producers and DJs, and the gifting of a dubplate is a sign of great musical, (as well as personal) esteem.
The gifting of a dubplate is a sign of great musical, (as well as personal) esteem.
And yes, there are still places to get your dubplates cut, especially for Londoners. Music House, with its cut-while-you-wait service, operates out of a lock-up on a Tottenham estate, having cut plates from luminaries from Jah Shaka to Goldie within its hallowed and graffitied walls. Transition Studios, down in comparatively leafy Forest Hill, was the cutting house of choice for the dubstep vanguard (Skream, DMZ). Dub Studios down in Bristol still knock out dubplates for local dub reggae crews such as Ishan Sound. There are still enough people who think dubplates look, smell good and sound wicked. They are expensive to press, hard to maintain, and have been trumped in must cases, first by CD, and then by digital files, but still preserver for the those bowled over by their sheer quality, as well as the feeling of continuing a musical tradition.
At best, dubplates are dreams rendered in metal, rather than commercial expediency pressed onto wax. They are not hopeless tools uploaded onto SoundCloud by a producer who is merely throwing musical shit at the wall just to see if any of it sticks. At worst, these days, dubplates can be viewed pretentious, prohibitively expensive exercises in snobbish subcultural one-upmanship. Evidently, pressing dubplates represents a luxury these days, and is not an option for every DJ or producer who may be restricted by available technology, budget and geography.
Nowadays, the dubplate feels like the leather hardback or the gold-framed easel, a previously everyday, yet expensive format superseded by something cheaper and more convenient, but not necessarily better, and certainly less meaningful. And while it is true that the medium is not the message, the choice of medium serves as a good filter for those who have something to say musically, rather than those who are just making conversation.
Words: Alex Caldwell
https://www.clashmusic.com/features/nuff-wheel-ups-exploring-dubplate-culture/
Nuff Wheel Ups: Exploring Dubplate Culture
"Pull up that – what is that called? What is that called, Tubs? It's just a black thing. It's a dub and there's nothing [on it]."
That was Wiley in 2006, riding a set with Newham Generals DJ Tubby. The tune in question, as it happens, was a beat by Mr. Keaz – who would go on to be best known by his other alias: Skream.
Until it was unearthed and uploaded by the dubstep originator around four years ago (and six after it was given the wheel-up treatment by Tubby), the recording of that radio set was one of the only places you could hear the tune.
The "black thing" that Wiley refers to is what's known as a dubplate – or "dub" in the vernacular – and this little radio clip is a potted version of how dubplate culture works.
"In a physical sense, you can look at [dubplates] as a sort of prototype of a product," says Henry Bainbridge, who founded Bristol's Dub Studio in 2003. "The set up costs for a vinyl pressing are a few hundred quid, and results can be quite unexpected, so it's a good idea to run off a dub to see what the finished product will be like."
Jason Goz, whose Transition Mastering Studio (like Bainbridge's) has been servicing DJs and producers within the jungle, garage, grime and dubstep scenes for years, elaborates: "Because a master lacquer has to be microscopically flawless, any discs that do not pass the strict QC controls have a second hole drilled in them so as to stop them from being used as a master and are then sold off at a discount price as a dubplate."
That's not to say that they can't be used for playback though, and in fact it's arguably the culture that has grown up around their use by DJs that has most contributed to the fascination around the practice of cutting dubplates.
"As a concept, a dub is just an exclusive track (regardless of the format), that's not yet in general circulation," says Bainbridge. This sense of exclusivity forms the real basis of dubplate culture.
"Dubplate culture originated from reggae soundsystems in the '70s," explains Goz, "kudos was given to soundsystems who had special versions of new and previously unreleased songs, sometimes with the system's name sung by the original artist as an intro to the 'version.'"
– – –
Many soundsystems pride themselves on the number of exclusive cuts they have…
– – –
In the same way that bands will typically road test new material to live audiences when on tour, DJs using dubplates were able to bring a sense of exclusivity and individuality to each performance at a dance. The fact that a typical acetate dubplate will only survive around fifty plays furthers this sense of exclusivity.
"Many soundsystems pride themselves on the number of exclusive cuts they have," says Bainbridge, "and they use them to compete with other soundsystems, either informally through their dances or more formally in competitions known as sound clashes." With the outcome of sound clashes typically based on crowd reaction, being able to elicit a wild response from the participating audience is key.
A pretty simple way to achieve this is to enrol the element of surprise by playing a special version of a recognisable track – "re-workings of existing tracks for specific soundsystems to use," according to Bainbridge – or something entirely new that is bound to move the room.
"There's a bit of mystery to it all, which I think is appealing to people," says Kahn, a Bristol-based DJ and producer whose music – spanning dancehall, dub reggae, grime and dubstep – is firmly rooted in soundsystem culture. "One of the best things I find in a dance is when you hear something you know isn't released and only the people in the room will be experiencing. It's exciting."
Like so many innovations, dubplate culture and the excitement and fascination that surrounds it was largely born out of necessity. "From a purely physical perspective, it's hard to see how sound system culture could have ever arisen without the ability to cut dubs," says Bainbridge. "For many decades it was the only way to get material fresher than the commercially-released fodder out from the studio and into the air in a timely manner."
(Bainbridge even goes as far as to argue that dubplate culture is at least partly responsible for the existence of dance music as a whole, his argument being that "the fact that dubs have two sides means that instrumental cuts of tracks became popular, arguably enabling the creation of dub [reggae], MCing [over instrumentals] and, later, dance music.)
There's a sense of romance associated with the format too, and the physicality of it – which in turn can enhance its sense of exclusivity.
Bainbridge explains: "You can hold a dub up in the air, knowing that the sole purpose of this unique object is to contain your music in its grooves. Once it's cut, it's cut. It cannot be changed or edited, or reused. It gives a sense of finality and closure that a digital bounce never can – and just before you release that track into the public domain, for a few precious moments you know that music is yours, and yours alone."
But as time and technology have progressed, dubplate culture has moved into the digital age too: from the physical to the intangible – from the actual to the conceptual, if you will. And the extent to which that romantic affiliation can cure a bad back or a hefty airport luggage fee induced by a stuffed record back is easily brought into question.
"Things evolve," says Youngsta, a pioneer of the dubstep sound whose switch away from vinyl and acetate dubplates came as a surprise and caused some consternation among fans. "At the time when you think something really is the one for you," he explains, "you would never assume or imagine that there's another, better format. And then the future comes, and it's like 'wow, fuck.'"
– – –
And then the future comes, and it's like 'wow, fuck.'
– – –
CDs, Serato, USB keys: these are the mainstay DJ formats in 2016. The debate over preference often revolves around factors of sound quality and convenience, with the latter arguably being the more influential when it comes to opting for the digital side of life.
The convenience is undeniable, not only within the context of dubplate culture and getting music from the studio to the dancefloor as quickly as possible but also the nuts and bolts of the equipment used to play out in clubs.
"I didn't want to give up [on acetate dubplates], but there was no need for me to cut anymore," says Youngsta. "There were very, very few places that were looking after their analogue [equipment] because they were embracing the new technology and everyone was switching to digital."
"When you're travelling across the world with a big bag of dubs, to get there and play them and it sounds like shit because the needles are jumping everywhere or you're getting mad bass feedback back up through the needles because the decks haven't been set up properly," he continues, "it ruined it for me."
To Kahn, though, the romantic appeal remains – despite having to lug a heavy record box around. "There is something special about the whole process and physicality of building the tunes, getting one-off records made with the music on and taking them sometimes half way across the world to play for people," he tells us, "It makes the whole act of DJing more enjoyable for me."
Sound quality, on the other hand, is a trickier issue, and physical format purists are well known for espousing the perceived superior quality of analogue. Much of this is to do with the fact that, for a tune to be pressed to dubplate it requires the attention of a professional mastering engineer.
"A lot of music nowadays isn't mastered properly," says V.I.V.E.K., a dubstep producer who's been cutting dubplates regularly since 2008 and whose SYSTEM label and clubnight is staunchly pro-vinyl. "[People] just bang a limiter on the master and make it loud and think it's good to go," he explains, "with dubs the track is properly mastered by an engineer. There's a massive difference in quality without a doubt."
Goz, of Transition, agrees: "I like to think of it as quality control, meaning that someone who is not [directly] connected to the track being cut has actually tweaked the cut to make it sound right."
It's a fair point. However, just as technology has evolved so too has the producer's craft and Youngsta recalls moments at which the level of skill employed by producers sending him music began to negate the role of the mastering engineer.
"The engineering of [the music], the mixdowns – just the whole sound was a lot better, and it was almost like the tunes needed less 'help,'" he explains, "less attention, less things to be altered or adjusted slightly. So the cutter had to do less and less work."
When a single dubplate with a limited lifespan could be setting you back thirty or forty quid, how much you're getting for your money can be a consideration worth making. "I was taking tunes to Beau [Thomas, of Ten Seven Eight Mastering] and he was saying to me 'they're perfect, there's nothing I can do to this, it's perfect.'"
– – –
You do often find yourself in the minority if you're playing vinyl and dubplates out in clubs nowadays…
– – –
The effect of these various shifts on the culture associated with cutting and playing dubplates is a difficult one to pinpoint.
"You do often find yourself in the minority if you're playing vinyl and dubplates out in clubs nowadays," says Kahn, "but I think the actual culture of it hasn't gone away and I'm always meeting younger people starting out who are interested in it."
Bainbridge agrees: "The idea behind a dubplate has remained the same for decades. Its physical form may change over time, but the essence remains," he says, "essentially a dubplate is a way to differentiate between different soundsystems and DJs."
In some ways, the democratisation of DJing – via technology – has made dubplate culture all the more important, and prevalent. With more people having access to the tools needed to hone their DJing craft, selection becomes a defining factor in differentiating between them. Having a stack of unreleased or exclusive tunes can give a decent boost to your capital as a DJ.
And to some, having these tunes cut to acetate is a sign of dedication to that craft. "The best comment I've heard, from DJ Hype if I remember correctly," says Goz, "is that dubplates are a filter: if you're going to spend money to get some tracks cut then you will make sure that they are as good as can be."
Youngsta, however, remains slightly cynical: "I think a lot of people are starting to do it now because it's a bit of a cool thing – it's a bit Shoreditch, it's a bit trendy," he says, "you see people cashing in on it, this renaissance, but it never left dub or reggae: them man are still doing it, very few went to CD."
Trendy or not, there's plenty to be said for the apparent good health of the physical music market – particularly when it comes to vinyl.
Last year the Official Charts Company launched two new charts dedicated to vinyl sales, and revenues from vinyl sales topped those recorded for free streaming services for the first time. (Though it's worth noting that paid-for streaming outstrips vinyl earnings by some margin).
It's even been suggested that streaming has helped open up new sales opportunities for the vinyl market; an ICM poll from earlier this year stated that half of consumers used online streaming to check a release out before purchasing a physical copy.
Of course these figures can be picked over until the end of time, with credible arguments being made for the skewing of sales towards expensive reissues of classic records and the kind of impulse, one-off purchases made in the aisles of your local Tesco. But, it would appear, the value of owning physical, tangible objects in an increasingly digital world is one with real staying power.
– – –
In the future, who knows?
– – –
"In the future, who knows?" says V.I.V.E.K., "vinyl is selling well, which is great and long may it continue. The purists will stay purists and hopefully the format grows from strength to strength."
It seems, however, that despite the various fluctuations affecting the music industry, dubplate culture is holding steadfast.
"I don't really think the Internet has made such a great difference when it comes to dubplates, because the sharing is quite closely monitored anyway and it's easy to tell who did the dirty," says Bainbridge, of Dub Studio, "some tracks are even watermarked. But once a track has been released, the control goes completely out of the window. So despite the advances in technology, its really only the general public's consumption of music that has changed."
This increasingly insatiable demand for new releases has arguably played a part in shortening the lifespan of tunes as unreleased dubplates, since the ease with which people can set up record labels in the digital age means that new recordings are snapped up and locked down more quickly. The days of the legendary dubplate – Bainbridge references 'Kunta Kinte,' a tune that existed as a sought-after dub for nearly three decades before being released – may be coming to an end.
Perhaps most telling, though, is Goz' admission that "he stopped trying to predict this business many years ago." In truly innovative tradition, if there's a demand for the unheard then someone will be there to provide it.
Producers are increasingly opting to develop live shows in which they experiment with stems and effects, pulling together new compositions live on stage using studio equipment – in a way not dissimilar, funnily enough, to the producer-engineers of the dub tradition.
"It's a win-win situation really," says Bainbridge, "[performers] can guarantee their shows will be completely unique, even though some of the elements will be recognisable to the audience."
Youngsta puts it similarly: "An exclusive's an exclusive. Exclusivity and the music are what will never change for the DJs, because it's about selection more than ever in this day and age."
After all, concurs Bainbridge, "dubs really are the be-all and end-all of soundsystem culture." And if weekly packed out events up and down the country are anything to go by – never mind the likes of Notting Hill Carnival which draw the world's ears and eyeballs – then we can rest assured that soundsystem culture is still alive and well.
Words: Will Pritchard (@HedMuk)