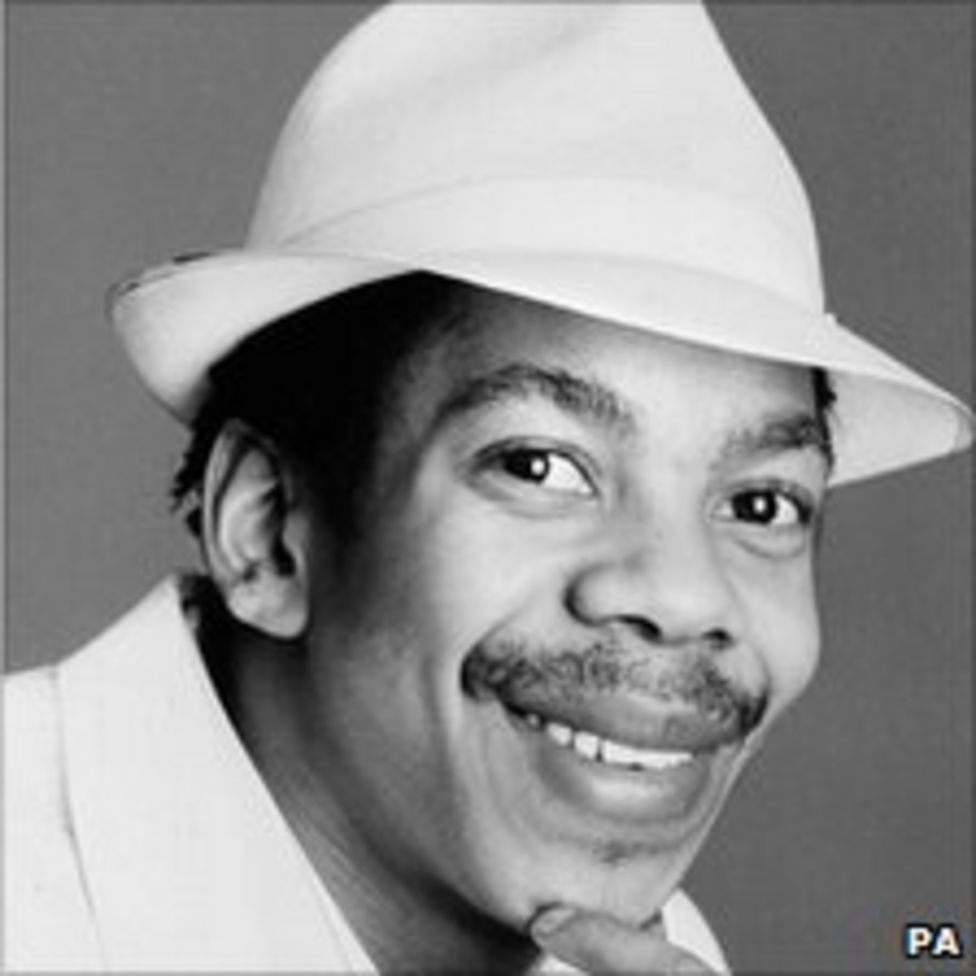 Interview with Smiley Culture
David Victor Emmanuel (10 February 1963 – 15 March 2011), better known as Smiley Culture, was a British reggae singer and DJ known for his "fast chat" style. During a relatively brief period of fame and success, he produced two of the most critically acclaimed reggae singles of the 1980s.[He died on 15 March 2011, aged 48, during a police raid on his home. An inquest found that his death was a suicide.
Emmanuel was raised in Stockwell, south London, the son of a Jamaican father and Guyanese mother. He was educated at Tulse Hill School. His "Smiley" nickname was gained due to his method of chatting up girls at school – he would ask them for a smile. Prior to his recording career he worked as a DJ with many of London's reggae sound systems, most often with the Saxon Studio International system, where he met and worked with a number of other reggae artists, including Maxi Priest, Papa Levi and Tippa Irie.
Signed to the London-based reggae record label Fashion Records, his first single "Cockney Translation" (1984) was a Jamaican's guide to the East End dialect: "Cockneys have names like Terry, Arfur and Del Boy/We have names like Winston, Lloyd and Leroy". The song mixed cockney dialect with London's version of Jamaican patois, translating between the two. Simon Reynolds has often cited this song in his writings, arguing that it presaged the creation of a new hybrid accent in which white East Londoners would adopt many terms of black origin. The song's lyric was later used in schools as an example of how immigration has affected the English language. Smiley Culture popularised the "fast chat" style of deejaying that had originated with Jamaican deejays such as Ranking Joe, and was developed further by British toasters, particularly those on the Saxon sound system such as Peter King.
Emmanuel had chart success with his next single, "Police Officer", released towards the end of 1984. This was the supposedly autobiographical tale of how Emmanuel was arrested for the possession of cannabis, but then let off in return for an autograph when the policeman recognised him as a famous reggae artist.[10] In spite of the subject matter – and possibly because mid-1980s radio station bosses in the UK did not understand the terms "ganja" and "sinsemilla" – the single was a Top 20 hit, selling 160,000 copies, and earned Emmanuel two appearances on BBC's flagship music programme, Top of the Pops.The record, although humorous, did have a serious aspect, in that it highlighted the way black people are unfairly treated by the police. He recorded a session for Janice Long's BBC Radio 1 show in December 1984,and was featured on the covers of Echoes, Record Mirror, and the NME in early 1985. The success of "Police Officer" prompted a re-release of "Cockney Translation". It picked up considerable airplay on BBC Radio One and sold over 40,000 copies in total, but only reached the lower end of the UK Singles Chart His success led to an appearance at the Reggae Sunsplash festival in Jamaica in 1985.
After this he signed to major label Polydor, but his work for them – including the album Tongue in Cheek, and the accompanying single "Schooltime Chronicle" – did not replicate the chart success of "Police Officer". He also hosted the Channel 4 television show Club Mix in 1986 and 1987.
In 1986, Emmanuel made a cameo appearance in the film Absolute Beginners. He also featured in a television advertising campaign for online accounts by NatWest in 1986.
Culture has been identified as a major influence by later black British musicians such as DJ Luck and MC Neat, and Roots Manuva, the latter describing him as a "Britrap pioneer"."Cockney Translation" was one of the choices of novelist and poet Michael Rosen when he appeared on BBC Radio 4's Desert Island Discs.

In 2010, Emmanuel told The Guardian that after his career in music he began investing in diamond mining, and by 2010 had gold and diamond mine concessions in several countries including Ghana, Uganda, Liberia, Kenya, and the Congo.
Arrest
After being arrested in July 2010, he was charged with conspiracy to supply cocaine, and on 28 September he appeared at Croydon Magistrates' Court in London. His trial was due to begin on 21 March 2011.
On 15 March 2011, Emmanuel died from a self-inflicted stab wound,while the police were searching his house on Hillbury Road Warlingham, Surrey. His death came an hour and a half after officers arrived with a search warrant[relating to the import of Class A drugs into the UK. A post-mortem examination revealed that he had died from a single stab wound to the heart.[24] He is survived by his mother, son, daughter, sister and three brothers.
His death was investigated by the Independent Police Complaints Commission. In their final report – which at the request of the coroner was neither made public nor made available to Emmanuel's family – the IPCC concluded that there was no evidence justifying the pressing of criminal charges against any of the four officers present at the house during the raid. In the IPCC statement following the inquest – which returned a verdict of suicide – it was stated that there was neither criminal conduct by officers, nor individual failings by officers that might amount to misconduct.[Nonetheless, the report also pointed out flaws in the police raid and called on the Metropolitan Police Service to improve the planning and execution of their drug seizures.
However, Emmanuel's family raised concerns about the investigation, claiming that the IPCC "had let [them] down" and that many "unanswered questions" remained. The conditions surrounding his death and the subsequent investigation were also questioned by members of the general public, his death often being considered in the context of police brutality and other black people dying in police custody.A study into the causes and consequences of the 2011 United Kingdom riots, led by the London School of Economics in collaboration with the British newspaper The Guardian, identified Emmanuel's death, perceived by some as a prominent case of police abuse, as a contributing factor to the riots.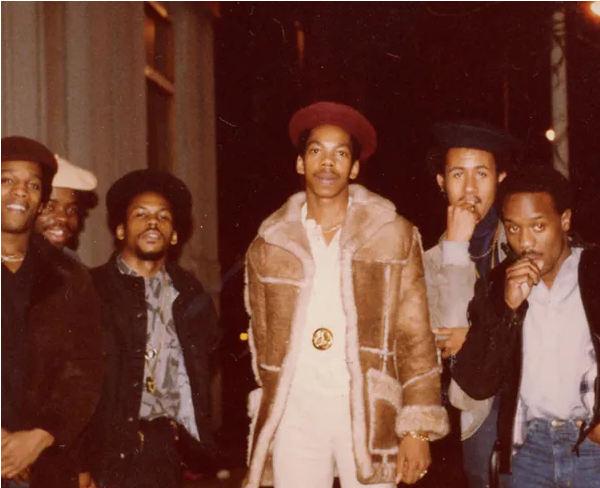 https://www.channel4.com/news/police-failed-miserably-dead-reggae-star-smiley-culture
16 Apr 2011
Police 'failed miserably' dead reggae star Smiley Culture
Hundreds of protesters have marched through London calling for a public inquiry into the death of reggae star Smiley Culture, as his nephew tells Channel 4 News the police "failed miserably".
A crowd of around 600 people marched to New Scotland Yard to call for a public inquiry into Smiley Culture's death.
The reggae singer, whose real name was David Emmanuel, died of a single stab wound through the heart after four Metropolitan Police officers executed a search warrant at his home in Surrey on 15 March.
His family has been told he stabbed himself while making a cup of tea despite the presence of officers in his home. Smiley Culture's family responded to the police explanation of his death, calling it "bizarre".
Smiley Culture's nephew, Merlin Emmanuel, said the singer's funeral had been held on Friday.
Speaking to Channel 4 News he said: "(The) facts are Smiley died whilst under their custody, they had a duty of care to protect my uncle. They failed miserably. As a consequence you would expect at least a letter of condolence from the police force."
What I do know… is that Smiley would still be alive had they not gone and executed that warrant at his house.
He added: What I do know beyond reasonable doubt is that Smiley would still be alive had they not gone and executed that warrant at his house. I have my ideas as to what happened but of course its speculative 'cause I wasn't there.
"Let's look at the evidence, dig deep and see what we find. It beggars belief that they let someone go into the kitchen where there are utensils, sharp utensils, hot water and whatever else maybe in the kitchen to make a cup of tea. I've never heard of anyone whose house has been raided, who is being held as a suspect, afforded these kind of liberties. It beggars belief, it's hard to believe and of course I can speak for the family and the rest of the community, we don't believe it."
The police watchdog the IPCC is investigating the case.
The IPCC's Mike Franklin told Channel 4 News: "If you put yourself in their position, people are clearly going to be very concerned about what happened, a terrible incident for friends and family of Smiley Culture. Our commitment is to make sure there is an independent investigation, make sure the family are told about the facts as we uncover them and make sure the findings of that investigation are made public, and that's what I intend to do.
My intention is that we will get to the truth… do not rush to judgement.
Mike Franklin, IPCC
"I know what it feels like to be in those situations where communities are angry suspicious and upset and I've always been of the view that the community should feel free to express their feelings. It doesn't change anything in as far as the investigation is concerned.
"My intention is that we will get to the truth and I have already asked that people give us the opportunity to do the investigation thoroughly, which is my intention and do not rush to judgement."
Protesters marched from Wandsworth Road to Parliament Square earlier before holding a rally outside New Scotland Yard.
They chanted "No Justice, No Peace", played reggae music and carried placards reading "No more deaths in police custody" and "Who killed Smiley Culture?". Police said it was a "noisy but peaceful" protest.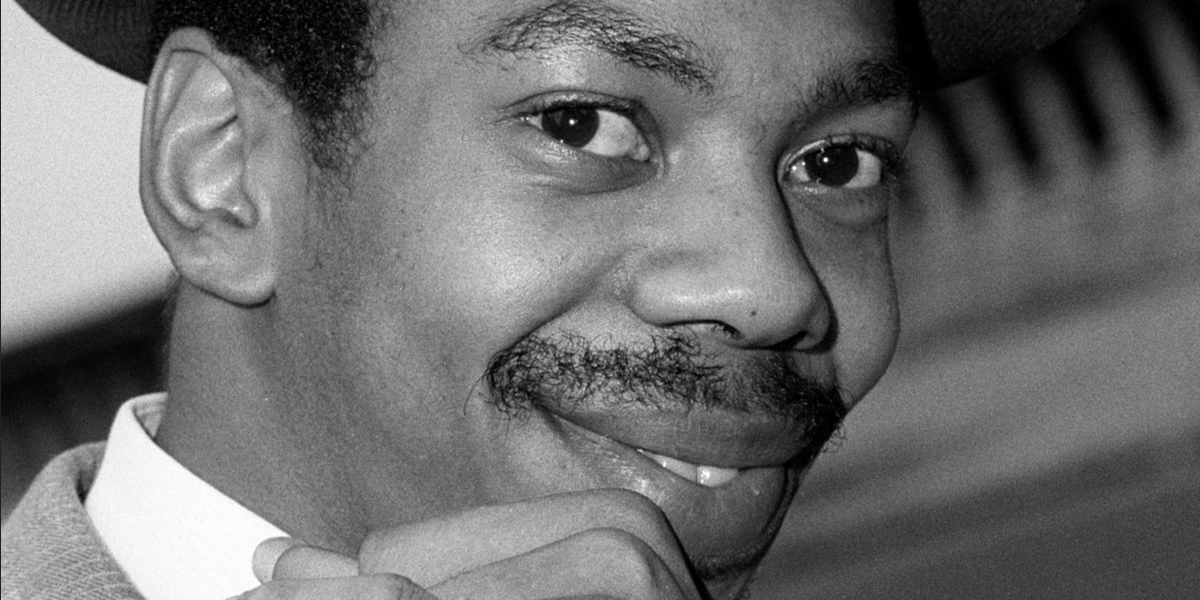 https://www.uncarved.org/blog/2011/03/smiley-culture-press-conference/
A press conference was called today by the family of the late David Emmanuel aka Smiley Culture.
The event took place at the Karibu Education Centre in Brixton. You can see the whole thing on ustream. What follows are my impressions from having attended.
The room was packed – I estimate that there were at least 200 people present, plus at least that again watching the live online stream.
The audience included a number of UK reggae stalwarts such as Tippa Irie, Papa Levi and Ricky Ranking.
The speakers included a number of members of David Emmanuel's family and friends including his nephew Merlin, his old sparring partner Asher Senator and Commander B (Vibes FM). The family had asked Lee Jasper to chair the meeting.
Jasper commenced by saying that the family were still in shock at David's death and so may not answer questions. Merlin Emmanuel then read out an eloquent and passionate prepared statement (which should appear online in full shortly). He outlined the purposes of the meeting as:
1) To express sorrow and anger about David Emmanuel's death
2) To thank people for the huge amount of support which they had shown
3) To appeal for unity and calm
He went on to say that there would be no Tinie Tempah or Chipmunk without Smiley Culture and that he was the first widely recognised British rapper. He hoped the press would remember David for his achievements, not for the unproven allegations against him – which he and the family felt had minimal evidence to back them up. Indeed, he was very clear that David was confident that he would be acquitted. He went on to point out that David was dealing in gold and diamonds internationally and was worth millions of pounds. "He had a lot to look forward to".
He revealed that David Emmanuel had died from a single stab wound whilst in police custody. The family has appointed its own independent pathologist and is calling for a public enquiry.
Lee Jasper then reaffirmed the need for a full investigation into David's death,"I've been a policing director for eight years and I've never heard a scenario like that was explained to for Smiley Culture's death. Even if you would accept it as true, it would still be bizarre. So given that there is very little trust in the police, it's no wonder that the vast majority of people who hear this tale are struck down by disbelief and anger."
Indeed, the police have yet to provide an official statement of what happened. Merlin then reminded those present that when members of the public are felt to have commit a crime, they are immediately arrested, separated from each other and made to make statements. This does not seem to occur with allegations of police crime.
David was described as being "calm" 25 minutes before his death (the last time a family member had seen him). When asked why the police had arrived he shrugged his shoulders and said he didn't know what was going on.
It was revealed that the knife had traveled all the way through his body.
Asher Senator responded to a question from the press about what Smiley Culture was like as a person. He responded warmly and humbly:
"Culture was original there was no-one like him. His confidence was extreme. He was very very clever. While we were thinking about five pounds, he was thinking about five million! Culture made it happen. Before we made a record, he already had a thousand pounds and nobody had a thousand pounds in Wandsworth Road those days."
"He made things happen all of the time. When we got our first royalty cheques he bought me a car – a Senator."
Various points were made throughout the meeting about the irregularities in the police's conduct:
• Wasn't it usual during a "drugs raid" for the police to be armed and for them to handcuff any suspects on arrival?
• Why was David allowed to go an make a cup of tea, thereby creating a container full of boiling water?
• Why weren't they able to administer first aid?
• Why haven't the police officers involved been suspended pending investigation?
Lee Jasper asked the press to stop quoting "anonymous police sources", which I assumed referred to the coverage in The Sun. A family member said "I don't know who they're writing about in the papers, because I don't recognise him".
There was a lot of scepticism in the room about the media and the police. Lots of phones and cameras were in view, suggesting that people wish to create their own reports and media, which is to be applauded.
Families of other people who had died in police custody spoke about their own situations. In one instance it had taken seven months for the police officers concerned to be interviewed. Links were also made to the failed investigation of the New Cross Fire and to the forthcoming anniversary of the '81 Brixton riots. Comments were made by people around me that nothing changes.
Tippa Irie was invited to speak. He pointed out that he wasn't usually short of words or lyrics but he was still in shock: "I want the press to understand something. This bredda touched all of us with his music, as an individual. People have been contacting me from all over the world – Smiley was a British icon. […] He was our Arthur Daley, but he would always help you. This cannot rest here, we need to support Merlin and his family.".
Leanne, Asher Senator's sister, spoke briefly. She'd known Smiley all her life and saw him as her other brother. She recalled Asher and Smiley's early rehearsals in the family home, which were apparently so bad that her Mum had asked if the two young men were practicing Obeah upstairs!
Smiley's daugther was the final speaker. Clearly still very emotional, she simply thanked the audience for their support and time and asked us to stay strong for the family.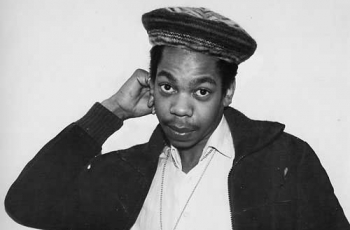 The meeting closed with a chant of "No Justice – No Peace"
Outside, people gathered on the pavement and talked. The mood was pretty somber, but it's clear that a lot of people want answers to their questions and that they're not going to be fobbed off.
I left feeling a confused mixture of upset and empowered. Whilst Smiley Culture's music has meant a lot to me, that feels inconsequential after seeing the reactions of his immediate family members, just two days after his unexplained death. In some ways the outrage and solidarity expressed in the room and all over the world will help with that, but only so much.
At the time of writing, the recorded ustream of the event has been viewed over 2,000 times.
A public meeting will take place in Brixton on the 24th of March at 7pm. Venue TBC because somewhere larger is required.
This afternoon, the Independent Police Complaints Commission issued an updated press release.
The press conference and the press release seem to be generating more coverage, which I may comment on tomorrow.