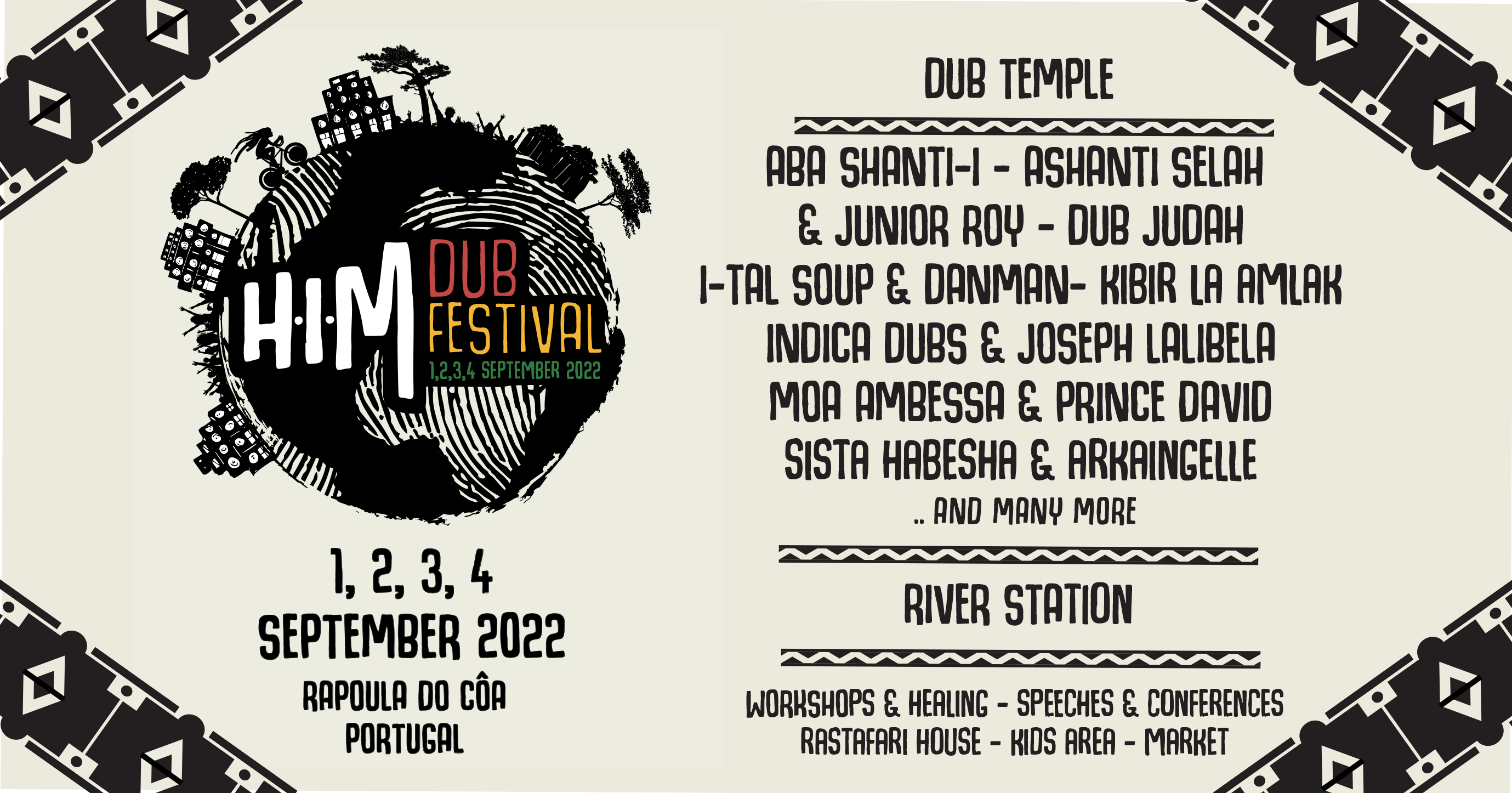 HIM DUB FESTIVAL 1st to the 4th of September 2022 Portugal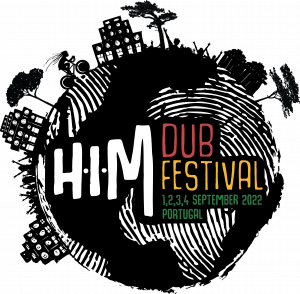 HIM DUB FESTIVAL is pioneer in this genre of music in Portugal.
There will be 4 days of Festival next to the Côa River from the 1st to the 4th of September.
2 stages of music, workshops, therapies, lectures, gastronomy, culture and art.
Supported by an ecological ideology and also with a special interest in promoting products from the region and local development
The Festival aims to develop an important human and social economic relationship with the participants and the audience of various nationalities and cultures as well as the collaboration with the region through activities that aim at its growth and development.
HIM DUB FESTIVAL hopes to gather all the generations, of today and tomorrow. Touching up on issues that affect us and our environment and looking after ourselves and others conscientiously.
Experiencing the Sound System as a powerful way of expression, education and culture.
We can all make a change.
Partnerships
Nomad Embassy Sound System
In 2020, Nomad Embassy presented its new sound system.
This sound system is built and custom designed specifically for large-scale events and will debut at HIM DUB FESTIVAL.
This event will continue the projects that have been developed by the team and it represents a new stage in the quest to improve the quality and experience of our public.
The "River Station", located alongside the Côa River, is a place where we'll welcome Reggae and Dub Portuguese projects.
Powered by Mystic Fyah Sound System and Mindel Reggae Sound System.
Uprising Forward
Uprising Forward is a cultural association that aims towards events production andtalent management as well as stimulate and promote the culture of Reggae/Dub/Sound System in Portugal.
The association's main concern is to develop communication, agency and logistics management for HIM DUB FESTIVAL.
Parish Council of Rapoula do Côa
The Parish Council of Rapoula do Côa welcomes us to its wonderful location alongside the Côa River.
They're arm in arm with the Festival when it comes to supporting its production and the symbiosis created between the site and the Festival.