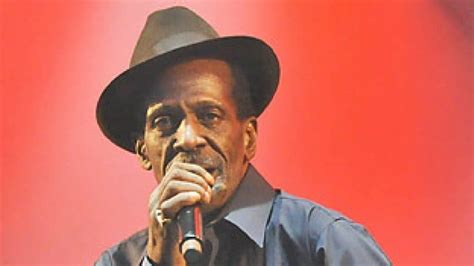 Interview with Gregory Isaacs
https://www.reggae-vibes.com/articles/2021/10/gregory-isaacs-deeper-depths-higher-heights-interview/
Gregory Isaacs – Deeper Depths, Higher Heights

Ray Hurford – More Axe (1987)
Gregory Isaacs was born in Denham Town, West Kingston. He made his first record around the late sixties, 1968/ 69. It was a co-production with Winston Sinclair and was called 'Another Heartache'. It didn't do too much, so Gregory joined a vocal group called the Concords made up of two singers named Bramwell and Penroe. Together they made a couple of tunes, 'Don't Let Me Suffer' and 'You Are The One'. He left the group to work with producer Rupie Edwards's Success label. Here he made a number of records, including 'Too Late', 'Each Day', 'Lonely Man', 'Closer Together' and 'Black & White'. They were good works, but none were successful. Gregory then checked out Prince Buster, with whom he made 'Dancing Floor', which apparently did well. But the lack of financial reward from the tune convinced him it was time to set up a label – African Museum, which he did in 1970 with Errol Dunkley.
GREGORY ISAACS: DEEPER DEPTHS, HIGHER HEIGHTS
The first releases on the label included the classics 'Look Before You Leap', 'One One Coco Full Basket' and 'My Only Lover'. Out of the three, 'My Only Lover' was the most successful for Gregory. When Errol left to work with producer Jimmy Radway, Gregory continued alone with the African Museum label. But in order to finance the label, and his own productions, he returned to work for other producers.
They included works for Roydale Anderson ('Open The Door To Your Heart'}, Lloyd F. Campbell ('Your Smiling Face'}, and Phil Pratt, who produced Gregory's first hit 'All I Have Is Love', a tune that typifies his aching love style. 'Lonely Soldier' for Randy's was also very popular. But it was the G.G. productions in 1974 that really established Gregory. 'Innocent People Cry' gave him his second big hit in Jamaica. 'Love Is Overdue' followed it up in the charts and enabled him for the first time to come over to do shows in England including some with Errol Dunkley, who had now settled in London.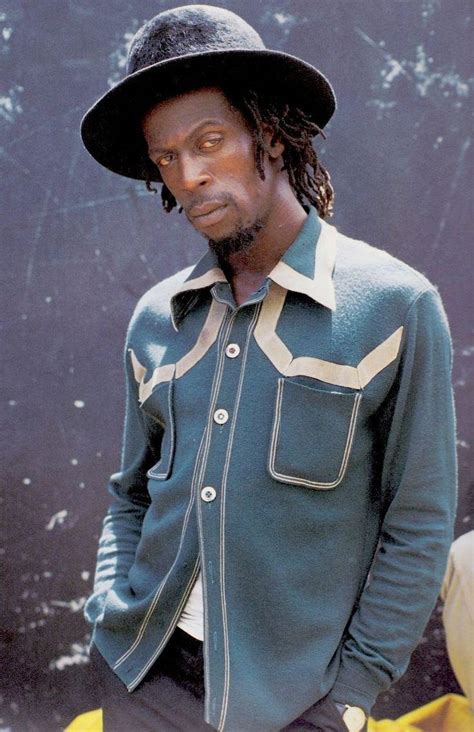 The success of 'Love Is Overdue' was enough encouragement for Alvin Ranglin, owner of the G.G. label, to record the album 'In Person' with Gregory which Trojan released in the UK in 1975. Gregory then was mainly known for his love songs. But even on the first album, he took the chance to make some social comment:
"Lord, my people wanna be free,
just like the blind would like to see,
But the hotter the battle will be,
The Sweeter the victory".
(Sweeter The Victory)
'Financial Endorsement' is even better. A very sad song of poverty, and its effects. The whole album was recorded with the Soul Syndicate Band, who gave it a raggamuffin sound as favoured by Niney at the time. Niney also produced Gregory on the great 'Bad Da' in 1975, which was a marked change of style for him. It was something in his voice. Carl Gayle at the time termed it frustration. That frustration can also be heard on 'Babylon Too Rough', which is an attack on the police whilst asking his brothers to control their anger on seeing such senseless brutality.
Both the song and the rhythm are based on Dennis Brown's 'Take It Easy' (Coxsone). Also released in early '76 was the album 'All I Have Is Love' produced by Phil Pratt, although the sleeve credits Sydney Crooks. It includes the title track, as well as many other great songs. 'Give A Hand' is the most outstanding. The 'help a fallen brother' theme is sung with a lot of feeling by Gregory. 'Way Of Life' is similar, but with a true message of peace and love for a better way of life. The Morpheus label in the UK then began to issue self-produced African Museum productions, including 'Extra Classic', 'Rasta Business' (a version of 'Thief A Man'), and one of Gregory's biggest hits that year – 'Black A Kill Black'. It remains today one of Gregory's most militant tunes, with lyrics like:
"Political violence covers the earth,
Men does not know what life is really worth."
Lyrics like that made a lot of people take notice of Gregory, and now that he had their attention, he was determined to keep it. Hits like 'Set The Captives Free', 'Slave Master' and the powerful 'Mister Cop' followed in 1977. And so did Gregory's third album, 'Extra Classic'. Compiled by Micron in Jamaica and released by Conflict in the UK. Most of the material on the album originates from Micron and includes the big hit 'Mister Cop' that came out of the Black Ark studios of Lee Perry, who co-produced the tune with Pete Weston. Three tracks came from African Museum – 'Rasta Business', 'Black A Kill Black' and 'Extra Classic'. 'Promise' is a Lloyd F. Campbell production, while 'Something Nice' is Prince Far I's first-ever production for Micron. As a set, 'Extra Classic' is a good effort. But it was mainly a collection of hit singles, together with songs from earlier in his career. And in 1977, people were looking for fresh lyrics and crisp rhythms from the man. He gave it to them with the release of 'Mr. Isaacs' on his new label, Cash & Carry Records. At least that's what the sleeve said. But the label on the record reads 'Gregory Isaacs – The Greatest – Pre Release', with Prod & Arr credited to Ossie (Hibbert) who is credited as the engineer on the sleeve! Whoever produced the album (and it's still uncertain today) did a very good job.
The three new songs are excellent. The first is 'Sacrifice' with its meaningful opening lyrics of
"I was given as a sacrifice,
To build a Blackman's hell,
And a Whiteman's paradise,
But now that I know,
It's time I've got to go,
But the proceedings seems so painful,
And slow, slow, slow."
Then came 'Storm' with its strong bassline and positive lyrics. 'Hand Cuff' comes as the third new tune and deals with police harassment
"Hey mister Babylon,
Take the cuff from off my hand,
I'm an upful living Rastaman."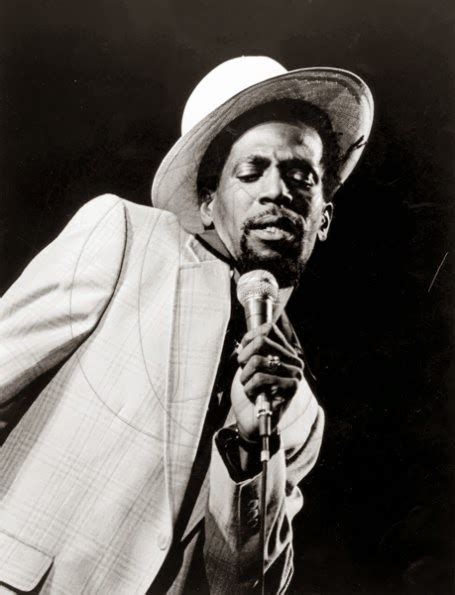 Also on the album is 'Slavemaster' a big hit in 1977 produced by Lloyd F. Campbell and issued on Thing in Jamaica. Included. as well as the self-produced 'Set The Captives Free' that protests the indefinite detention laws brought in by the Jamaican government in the mid-seventies. 'Mr. Isaacs' was a very successful album for Gregory, eventually gaining release in the UK on the DEB label. The same label issued 'Mr. Know It All' on 12² in 1978. This was a Lloyd F. Campbell production that was arranged by Ossie Hibbert and had Sly Dunbar playing a bouncers rhythm to Gregory's story of being misinformed. In the summer of 1978, G.G. issued his second LP from Gregory called 'The Best Of Gregory Isaacs' although it was a new album, with Gregory nicely recutting two Alton Ellis hits 'Willow Tree' and 'Breaking Up'. But the most popular tunes on it were 'My Number One' and 'Cool You', two love songs.
A couple of dub albums from Gregory then appeared on the market. 'Leggo Dub', only issued in Jamaica, and 'Slum In Dub' which Burning Sounds released in the UK. It was around this time that rumours began to the effect that Virgin's Front Line label had signed Gregory. The rumours were confirmed with the release of 'Cool Ruler' in late 1978 on the Front Line label.
The album was well received by the music press, and by his fans, who were hoping for a solid roots set, and not the musical nightmare that Island Records seem to specialize in. They got the former. Gregory had stood firm. He gave Front Line a typical Gregory Isaacs album, a mixture of reality and love songs over hard roots rhythms. And Front Line released it.
However, the real test with large record companies is the follow-up album. That's when they get jumpy and want a hit. Thankfully, 'Soon Forward', Gregory's next album released in 1979 was in much the same mould as 'Cool Ruler'. It has the big hit, which was the title track produced by Sly & Robbie, and a good balance of message and love songs.
'Thief A Man' from 1975, a magnificent self-production issued on Advance, a Micron subsidiary, was never released in the UK as a single. But in 1979, Plant records released an early 'two artist' album in the form of 'Gregory Isaacs Meets Ronnie Davis'. Gregory's five tracks included 'Thief A Man', 'Mr. Know It All' and 'Sunshine For Me', three of his best-ever releases.
Also of interest was the 1980 release of the Sly & Robbie produced showcase album with Gregory, called 'Showcase'. It also featured 'Soon Forward' as well as another big hit titled 'Motherless Children', yet it wasn't a popular album. It seemed that people expected a lot more from the combination of Sly & Robbie and Gregory Isaacs. By 1980, Virgin's Front Line label was breaking up. And Gregory Isaacs was among the first to leave. And he went to Charisma Records, who had just set up a new wave label called Pre. The first album Gregory gave to them to release was 'Lonely Lover'. It was an album that maintained his popularity, but it didn't really increase it in any way.
'The Early Years' from Trojan, released in 1981, gathered the best tracks from 'All I Have Is Love' together with great music from Niney and Alvin Ranglin, and it is superb, showing once again just how many great tunes a reggae artist like Gregory Isaacs has to make before he really reaches anywhere. Since 1980, Gregory had been slowly but surely moving back to the love songs that he started with. His music was still hard roots. But now, his best songs were love songs. And 'More Gregory', the second album on Pre Records released in 1981 had two of the finest, 'Front Door' and 'If I Can't Have You'. The Roots Radics had now become his backing band and their dense sound dominated the album.
Alvin Ranglin came back into Gregory's story in 1981 with a very interesting set of material called 'Best Of Gregory Isaacs Vol.2'. It has a number of titles like 'No Footstool', 'Riot', 'Village Of The Under Privilege' and 'Payroll', that highlighted Gregory's recent return to being a singer of love songs, whilst the best tune on the album is the ever-popular 'Border'.
Gregory moved to Island Records in 1982. Many people, including myself, were not happy about it. Island Records had screwed up so many great reggae artists with their confused marketing ideas. It was hoped that Gregory could avoid them. Having said that, 'Night Nurse' contained some very strong songs and productions, Wally Badarou's synth work being particularly outstanding. It was followed in 1982 by an LP called 'The Sensational Gregory Isaacs' which was made up of many early recordings including his work with Rupie Edwards and remains a compelling set. Around this time though, Gregory fell foul of the police and spent some time in prison.
A year later, Island released 'Out Deh'. The title track was Gregory's story of his time in jail. 'Dieting' told his story better though, and a sad one it was. The rest of the album continued Gregory's interest in personal relationships between men and women. More old material from Gregory became available with the issue of 'Two Bad Superstars' (with Dennis Brown) on Burning Sounds and 'Togetherness' on Heartbeat in the US. The former is an album of old productions from 'Gussie' Clarke and Randy's. Gussie's two tracks include the great 'Never Be Ungrateful'. The Heartbeat LP is positively essential, however, including Gregory's two big hits'T0p Ten' and 'Cream Of The Crop' from 1981/82, along with excellent productions on artists like Ronnie Davis, The Viceroys, and Bobby Melody.
'Judge Not' released on Greensleeves is another album with Dennis Brown, but it's a new set produced by Gussie Clarke. On it the two artists sing songs written by Carlton Hines from Tetrack. The album of course took Gregory away from Island, but more importantly, it gave his career a much-needed boost and did it with good songs and quality production, not gimmicks. The same approach was used by Tad Dawkins for his 'Easy' album from Gregory in 1985. The material on the album all came from Gregory. It's not a startling set, more a well-produced roots reggae album, which people will still enjoy in years to come, just like his 'In Person' album, ten years earlier.
Still, by his next album, 'Private Beach Party', there could be heard a distinct change in his vocal style. It was now more country or rural, and even more expressive. Gussie's production followed the same style as 'Judge Not'. It was clear and crisp. Once again Carlton Hines wrote most of the songs, including the moving 'Let Off Supm'. His most recent LP is 'All l Have Is Love, Love, Love' produced by Tad Dawkins. Although it's been highly criticised in at least one review, those who appreciate the deep roots sound will find it to be one of Gregory's finest works of recent years.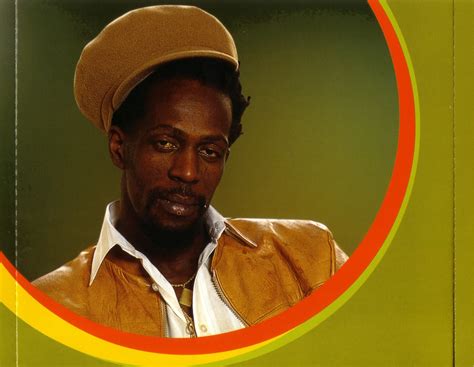 Your last album, 'Cool Ruler', I think was your best one.
"It was a nice album that… irie album.
How would you compare it with 'Mr. Isaacs'?
Well, 'Mr. Isaacs' is also a nice album, but this album, I have now, bring to Virgin – 'Soon Forward' – bad, nice, nice.
Back in 1975, you recorded the tune 'Thief A Man'. Who did you record that for?
Well, I record that for myself. But I gave it to a company named Micron to distribute. It released on Advance.
That tune was a change in your career because up until that tune you had been recording…
Love songs.
What made you go from that to 'Thief A Man'?
Well, you see, in life, you have deeper depths and higher heights. At that time, I sight up I self more as a youth, more ites in earth, seen? It's a message, I get to deliver, A WARNING.
Who to?
A warning, you know.
That song was about those who try to steal?
True, true, true, take what don't belong to them.
You then made in that same sort of mould…
(Gregory then reels them off) Hit after hit – 'Set The Captives Free', Mister Cop'… (And then he stops, he's not a boastful man.) A lot of other tunes. Musically, it's how the Father really guide the message to deliver it, to the people, seen? I work with the communication of Rastafari."
A lot of singers are very culturally aware, but your songs seem more social/political, like 'Babylon Too Rough'.
True, true, it's a warning, showing little youths to take it easy, for Babylon too rough.
For me it all came together on 'Slavemaster'. Where did the inspiration for that come from?
'Slavemaster' now – for a longer iwah you have slavery going on to even this time here. Just for instance, as I was saying, this is an envelope, with a message inside of it. I know generally, when I give you a message to deliver, you don't really know, what is inside of it, till you deliver it to the person. (Gregory chuckles to himself.)
When you write those sort of tunes, how much effect do you think they have on the youth in JA, the US or the UK?
International – I really deal with music, seen? I don't sing music to please only the Jamaican alone, or the English alone, or the American alone. I sing music on a worlwide basis. That is made to be accepted in thy sight.
Your message is worldwide?
All over, all over the globe – international message.
How do you do that?
Well, as I tell you, it's mostly due to communication with Jah, because I communicate with my god very regularly. The communicator's aim is putting words in I, and I just utter them out.
A form of meditation?
Yeah, true, even sometime when I 'm in Jamaica, I meditate upon England.
What do you think of it now?
So far I see little changes, a little and a lot. Towards the music, I see reggae advance a bit more. Advancing, advancing up, I like that.
How about the social side?
It's to the administration of youth and youth, and people. You have guys who try to take things rough. Guys who love that, you know that. I sight up things with my own eyes, that's why I deliver the message 'Babylon Too Rough', begging them to take it easy, cause I know what really happen to a guy who thinks him too tough – you check.
But your not saying 'humble yourself'?
No, play it cool, humble yourself AND keep an eye, you know.
Was 'Uncle Joe' directed against the system in Jamaica or the system worldwide?
Worldwide system (he says raising his voice.) It was a worldwide system, informationally, it wasn't an individual I sing that about. Yet people see certain songs and check it as an individual song. It's not an individual Joe – universal Joe.
Like John Public?
Yeah, like John Public, any wicked person. (Laughing as he says it.)
The logical follow up to that song (Uncle Joe) is 'Word Of The Farmer'. The man in the song was under pressure and oppression.
True, true.
You did a similar song for Alvin Ranglin – 'The Philistines'. What gave you the idea for that one?
Well, The Philistines now, that was and is a reality. Like a man being accused of something that he know nothing about, seen, like a fugitive. You don't do a thing, but you're being accused. So you have to be on the run.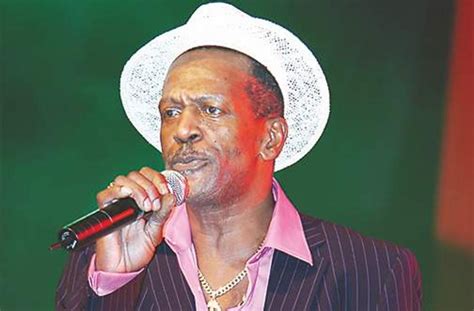 What was your first hit?
'All I Have Is Love' for Phil Pratt. I did a portion of work with Alvin Ranglin, earliest two albums 'In Person' and 'Chucky No Lucky'.
Those early tunes are still popular now.
People like them, and still speak of them.
How is Cash & Carry going in Jamaica?
Irie, it move irie. Cash & Carry tries to assist those who are in need, until they are capable enough of assisting themselves.
What labels are distributed by Cash & Carry?
We distribute Bunny Wailer's Solomonic, Big Youth's Progress label, we distribute for Junior Delgado.
That's one artist I thought you might produce?
Well, I individually now check most producers as exploiters. That's why I don't produce so much. Yet I love to do a thing. I man love an artist's own productions.
So you'll help him to release it?
Yeah, yeah, I like an artist's own product. That means there's no exploiting. If I produce myself I'm gonna exploit no one, just myself.
It's still going on them, the rip offs?
Yes man, it go on plenty. They haven't learned their lesson still, you know. A lot of them have their lesson to learn.
Mention of producers and productions reminds me to ask about where 'Soon Forward' was produced?
Channel One and Harry J. I start to lay the foundation at Channel One and leave for 16 (track) and Harry J's studio. But now Channel One has got a 16, since when I was leaving – same day I was leaving.
Have you ever used Joe Gibbs's studio?
I man pass through his studio to work.
Someone said that 'Uncle Joe' was about Joe Gibbs?
No. (he says firmly.) I don't have nothing against Joe Gibbs, he's a man that I show respect, seen. He never lose no respect for I, and I never lose no respect for him. But people will only assume, seen, and feel that way, through the tune's name is Joe.
Prince Far I wasn't too happy with Joe.
Well, Prince Far I has done a version of 'Uncle Joe' which Virgin is going to put on a disco 45 with 'Soon Forward'.
I hope it does well.
Nothing ever happens before its time, there's a time for everything.
Are you going to produce anyone for African Museum?
I see a whole heap of youths who really come check I to produce them, seen. And as soon as I man set up a way, I will, cause my duty is to help people. Jamaica have a lot of talent. A whole heap of talent, but you see in Jamaica, most youth grow up under privileged. When I say under privileged, they don't get certain privilege to administrate their intelligence. I as a youth set up to give them certain privilege to administrate the musical vibration to the population.
When you say a lot of youth, how many are you talking about in actual numbers – ten?
Lot more that ten, man. Lot of people out there are really talented, that don't get the opportunity, you believe me?
I believe you. Norman Grant said the same about the country artists, but with the added problem that they are in the country.
It's corruption, I beat down corruption – keep away from that. Right now I just concentrate on Virgin Records alone. I give them some good products, good sounds, and I expect the best promotion from them.
'Storm' on the 'Mr. Isaacs' album is a great song. Do you think we're going through a storm today?
You see, there are all forms of storms in life. Not only ones that blow down houses and things. Mankind live like a storm, always blazing up and down. It has to come to a calm. Righteous one just hold on until the storm blow over.
How about Africa, can you see anything happening in Africa?
I individually see in this time here – might not be today or tomorrow, cause what don 't happen in a year, happen in a day. The last days of wickedness. Wickedness soon come to an end. Poverty must come to a perpetual end. I and I have to break down the barriers, change the system. Man is man, and man must live.
Would you ever consider doing any recording in England?
I would mix and voice, but rhythms, laying rhythm, I'll take back to Jamaica. I appreciate Jamaican musicians because of the relationships with each other. Take, for instance – you're a singer, right, then you're a writer, work in an office comfortable, seen. But if you leave England, and come to Jamaica, or a different country to work the same work, but with different people – you don't know their name. You don 't communicate with them, you know what I deal with? There must be some different reactions – when you deal with strangers you work still, but not so comfortable. You need those positive vibrations whatever you do.
There seems to be a lack of cooperation in England.
Most people in England are money grabber. Especially against the black youth like myself I'm not saying I colour prejudice against flesh and blood. Little guys, them producers, or whatever they want to call themselves, all downpressers, with most of them it must come to an end.
Eventually the subject turned to Rastafari and Africa. Where Gregory had this to say:
If a man is so near to God and him don't know him, he must suffer. This is why you find so much suffering go in Africa. Yet everyman face tribulation in life. But I know myself that Rastafari live it, without no apology, seen, I never lonely again, I never unhappy, seen. You have to seek Jah to know of him, seek and you shall find…