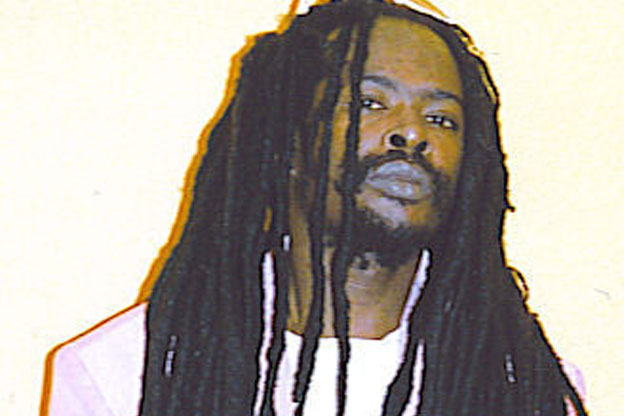 Interview with Action Fire
Born in St Mary Jamaica, Action Fire started his music career in the early 90s on sound systems and Juke box, his passion and love for music outweighed the obstacle he encountered from time to time but always have that fire in him to continue to burn. Back in school he was known as Major Fire and meeting up with King Jammy legendary producer  between 1992 and 1993 made him know all around. King Jammy had produced tunes like "God is Good", "Ride me Mind" and King Jammy's brother "UncleT" also produced a tune called "Young and Reckless" with Major Fire.  It was 1994 then as Action Fire when he went to Record Factory for a dub-plate with Merciless, Little Hero, this was the collaboration named "God Alone" and after he voiced the dub for Stone Love Sound and it was being played in House of Leo, the tune was requested by Gaddaffi to be recorded as a 45″ and this was done at Mixing Lab studios in Kingston JA and from there it became a number one hit worldwide.The "God Alone" tune took them on tours worldwide, starting from the USA, Canada, Caribbean to Europe. Action Fire then started out his own recording Label with Probyn Robinson known as "Musically Inclined" producing many songs  not only as a songwriter and performer but also as a a producer like 2000 compilation "14 A.W.E", "Baldah Baldah" compiled in 2004 with artists such as Anthony 'B', Little Hero and more. Then Musically Clined has released songs such as "Where is the Love" with Black Suga, Sandeeno and Action Fire, "Call Me" with Action Fire and Black Suga, "Godfather" with Action Fire & Harry Toddler and more. In 2011 Action Fire made a dubstep album for "Chargan Records" and a mix for "Upright Music" in 2012 and in 2013 went on tour in Europe and had a Reggae and RNB album for Doctor Beats International. In 2014 voiced collaborations with Ragganoia Crew from Germany and has worked on albums for Ariwa Records in the UK and he's working with SEGNALE DIGITALE since more than 10 years.  
1: can you tell us how you become involved with sound system…when was the first time you saw a sound system, info and memories…
In Jamaica I grow up in a part called Sant Mary and in those day there were many men involved with sounds, so the first sound I saw was Sunset, then another sound called Black Joy and then the President but for me the best sound system where I was going, was King Jammy, back in that time…
2: can you tell us when was the first time you actually took to the microphone and perform inna sound system…
The first time I actually took to the microphone and perform inna sound system was 1983 in a place called Spring Fields in Saint Mary, then I began to do fast tunes on the riddim as Major Fire, I began to use this name, MajorFire, back in school but it was until 1992 when I was in King Jammy studio and I met Leroy Smart and he listen to me and told me to change to Action Fire…Meeting up with King Jammy's legendary producer  between 1992 and 1993, King Jammys had produced tunes for me like "God is Good", "Ride me Mind" and King Jammy's brother UncleT also produced a tune called "Young and Reckless" with me as Major Fire.  It was at this time Leroy Smart had heard about me as Major Fire and said, "yu to bad fi name Major Fire is Action Fire yu fi name"!….. And from that days so it was…Leroy Smart was one of the producers for the Gregory Isaac's collaboration with Action Fire and General TK. It was during this time that I also met Mafia and Fluxy, who produced "Alms house livin".
3: can you tell us about sound system in the 70's and 80's in Jamaica…what's your main inspirations about the culture of sound system…
The sound system I used to see in those days, in the 70's and 80's in Jamaica, they used to have have big hymns put in the trees or on top of the building where the sound was playing …now today I don't see any sound with hymns anymore or they have small hymns…at that times you can hear from far, far …very far away the sound playing the songs…Coxsone and Duke Reed were the big sound system but we used to have to do with them later…in Saint Mary we had to travel to see sound system like Kilimanjaro, Stereomaze, Blackstar and Lisa Unlimited ..so many sound , man, Excalibur, Rambo Mango, Jam RockRoadStar, SupaD, Atlantic One, and go on a long list….The first time me saw a sound system playing the music and giving vibrations, I felt sweat and move when I heard the Mc's …I remember I was listening to Nicodemus and Supercat….the things got wild and we loved that… we loved that sound and we wanted to do that sound too…these were my main influences in those days, I used to see another Dj named Chata, he used to dj on the juke-box that was in every bar in those days , you could go and punch a record and the record then was playing, so my friend was punching the version so to sing on the version all the time……When I started to play and work with sound I played with many sound like Stone Love, King Jammy, Travelize, Jaro and many more doing the DJ for them…
4: can you tell us about your productions in the reggae-dub, how you did you begin and when, info, memories… musically your influences and what you like/liked most…
As a youth like many , I used to listen to Bob Marley, my favorite Dj at that time was Brigadier Jerry, I loved an artist like him….and then come Buju Banton like a new sound, he really motivated me and was a new frequency and had a mod swing…
These were my main influences as artists when I was growing up….they gave me the main inspiration to get involved with sound system but then sound system was the stepping stone to get me into recording and then into production….I gave thanks to I reach in music from where I coming from still, I feel are obsticals there still, people get weird and sometimes into bad mods but I know to deal with these people so at the end I still gave thanks….It always will be sound system and sound system is my vibe and always will be, it's my chemistry…many artist when they do the transition from sound to record or big stage they don't go back anymore, this isn't for me …
5:you have been involved in the reggae scene in uk-europe since a long time , what do you think about sound system in uk-europe comparing to Jamaica…problems and prospectives…
There are many so called "uk sound system" but at the end they are still sound system like here… now every day you can run something new if you have open mind, every generations has changes and different genres…..now in uk the people like the roots music, the reggae roots culture music and the sound is very different from Jamaica…a lot of the sounds playing in uk are not politically motivated but in Jamaica most of the sound must be "sensed" because back in the days in Jamaica about the sound system, the culture and the reality was there but now it's all about the hype thing, nobody cares about the right thing, the message…everybody is doing the hype thing so just saying everything and that's not good for the youth and the business and the future of the music …the whole idea of the sound system was to send a message and now the message is getting compromised, the good worlds are shattered by bad worlds, we have to address this situations because sound system is very dear part of our life …
The reggae in 2018… the business is getting bigger worldwide because of the social network, everybody is doing their own things to spread the vibes but for me, I and I , it's still have my culture thing, my reality music , the positive of this going on …..there is a lot of negativity around and you need to know how to deal with that…in this the singer quite lost his way and we need to get together again and try to get the thing regulated again, to give more values, to give common sense to the people and have some guidelines about reggae and life too….
6: reggae revival in jamaica , a lot of new roost is this true…what do you think about reggae in jamaica…
Finally now in Jamaica roots and culture are back, you have many different genres , young people are doing their thing but there are still the original people who still deal the real authentic music but also the young people who want culture and positive in the music, as well …the majority of people who do dub in the world of music are coming from the sound systems, so hopefully we are coming back to that stage where the musi was sweat and the vibes were positive …
7: reggae in the europe ..sound system culture in uk, france, italy and spain is this the future?…..
It's a big future because in Europe the music is alive, they have a lot of big festival like SummerJam and Rototom so in Europe they really love the music now…I think it's gonna be a big future because people now are really getting deep into the music …there's gonna be a big future, definetly…
8: sound system as a culture, a business or just the "voice of people"?
Sound System is a culture, Sound System is a business, Sound System is the voice of the people, it's all about the 3 things, it covers all the 3 aspects and even more …it's a way of life ….Respect Jah!