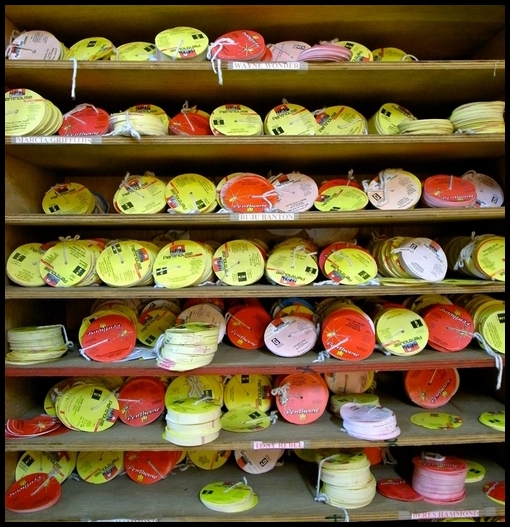 THE FUNDAMENTAL STUDIOS REGGAE & DUB
Federal Records Studio
The Federal was the oldest of the Jamaican studios that shaped the history of Reggae. Opened in 1961 by Ken Khouri and associated to his companies Federal Records (3) and Federal Record Mfg. Co. Ltd. and label Federal.
Ernest Ranglin was musical director and in the 1960s Sam Mitchell (4) was the in-house producer, Keith Scott (2) also involved in the production.
Recording and mixing engineers known to have worked at the studio include: George Raymond and Louis Davidson a.k.a. Buddy Davidson.
Acquired by Rita Marley in 1981 and reopened as the "New" Tuff Gong recording Studio.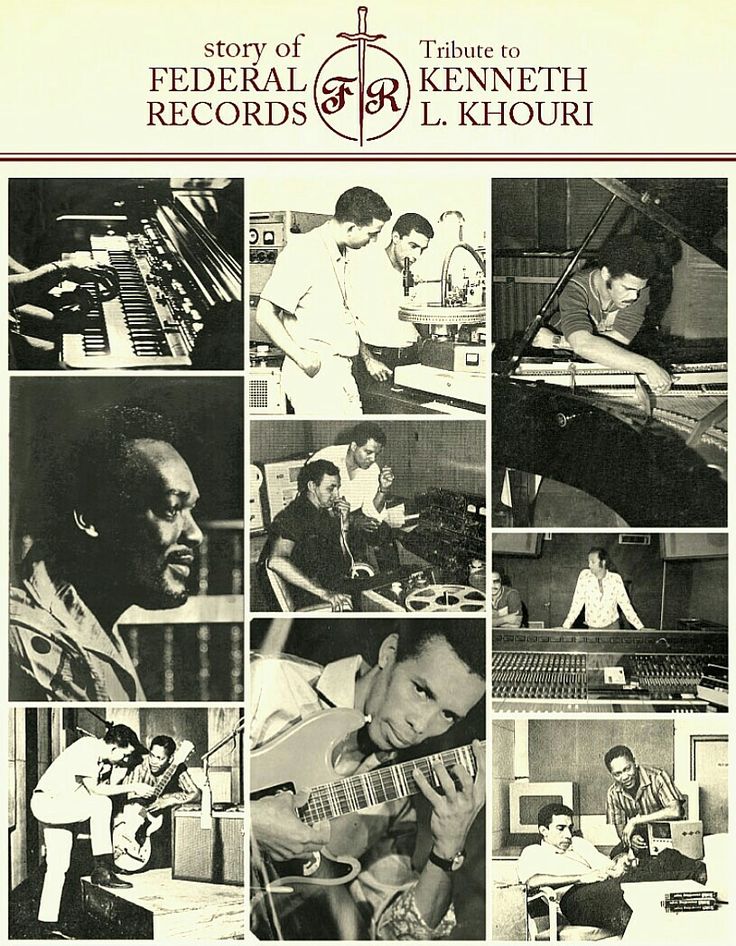 Mastering & Vinyl Cutting Engineers:
–Byron Smith (Until 1965)
–Louis Davidson a.k.a. Buddy Davidson
Etichetta principale:
Informazioni di contatto:
220 Marcus Garvey Drive,
Kingston, Jamaica, W.I.
Federal
Location: Kingston, Jamaica
Probably the oldest studio of significant importance. Owned by Ken Khouri, the man who first licensed American records in the island, and also the first label there.Federal Records. He opened his studio in 1961 and some of the first Jamaican r'n'b and ska singles and productions by Dodd, Reid, Buster and Lloyd "Matador" Dale were cut there.
Stuff was recorded there in the 60s and 70s too, but comparing the material here it with that in Studio One or Joe Gibbs is very poor .I have found many albums and compilations that were only partly recorded here. Some songs were some weren't. Artists were cutting singles anyway and some of them found their way in albums-or not.
Anyway the significance of the studio is that it was that the first Jamaican jazz, r'n'b, Mento were recorded here, and when the first Ska wave exploded, things happened here first too. Khouri was the one that Dodd and the others followed in order to build studios to record Jamaican music and play it in their soundsystems. Sell it too.
Some very uptown, commercial reggae was recorded here too.
The studio was sold in 1981.
Recommended Releases
Dadawah – Peace and Love (1974) (the Nyahbinghi/roots infuental album by Ras Michael)
Ken Boothe – Boothe Unlimited (1972)
The Definitive Collection of Federal Records (1964-1982) Review (VP/17 North Parade)
In the development of Jamaican popular music, the role played by businessman Ken Lloyd Khouri cannot be underestimated; as a pioneer in the recording of mento in the early 1950s, as the founder of the first major studio/pressing plant, and as the boss of the Federal Records label, his contribution was both immense and pivotal. Before anyone else caught on, he had the vision to see that there could be such a thing as the Jamaican music industry.
VP Records has just released 'The Definitive Collection of Federal Records' covering 1964- 1982.
This collector's edition compilation is music recorded over the course of two decades at Federal Records. This compilation features the notable tracks, My Daily Food by the Maytals, In The Garden by Eric Morris, and Hi-Life by the Granville Williams Orchestra, who, along with the Byron Lee's Dragonaires was one of the last of Jamaica's big bands. Also included are several absolute gems such as Ken Booth's Everthing I Own, and three Pluto Shervington classics Ram Goat Liver, Dat, and Your Honour.
Bob Andy- arguably the best songwriter Jamaica ever produced- is here represented with three tracks also; a very lively version of Joe South's immortal Games People Play, along with two of his own compositions- The Sun Shines For Me, and the beloved Fire Burning, a beautiful plea for the 'have-nots' to be in the place of the 'haves'.This great collection represents a part of Reggae music history that everyone should be made aware of. Recommended!
TRACK LISTING- DISC 1
1. My Daily Food – The Maytals
2. In The Garden – Eric 'Monty' Morris
3. I Don't Love You Anymore – Keith Lyn and Ken Lazurus
4. Hi-Life – Granville Williams Orchestra
5. Sounds And Pressure – Hopeton Lewis
6. Dance All Night – The Tartans
7. Take It Easy – Hopeton Lewis
8. Talking Love – The Paragons
9. Silent River (Runs Deep)- The Gaylettes
10. Napoleon Solo – Lyn Taitt and The Jets
11. Games People Play – Bob Andy
12. Any Little Bit – Techniques
13. Pum Pum A Go Kill You – Ken Lazurus
14. Dynamic Pressure – The Music Specialists
15. Son of A Preacher Man – The Gaylettes
16. Put Yourself In My Place – Ken Lazurus
17. The Sun Shine For Me – Bob Andy
18. Stagger Lee – John Holt
19. It's Nice To Be With You – Boris Gardiner
20. Old Beirut – Thunderbirds
21. Pitta Patta – Ernie Smith
22. Alone Again Naturally –The Now Generation
TRACK LISTING -DISC 2
1. Ooh What A Feeling – Johnny Nash
2. This Song Will Last Forever – Funky Brown
3. You Make Me Feel Brand New – Boris Gardiner
4. I Just Don't Want To Be Lonely – Marcia Griffiths
5. Everything I Own – Ken Boothe and Lloyd Charmers
6. (It's the Way) Nature Planned It – Ken Boothe and B.B. Seaton
7. Look Over Your Shoulder – Derrick Harriott
8. I'm Still Waiting – Delroy Wilson
9. Fire Burning – Bob Andy
10. Duppy Gun Man – Ernie Smith
11. Ramgoat Liver – Pluto Shervington
12. Play De Music – Tinga Stewart
13. Dat – Pluto Shervington
14. Sweet Bitter Love – Marcia Griffiths
15. Your Honour – Pluto Shervington
16. Creation Medley – Lord Creator
17. Lady – Wayne Wade
18. Irie Tempo – Lord Laro
Studio One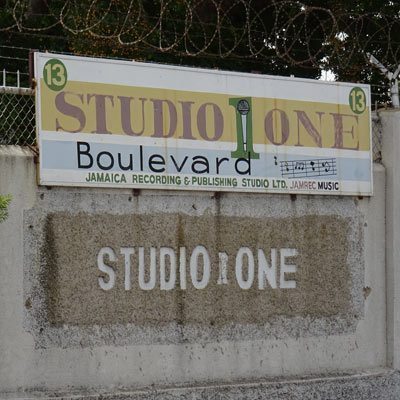 Location: Kingston, Jamaica
Treasure Isle and Studio One were rivals in every department. Soundsystems, labels, studios. This rivalry and antagonism was beneficial for the reggae world. Treasure Isle and Studio One's legacy is difficult to suprass. Riddims created in those two studios are stil used today. In the roots era many of those old riddims used again, and again and again.
The legacy of Studio One is enormous. The sound created in the studio, the emphasis on the bass, the patterns…Studio One is the heart of reggae.
Coxsone Dodd started as a soundsystem owner (Downbeat) but when the time was right he builded his own studio to produce and sell music. In 1963 Studio One was ready to write history. Coxsone Dodd's innovative recording techinques, left us with the best documents of the Ska era. Also in the rocksteady and early reggae era amazing things happened in Studio One.
The talented keyboardist Jackie Mitto, member of the Skatalites at the age of fourteen, and bassist/singer Leroy Sibbles, leader of the Heptones were in most of these legendary recordings as sessions, arrangers, songwriters, engineers etc .Leroy left from Studio One at 1971, but continued to be a session bassist with high demand and enjoyed more success with the Heptones, and then solo.
Many great artists made their career in Studio One. It's difficult to find many big names that didn't recorded there at that era. The riddims created in Studio One were an easy way to score a hit in any era of Jamaican Music.
Alton Ellis, The Heptones, The Gladiators, Max Romeo, John Holt, The Skatalites, The Abyssinians, Sugar Minott, Larry Marshall, The Ethiopians, Horace Andy, Johnny Osbourne, Bob Marley, Wailing Souls, Freddie McGregor, Ken Boothe…many were there. Everyone was there. Harry J recorded there as a producer before he made his own studio. Lee Perry too.
Don Drummond and the Skatalites showed their talent there. Their best recordings are Studio One.
Burning Spear, Winston Rodney started his adventure there in Studio One. He recorded much stuff but Dodd didn't really know what to do with a devoted and very zealot rasta like Burning Spear and some of those recordings were unreleased at that time. Some really fantastic material worth of two albums and some singles.
Even if Winston worked as a trio with two other singers in those records, it is not wrong to say that he found his sound in Studio One.
The Abyssinians recorded their opus "Satta Massagana" there at 1969 but Coxsone lost his virtue for a minute and didn't released it as he found it "difficult to sell". The band bought the master tapes and released it themselves two years later and it was a massive hit!
The studio and the label losed much of its steam at 1972-73…New studios started to take over, like Channel One or Black Ark.
Still stuff like Freddie McGregor's debut, Sugar Minott's first two albums, Alton Ellis roots comeback and stuff from Barry Brown was recorded there later.
Coxsone close the studio on the 80s and moved to New York.
Recommended Recordings
Various Artists – Studio One Ska (2004) (Ska from the 60s-just get the WHOLE Soul Jazz Studio One series.)
Burning Spear –Creation Rebel: The Original Classic Recordings From Studio One(2004) (Also get the two albums he made for Coxsone)
The Heptones –On Top (1995) (reissue of the 1968 album from the emblematic trio rocksteady that looked forward…)
Dynamic Sounds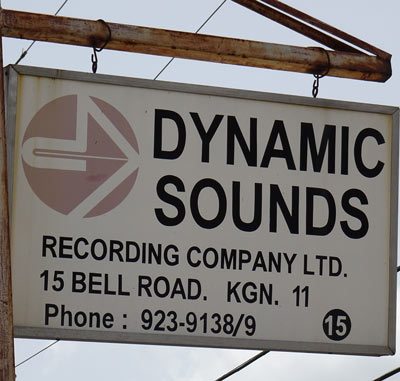 Location: Kingston,Jamaica
In 1963 Jamaican star Byron Lee bought the West Indies Records Limited (WIRL) studios from Edward Seaga, a pioneer of Jamaican music (as a distrubutor/studio owner etc) who btw became Prime Minister in the island in the period 1980-1989 as the leader of the right-wing party.
Byron changed the name of the studio to Dynamic Sounds and builted a new pressing plant as the old had been destroyed by a fire. Quickly his studio became a major player.
Lee and his Dragonaires of course recorded there but i don't believe anyone cares. His uptown pop sound is way too soft to be recommended .But Dynamic Sounds had soul! The studio became relevant from its beginning and the Ska era till the roots era, the dancehall era and onwards!
Many recorded there. Bunny Lee produced there. A righteous and spiritual Max Romeo to be precise. Toots and his Maytals recorded here. Derrick Harriott produced his stuff here. Leslie Kong too. Keith Hudson, John Holt (with Bunny Lee), Peter Tosh, Bunny Wailer, Freddie McGregor, Pablo Moses ,Little John, Frankie Paul, Yellowman. Mentionting those three dancehall superstars reminds me: 1985 was the year that the studio had the most LP releases. More than two decades after it's initiation…
Stay relevant you say? George Phang, a major producer of the dancehall era fancied the studio a lot. And brought his stars. And in the digital era and beyond Dynamic was there.
Even if Dynamic Sounds doesn't have the legacy or importance of King Tubby's or Studio One or the other top Jamaican studios it still offered much to the music.
Recommended Recordings
Toots & The Maytals – Funky Kingston (1975) (the Island release has better tracklisting.probably some annoying overdubs too maybe get the 1973 one)
Yellowman – Galong Galong Galong (1985)
Frankie Paul – Strictly Reggae Music (1984) (booming dancehall!)
Treasure Isle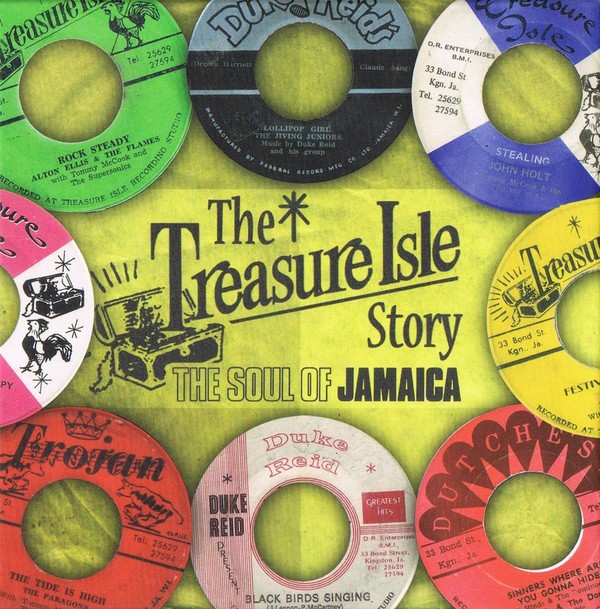 Location: Kingston,Jamaica
Duke Reid was a succesful businessman in the soundsystem business and he also was the owner of a licquor store, Treasure Isle. His soundsystem, The Trojan, was the most succesful in the country at the late 50s and early 60s, both because of his exclusive hot tracks but also because of his "methods".
Anyway, Coxsone Dodd was his other big rival after his supressed Tom the Sebastian's and later also Prince Buster's. Reid opened his Treasure Isle studio at 1964 on top of his liquor store.
Since then Duke was using other studios for his productions but he opened his own, he became top of the game. He cut much ska with bands like the Skatalites as backing bands, but the rocksteady era was the one that made him the king of producers and his studio the best in Jamaica. His sound was very sophisticated, melodic and carefully arranged.
Alton Ellis, The Paragons, The Techniques, Don Drummond, John Holt, Stranger Cole, the Melodians all recorded there during the rocksteady and early reggae era! Don't care much about LPs, find compilations from the era.
Lee Perry worked there. King Tubby too.Actually Tubby created the dub sound working there on the studio's backing tracks and he also made the first deejay LP there with U-Roy in 1970. Treasure Isle was a pioneer studio in everything cause the right people worked there.
Tubby took those backing tracks, the dub plates and played them on his soundsystem using his techniques and crazy effects along with U-Roy's toasting and people went crazy .That made Duke Reid cut that LP with U-Roy, a huge suceess!
As the roots era was coming the studio didn't have the success of the 60s, and Reid sold it to his late friend's Lyndon Pottinger's widower Sonia at 1974. Duke died shortly after and an era closed.
Sonia one of the few women in reggae especially around that time ,was a very capable producer .She had hits working in other studios with The Ethiopians, The Melodians and others. She gave the studio a second spell. At the roots era The Twinkle Brothers, Culture, The Mighty Diamonds and Bim Sherman recorded there, either under Sonia's guidance (like Culture) or with other producers.
Sonia and the studio stopped producing music at 1985, after 5 years of obscurity for the studio and only a few recordings there.
Recommended Recordings:
Alton Ellis – Mr. Soul of Jamaica (1967) (originally on Treasure Isle label)
The Paragons – On the Beach (1967)
Various Artists – Duke Reid's Treasure Chest (1992) ( recordings from the 60s of course-the creme of Treasure Isle and Duke Reid)
Randy's
Location: Kingston,Jamaica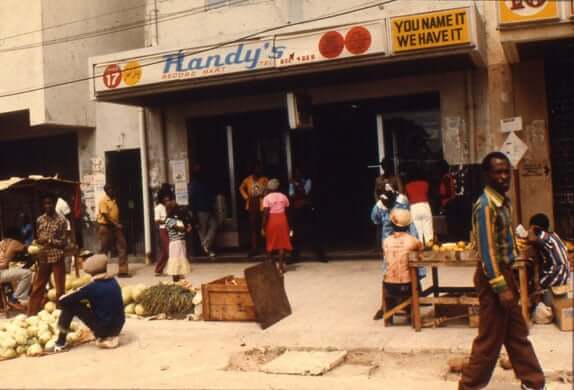 Vincent "Randy" Chin. One of the many Jamaicans of Chinese descent that were crucial in the reggae development as a producer, studio or label owner or in other deparments. Bunny Lee was of Chinese descent. Clive Chin, Herman Chin Loy, Phil Chen(bassist).
Vincent opened his studio in 1962 above his ice cream parlour (and later record shop). The studio wasn't really operational till 1968 though, and was also known as Studio 17.
Lee Perry recorded Marley and the Wailers here at 1971. Catch a Fire was partly recorded here too. Not the awkward overdubs, the real thing.
Augustus Pablo, the prophet of Rockers Roots and legendary producer and melodica player, recorded his debut here. Later he prefered other studios (King Tubby's and Harry J) but the debut was recorded here and he also recorded some tracks for Jacob Milelr later.
But the studio really picked up pace from 1975 onwards. Burning Spear recorded the reggae megalith "Marcus Garvey" here .The album was mixed in Joe Gibbs because of Errol Thompson's mastery. Errol worked at Randy's as an engineer and was the one that made many of the upgrades, but left to join Joe Gibbs in 1975. But the album was recorded here. With Jack Ruby as a producer. Burning Spear did more recordings here later.
Roots producer Niney recorded Dennis Brown on the emblematic "Westbound Train" right here. Peter Tosh, Max Romeo, Phillip Frazer, Pablo Moses, many entered Randy's to record a tune. Or an album.
Clive Chin, Vincent's son, was a producer and also sometimes engineer or even musician. He produced the Java Java Dub album, credited to Randy's studio band the Impact All Stars. It is said that this is the first dub album.
At 1979, Vincent closed the stuio and moved to New York where he opened a shop and later VP Records first distrubutor, nowadays the biggest independent label in reggae. They purchased the Greensleevrs Records catalogue, one of the most impressive in reggae music and also have the 17 North Parade sub-label (named after the adress of Randy's in Kingston) to release compilations and reissues of older stuff. But VP's true strength is the ability to record albums and compialtions for current reggae and dancehall stars. The biggest stars end up to record smth for VP.
Recommended Recordings
Burning Spear – Marcus Garvey (1975)
Various Artists – Randy's 17 North Parade: Clive Chin Productions (1997)
Dennis Brown – Westbound Train (1978)
King Tubby's
Location:Kingston,Jamaica
Osbourne Roddick (aka King Tubby) was working as a disc cutter in Treasure Isle. His inventing and adventurous spirit led him to experiment with his dub techniques there, and also cut the first deejay LP, in Treasure Isle label with U-Roy. Tubby had his own soundsystem in which he used his crazy effects (live!), and along with others (Perry) he was the dub pioneer. The dubmeister.
Osbourne was heavily into electronics and fancied to customise his equipment. He was the one that pushed those crazy effects, delay, reverb, phaser, into Jamaican music. A true genius and pioneer.
He opened his own studio in 1971, and became at once the place to go to create dub mixes, many recorded their albums elsewhere and was bringing the tapes to him (and later his proteges) to experiment upon them and come up with smth new:dub.
Augustus Pablo and Yabby You, two roots masters had a crash on King Tubby's and its sound and mixed much of their solo stuff or productions there. Yabby You and his band the Prophets were regulars and the dub mixes of those sessions are precious documents of two reggae masters collaborating together.
Bunny Lee also liked his releases to mixed in King Tubby's .Some of the best Johnny Clarke and Cornell Campell mixed here.
I have to mention now that King Tubby's was awfully small, so you could only record the voice and do the mixing. Bass and drums were recorded elsewhere, at the early 70s mostly in Randy's and later at Channel One.
But it was all about King Tubby's mixing perfection. You wanted dub? Tubby's. Good mixes for your vocal tracks. Tubby's.While you were there you could record the voice too in something that looked like the toilet. Or your deejay album.
Linval Thompson, Junjo, and other producers used King Tubby's. Tubby worked with the best cause he was the best.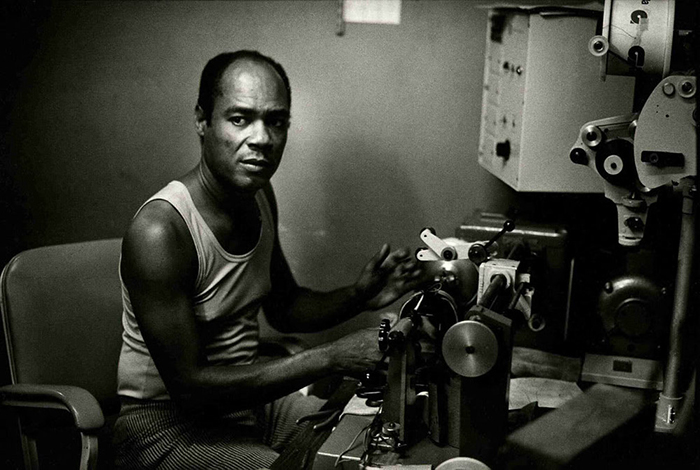 By 1975/76 Tubby had stopped mixing the material himself and instead let his acolytes to do so, Philip Smart and later Prince Jammy and Scientist.
Actually after that age, only occasionally Tubby mixed stuff himself.
At 1982 the studio started a long upgrading procedure that ended at 1985. Tubby now had a bigger studio, capable to record every instrument he wanted, plus since the digital era started all sorts of crazy equipment was there. That period (till his death at 1989) is known as the Firehouse era, from his succesful new label. Firehouse was (as the territory known, where the studio was built in Waterhouse) Tubby's digital era!
He took new students to learn in the board next to him, as Jammy and the Scientist were gone by then. Great stuff came from the studios at the era, fantastic singles and some good full lengths. The Firehouse Crew, the home band of the Studio at that time, a trio of musicans (bass/drums/keyboards), was in high demand after the studio closed.
King Tubby was murdered in 1989, in a street robbery and a huge, enormous chapter of Jamaican music closed in a horrible way.
Recommended Recordings
King Tubby – King Tubby's in Fine Style (2004) (great dub compilation of Tubby's mixes. there are so many good ones…find them all!)
King Tubby – Firehouse Revolution: King Tubby's Productions in the Digital Era 1985-89 (2001) (trully a various artists comp. of Tubby's Firehouse era)
Augustus Pablo – King Tubbys Meets Rockers Uptown (1977)
Harry J
Location: Kingston, Jamaica
Harry J had found success as a producer, recording his stuff mostly at Studio One. He had some hits in the UK, and at 1972 he opened his own studio.
For the two years he cut many many singles. I have to say now that the amount of singles each major studio cut was massive.
Harry J really picked up pace after Bob Marley and the Wailers recorded "Catch a Fire" there. The huge international success of the album (the overdubs were recorded atIsland Studios, UK), made the studio popular and many went there to record.
Keith Hudson, producer Tony Robinson brought here the Gladiators, Augustus Pablo (both solo and with Jacob Miller and Tetrack), Prince Far I (some great stuff really), Black Uhuru (the debut plus a shitload of singles plus much stuff from the next albums!), Horace Andy, the Twinkle Brothers and Bunny Wailer.
Harry J had an agreement with Blackwell of Island Records and recorded Burning Spear's Man in the Hills album there. Well at least partly.
And not only. The Heptones were here in one of their best album with Harry J as a producer. The main attraction of the studio was also Sylvan Morris one of the best engineers in reggae, and especially in roots, formerly at Studio One.
The absolutely best Harry J stuff is Sylvan Morris either as engineer or doing also the mixing. Also the studio had a splendid run in the dancehall era.
The studio closed in the 90s after many years of decay…but re-opened at the 2000s under new management and ownership.
Recommended recordings
The Heptones – Cool Rasta (2002) ( Trojan reissue of 1976 album with bonus tracks)
Twinkle Brothers – Countrymen (1980)
Black Uhuru – Black Sounds of Freedom [De-Luxe Edition] (2009) (..reissue of their debut Love Crisis. Tons of bonus tracks,dubs,singles etc.)
Black Ark
Location: Kingston, Jamaica.
Lee Perry started his career as a seller for Coxsone Dodd .Then he became an engineer in the studio, but left after financial disputes with the boss.
After working for some other labels, Perry made his Upsetter label in 1968. For 4 years he was producing stuff in various studios and scored some hits both domestically and in UK, especially with some bubbling instrumentals.
But Perry started to really becoming…Perry at 1973 when he built his own studio behind his house. Black Ark. A devoted rasta with philosophical leanings, Perry turned the studio into a shrine of meditation (aka ganja), musical experimentation and reggae mastery.
In those years from 73 till roughly to 1979, Perry produced and recorded an enormous amount of music. Of good music. Adventurous, melodic, abstract, militant, spiritual, reggae full of dub and customised effects by the master, plus some unnatural effects and unique recording techniques that made Perry a famous and respected producer even outside of Jamaica.
Sometimes Perry used the delay, the echo ,every other effect in such a way that the result was strangely and wonderfully mystic, psychedelic and gorgeous. He treated the different versions of the song in a way that each one was a complete new track, complete with new instruments, melodic lines and mood. The dubs from Black Ark are different to any other dub out there.
Perry worked with the best of the best all these years. Many entered Black Ark to record a single, or even better a full-length with Perry as the strict director. Strict yet full of suprises, and well a genius.
The Congos, Max Romeo, Pablo Moses, Heptones,Junor Delgado, Augustus Pablo (solo and with Hugh Mundell), Knowledge, Junior Byles, The Wailers..Many entered the legendary studios doors.
On top of that we have to remember Perry's very strong solo output along with his studio band the Upsetters, many good releases.
There are many compilations with Black Ark stuff, things he made with famous or lesser names, and it is really amazing how good most of those compilations are, especially as some of them bring to the table rare material.
Perry was pissed of for many reasons at the late 70s .The rip-off of the labels (Island for example), the situation in the studio with many people now hanging out there and bothering him, his wife leaving him…Perry had a mental breakdown and ata explosion of rage he burned down Black Ark in 1980…
He left Jamaica taking with him a huge chapter of reggae, relocated to UK and then to Switzerland, where he continued to record solo stuff with various producers.
Recommended Recordings
The Congos – Heart of The Congos (1996) (Blood and Fire reissue of the 1977 album, adding a bonus cd with singles, different versions etc)
Lee "Scratch" Perry – Roast Fish Collie Weed & Corn Bread (1978)
Lee "Scratch" Perry – Arkology (1997)
Channel One
Location: Kingston, Jamaica
When the Jamaican goverment make illegal gaming machines in the early 70s, the Hookim brothers decided to enter the music industry and at 1973, Channel One studios where ready for operations.
The studio was upgraded in 1975, and the new 16 track board was one of the best in the island. But the best for the studio happened one year before when Hookim took the band Skin, Flesh and Bones, which was playing in clubs and renamed it The Revolutionaries, made it the studio band of Channel One. The rhythm duo Sly and Robbie, became members of Channel One and changed the course and sound of reggae. Enter the Rockers era.
The duo experiemented with rhythms and sounds and come up with the Rockers sound ,a more mechanized hard beat, than the one drop classic roots rhythm. Rockers rhythm later became steppers (although steppers existed before), and later the rub-a-dub sound of early non digital dancehall.
Channel One wasn't really important till the 1976 "Right Time" album with The Mighty Diamonds, a huge success.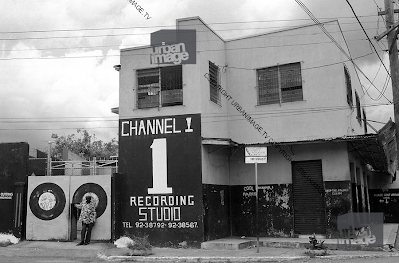 Since 1976 the studio really became what was Studio One for its generation. I don't believe any other studio in Jamaica has more music recorded in.Seriously there is just an endless amount of reggae recorded there from 1976 to 1985.
Channel One was the place to go and record a hit. Most of the important producers in Jamaica worked there. Almost every artist active that time with a certain significance. And not only of course. Countless nobodies who wanted to score some hits and make some cashtoo. Dancehall, deejay, roots, rockers, steppers, lovers, dub, you name it, were recorded here in enormous amounts.
From Eek-a-Mouse to Michael Prophet (with Yabby You). From Joseph Hookim producing I Roy to Linval Thompson producing Barrington Levy. From Bunny Lee and his roster (he brought his own Aggrovators band for a studio clash with the Revolutionaries) to Junjo and his own. Half Pint was here, Jah Thomas produced booming dancehall with the Roots Radics providing the beats.
Channel One was a goldmine. Listening to 1975-1985 reggae, there is a 50% possibility that it was recorded or mixed, at least partly, in Channel One!!!
When Revolutionaries stopped recording due to Sly and Robbie
working abroad, a new studio band the Roots Radics took their place.Led by Errol "Flabba" Holt, formerly known as the Morwells, the band became the backing band not only in Channel One but elsewhere to. They are probably the backing band with the most recordings in Jamaica.
One thing is very important about these backing band is that only some core members are in most recordings. Many sessions musicians come and go in each and sometimes different backing bands have exactly the same members. Or change their name accordingly.
The Roots Radics in some earlier sessions at Channel One are credited as Channel One All Stars. They were also Prince Fari I's new band after he disbanded the Arabs. That session was probably the first one that all the core members played together as a band.
The Roots Radics in the 90s tried to become a band in the Western music sense, shared the vocals among themselves and tried to find success in the international market.
Another development that took over in Channel One is the discomix, the extented 12" singles with the deejay or dub version added to the vocal one. A very famous engineer that worked in the studio was Crucial Bunny, among others like, Scientist who did much work here and recorded his solo dub material.
After the digital era the studio just couldn't hold up.
Recommended Recordings
The Mighty Diamonds – Right Time (1976)
Various Artists – Channel One: Well Charged
Joe Gibbs
Location: Kingston, Jamaica.
Joe Gibbs was a talented and capable producer before he made his own studio. Randy's was a studio that Gibbs used a lot and there he met Errol Thompson who was working as an engineer. Earlier he was also at Studio One for a time helping out Sylvan Morris (yeah pretty much everyone was in Studio One for a time).
When Joe Gibbs opened his own studio at 1975, he took Errol with him and together they are known as the Mighty Two production team.
Thompson was a dub master, one of the best, and many compare him to King Tubby. Even if he wasn't as good, his mixing skills were magnificent.
Joe Gibbs was one of the stronger studios till 1983. If Channel One was No.1 that time, Joe Gibbs was no.2. Gibbs was a capable producer and many great figures entered his studio.
I have to mention now something about the albums in reggae especially at the 60s/70s. Reggae is a singles genre, albums are just an extra, or a tool to reach foreign markets. Many albums are just singles collections. So it is frequent for an album to have been recorded in more than one studio, often with a wide array of personnel, sometimes even with more than one producers, and in the course of many years.
Producers in reggae are very powerful, cause they own the recording. At least that was the norm before the 90s. The artist could buy the rights of his songs from the producer and use them in an album, so thye could have an album with five producers, as they could have cut singles for each one.
Anyway that sometimes makes hard to credit an album to a single studio or producer or engineer. Still there are many sets recorded in one place and with specific personnel.
Back to the subject many great artists entered Joe Gibbs. Culture, Trinity, Abyssinians, Gladiators, Yellowman, Earl 16, Dillinger, Prince Far I, Wailing Souls are just some. Many of those productions by Joe Gibbs himself. From the Mighty Two. And of course backing from his studio band the Professionals, that enlisted from time to time the top Jamaican musicians like trombonist Vin Gordon or bassist Lloyd Parks.
The most succesful productions of the duo are those for Dennis Brown. He recorded some of his best and most recognisable material with Joe Gibbs. Two of his best LPs, "Words of Wisdom" and "Joseph's Coat of Many Colours".
Recommended Recordings
Culture – Two Sevens Clash [The 30th Anniversary Edition] 2007 (reissue with bonus for the 1977 set)
Dennis Brown – Words of Wisdom (1979)
Joe Gibbs & The Professionals – African Dub All-Mighty Chapter 3 (1978)
Tuff Gong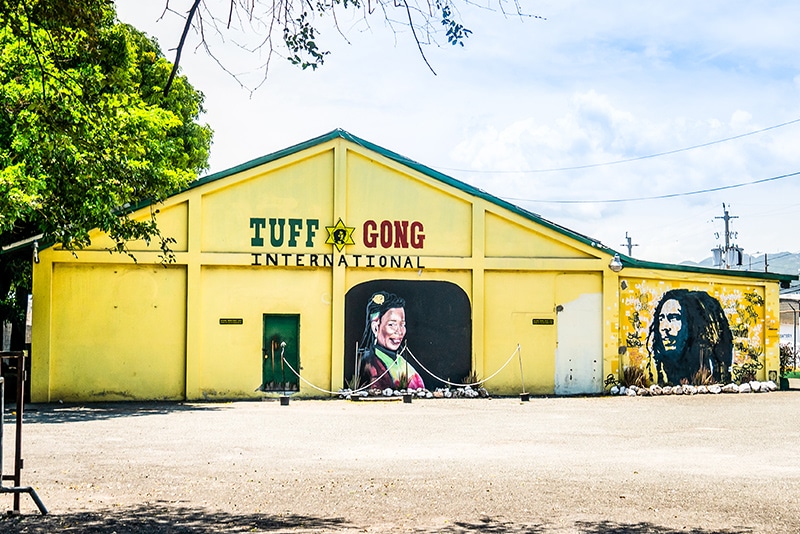 Location:Kingston,Jamaica
Tuff Gong was Bob Marley's nickname .And label. And recording studio. Relocated in his house at 1977 the studio attracted many famous reggae artists (and not only famous) to record there. After Bob's death the studio relocated elsewhere, its current site. The 80s were a good time for the studio, but music by high caliber artists is recorded there till today.
The first one of his albums that Bob recorded there was Survival at 1979.
Some that recorded there were: Don Carlos, Cultural Roots, Israel Vibration, Jacob Miller, Burning Spear, Dennis Brown, Junior Reid, Freddie McGregor.
Island wanted their artists to record here. Gregory Issacs ,The Cool Ruler, recorded the big international hit Night Nurse here as well.
Errol Brown was an engineer in many of those recordings, also in Marley's albums. He formerly worked for Sonia Pottinger's Treasure Isle among others.
The studio has count on Marley's stardom, and its good equipment to continuing to this day being relevant in Jamaica.
Recommended Recordings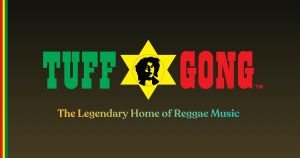 Don Carlos – Suffering (1981)
Burning Spear – Hail H.I.M. (1980)
Voice of Progress –Mini Bus Driver (1982)
——————————————————-
Since we talked about Marley here i guess it's a good time to talk a bit about the concept of overdubs in reggae and its importance.
When labels like Trojan were importing stuff to sell in UK, they sometimes made some changes to the material. Remixing, adding strings, making the tempo faster to fullfill skinhead reggae requirements etc.
Trojan did it with success but when the attitude towardsroots reggae changed in UK, they stopped doing it. Those tweaks were made to make the music closer to Western music standards. Despite that there is tons of Trojan material without tweaks.
Pama, Trojan's biggest rival, didn't do that and left somewhat behind. Still Pama turned into Jet Star first distrubutor and then succesful UK reggae label.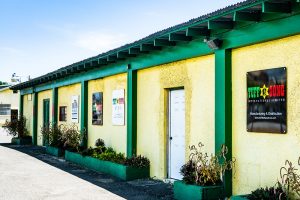 Island's are most famous overdubs .Marley's Island debut was remixed, rock instruments were added by musicians at the Island Studios. The results were more rock flavored and of course inferior to the original mix. But at least this helped reggae to gain more ground, and at least it stopped at around 1976.
Well almost. Island for example had the Compass Point studios at the Bahamas. Some reggae releases for Jamaican artists on the roster of the label, were either mixed or even recorded there for better control from the company. Sly and Robbie worked there a lot. Virgin did the same to some of its reggae releases.
Wackie's
Location:New York,USA
Lloyd "Bullwackie" Barnes left Jamaica and Studio One were he was working and moved to New York, where after recording some stuff as a producer in other studios opened his own atn 1973. He started the Wackies label at 1976 and that's when the studio started taking over.
At first Jamaicans who lived there came to work in his studio, or record a song. The characteristic deep dubby steppers sound of the studio became its trademark and further success made many reggae artists from Jamaica to go and record something for Bullwackie.
Horace Andy, Sugar Minott, Audley Rollens, Wayne Jarrett, Little John, Max Romeo, Roland Alphonso, Tyrone Evans (from Paragons), are some of the Jamaican reggae artists that recorded in Wackies.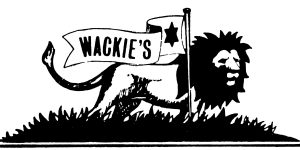 But strength was also in the local talent. Studio Enginners and musicians like Junior Delahaye and Prince Douglas, Deejays like Jah Batta or Clive "Field" Marshall, The Love Joys, Bobby Sarkie and others that even if were born in Jamaica or the rest of the Caribbean (or their parents) found a home in New York and a place to follow their dream at Wackies.
The digital era found the studio in a transition period, that tried to stay strong, but at the early 90s, the label stopped recording any new music. Bullwakie continued to record some stuff (released as cd-rs) but the Wackies days were over.
For more check my Wackies Legacy list if you like, with an almost complete album/compilations catalogue, plus more info.
Recommended Recordings
Wayne Jarrett – Showcase Vol 1 (1981)
Junior Delahaye – Showcase (1982)
Various Artists –Wackies Sampler Vol. 3 (2008) (of course tracks recorded at the 70s/80s)
Ariwa
Location: London, UK.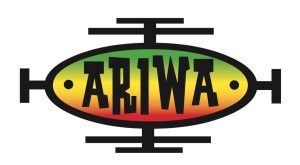 Trying to decide which is the most important studio in UK regarding reggae is a difficult task. The good stuff was recorded all over the place and no studio had a true advantage towards the others.
Bovell recorded his early stuff in Goosegburry for example and he was later the head in Berry Street were Adrian Sherwood produced some of his stuff. Jah Shaka recorded mostly in Easy Street or Adis Ababa but he let the mixes of his dub albums to Mad Professor.
And that was the reason i picked Ariwa. Mad Professor, aka Neil Joseph Stephen Fraser. The guy from Guyana that must be considered the finest engineer in UK reggae.
Jah Shaka wanted the mixes of his dub albums done by the finest dub artist: Mad Professor. Even if Dennis Bovell was good in mixing and dub, and Adrian Sherwood always found good mixes for his dubs, Mad Prof. was the best.
And Ariwa was a great studio. Both in mixing stuff, but also in recording. Fine roots, dancehall and lovers rock were recorded here. Jah Shaka's collaboration with Mad Professor had great results. Lee Perry recorded here on his UK phase in the 80s.
Professor mixed an album by young star Lacksley Castell and only Berry St. with Dennis Bovell in the board was close in mixing in the UK.
Professor's solo dub stuff is also good and so are many of the studio's releases that are numerous. The studio relocated 2 times after it opened in 1979. First was at 1982 and second and final at 1986.
Recommended Recordings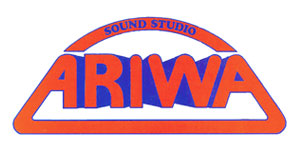 Mad Professor – Mad Professor Captures Pato Banton (1988)
Jah Shaka – Revelation Songs (1983)
Johnny Clarke – Give Thanks (1985)
——————————————————————————————
I believe it is nice to mention some of the important studios for reggae in the UK.
Easy Street was used by many, lovers rock,roots and dancehall was recorded or mixed here.
Berry Street was used by Adrian Sherwood mosty to record some of his projects, Creation Rebel and Singers & Players.
Addis Ababa was used by Jah Shaka and some of his productions. Aswad and the Twinkle Brothers also recorded here (for Jah Shaka).
Goosebury was Dennis Bovell's lair for sometime. Actually many of his early projects took place here. The incognito dub project 4th Street Orchestra, other dub albums of his work with Matumbi and Linton Kwesi Johnson and the earlier Lovers Rock recordings (and the birth of the genre).
A-Class Studio was very important in the development of the Fast Chat/Bashment UK dancehall MCing. Owned by the Fashion Records founder John MacGillivray, opened in 1982 as a small studio and relocated at 1988 as a more modern one It got strong realeasing both Uk and Jamaica stuff from dancehall to fusion ragga. In 1997 it relocated again but in the 00s the label stopped releasing new stuff.
Other UK studios are Norman Grant's (Twinkle Brothers) when he moved in UK, Fallout Shelter (Aswad mixes of Black Uhuru and Ini Kamoze, Sly and Robbie used it), Basing Street, Remaximum, Chalk Farm (mixing of Jamaican artists in the 70s) and the Island Studios (Steel Pulse, overdubs).
Jammy's
Location: Kingston, Jamaica.
Prince Jammy was one of the best King Tubby's students. He became his number one engineer and a dubmaster himself.
Jammy was the mixing engineer in many great recordings as everyone wanted to have his release mixed at King Tubby's where the talented Prince Jammy was working.
At 1985 he made his own studio Jammys. One day Wayne Smith and a member of the studios crew were playing around with an old casio, and came up with digital beat, that they turned into a dancehall anthem "Under mi Slang Teng".
It wasn't just a hit but a gamechanger as all dancehall turned digital from now on, and Jammy was on top of the game. The lesser costs to produce digital stuff was also a big attraction and every studio incoporated digital rhythms.
Jammy scored many hits in the digital era as producer and the studio was one of the most succesful, unsuprinsingly as the digital revolution started there and Jammy was a capable producer. Still it is known that there were a couple of digital singles before Slang Teng, but still digital became mainstream after that riddim.
I don't believe there are many dancehall stars that didn't record there. Frankie Paul, Nitty Gritty, Super Cat, Tenor Saw, Nicodemus. Also Horace Andy, Dennis Brown, Junior Delgado and Johnny Osbourne at their digital dancehall phase.
Recording a tune in Jammys was a ticket to success. Many producers of the digital and ragga era started their career working here. Steely & Clevie for example started as the house band there, before moving to make their own productions.
In all those years coronation was ensured. King Jammy now deserves respect. He is not that active as before but his studio works till now. His son Lloyd "John John" is the producer in the recordings from the 90s till today.
Recommended Recordings
Various Artists – King Jammy's Selector's Choice Vol 1 (2007) (also get the other three of this VP Records series for a complete Jammy's 1985-1989 experience.The tracks are present via riddims sequence ,meaning that 3-6 tracks from every riddim are presented ina sequence)
Nitty Gritty – Turbo Charged (1986)
Black Scorpio
Location:Kingston,Jamaica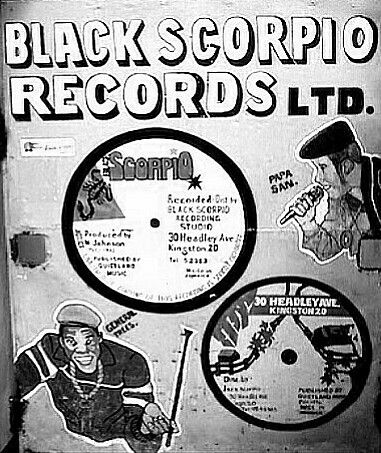 A very succesful soundsystem in the digital er,a,and also a very succesful recording studio. Many deejays and singers came here to cut a tune with Maurice Johnson, the owner and producer.
From Yellowman to Half Pint and from General Trees to ragga hitmachine Bounty Killer nearly all reggae and dancehall stars of the last 25 years recorded in Scorpio.
Chaka Demus, Luciano, Frankie Paul, Ninja Man, Buju Bunton and many many more.
Recommended Recordings
Various Artists – Black Scorpio All Stars Vol. 1
Lord Sassafrass – Poccomania Jump
—————————————————————————————
A good time i guess to mention another label/studio of the digital/ragga era and beyond.
Skengdon was a popular label and studio .The recording studio was actually in Miami. Owner Kenneth Black was also the owner of Jamaican Soundsystem Stereomars,which was very succesful. The label was very active between 1985 and 1988 but later stop releasing stuff. Nuff Respect by Nicodemus is a fine release and many many others like Super Cat, Frankie Paul or Little John recorded there.
Music Works
Location:Kingston,Jamaica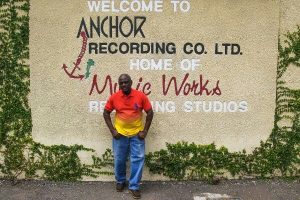 A seminal producer Augustus "Gussie" Clarke work at the 70s, but found his biggest suceess in the digital era.
Gussie's studio and label was there in the digital era, when part of the dancehall became ragga or fused with hip-hop, when lovers rock became mainstream and popular also in Jamaica.
Gussie scored hits with Gregory Isaacs on his lovers dancehall phase atn the late 80s, and recorded the last truly good material from the Cool Ruler.
JC Lodge scored many lovers rock hits with Gussie and so did ragga star Cutty Ranks and ragga heavyweight Shabba Ranks.
Music Works was a hub for many reggae stars, in a time when going from studio to studio to record a tune there and there became even more eminent. Gussie have scored hits in many different eras from I-Roy to Lovers Rock and ragga!
Recommended Recordings:
Various Artists – Greensleeves 12″ Rulers: "Gussie" Clarke – Music Works 1987-'91 (2007)
Gregory Isaacs – Red Rose for Gregory (2001) (reissue of 1988 album, this is the version you should get)
Penthouse
Location :Kingston, Jamaica.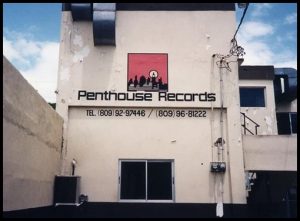 Donovan Germain opened his studio and label at 1987. He was the top producer in Jamaica at the late 80s and early to mid 90s.
Donovan had a wide array of then superstars and introduced the concept of collaborations, pairing together in a track a singer and a deejay, not after each other but as a duo.
Wayne Wonder, Garnett Silk, Beres Hammond, Sanchez, the great singers in track with star deejays Buju Banton, Cutty Ranks, Mad Cobra and Tiger. This worked very well and countless hits had this pattern so it was copied to death by others (and still is done to some extent).
The singers of the label had a very lovers orientation especially superstar Beres Hammond and Sanchez. Garnett Silk had a more roots appoach (i will say more about him in the Digital B entry) and Wayne Wonder had a more traditional dancehall kind of singing with lovers of course throw for a good mix. Later he became a international star, fusing reggae with r'n'b'.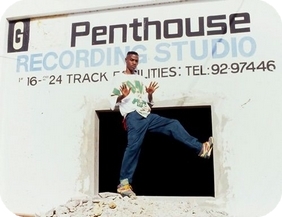 The Ragga side of the label was very strong also. Buju Banton was the biggest star in Jamaica atn the 90s (only Beenie Man suprassed him at the second half of the decade) and recorded a lot for Penthouse.T ony Rebel, Terry Ganzie, Spragga Benz, Tenor Saw many recorded at the leading studio and label of the first half of the 90s.
Even if the roots revival happened mostly in Digital B and Xterminator, the album that changed the game and saw the coming of Conscious Reggae was Till Shiloh by Buju Banton at 1995. You see Buju turned from a guns+bitches deejay to a righetous devoted rasta singjay, and his turn made an impact also abroad. Even if Garnett Silk was both popular and rasta, it was Buju's turn that gave the major boost to the Conscious Reggae wave. In an Penthouse Label release.
The studio is going strong till today and relocated at 2006.
Recommended Recordings
Ras Shiloh – From Rasta to You (2002)
Garnett Silk – Collectors Series (1998)
… – Flashback: 1993-1999 (2010) (both solo tracks and most of their numerous collaborations.)
—————————————————————————-
Dave Kelly worked with Germain for man years both in Penthouse studio and Germain's older labels. He was very important for the studio as a producer, engineer, arranger.
At 1993 he and his wife Janet left and opened his own studio Boxx and label Madhouse. Many riddims were created here and artists like Buju, Bounty Killer, Beenie Man, Spragga Benz, Wayne Wonder, Lady Saw and Tanya Stephens in other words the dancehall/ragga elite recorded there.
Digital B
Location:Kingston ,Jamaica
Bobby Digital Dixon was a very important reggae producer from the late 80s and is still today. He was formerly a Jammy's engineer and created his own label/studio at 1988.
In the early 90s he took the regular way of ragga plus lovers for guaranteed success.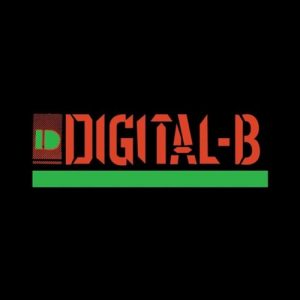 With a twist. You see Garnett Silk (who as we saw recorded much also from Penthouse but also others like Steely & Clevie for example who had him for two years in their label) was a rasta and his lyrics were lovers but also had much Conscious subjects.
And so Garnett led a new wave of Conscious Reggae (as this new roots are known), with rasta ideals and militant/spiritual lyrics. Bobby Digital recorded a lot with Garnett and also made his only album while he was alive. Yeah Garnett died very young at 1994. A horrible miss for Jamaican music.
You see Silk's wonderful, majestic tenor voice and his righteous spiritual lyrics, far from the slackness and gun culture of reggae that time was also a media for more international exposure for reggae. And that's why that sole album of his is so important cause in the international markets albums matter a lot unlike Jamaica. And that album was Silk's exposure to the foreign markets. A strong break through.
Even if his tragic death in 1994 was a wasted oppurtunity for reggae, conscious reggae started to pick up. Bobby Digital had recorded another conscious artist at the 80s and 90s, Admiral Tibet one of the few deejays that resisted slackness and guns and influenced all the others. Yami Bolo was also recording the same time as Garnett, another Conscious singer. Sugar Minott found him on his Youth Promotion Crew. He recorded with Sly & Robbie and others.
It was more than 10 years since roots were popular and that new wave of Conscious Reggae quickly took over with the turning points being Buju's Penthouse album Till' Shilloh and Sizzla's albums in Xterminator.
Quickly a new wave of roots took over and Bobby Digital was crucial in this deparment.
Other artists that recorded there were Shabba Ranks, Cocoa Tea, Super Cat, Tony Rebel. And later at the Conscious era, Morgan Heritage, Anthony B, Sizzla, Chezidek, Richie Spice, mmong others of course.
Recommended Recordings
Garnett Silk – It's Growing (1992) (there are many many good compilations releases with material from his short but expansive in tracks career. Give I Strength is one with much Bobby D. produced material)
Sizzla – Black Woman & Child (1997) (also Da Real Thing)
Morgan Heritage – Protect Us Jah (1997)
Xterminator
Location: Kingston, Jamaica.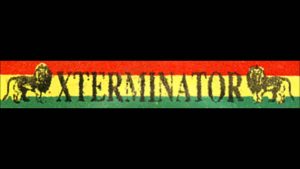 Phillip Fatis Burrell came into the scene at as a producer at 1984 but didn't really started having success until 1988 when he started the Xterminator label and studio (then known as Exterminator). The Ragga era had started, and Phillip scored hits recording Ninjaman, Cocoa Tea, Johnny Osbourne, Beres Hammond, Pinchers and others.
Later the Xterminator label jumped on the conscious reggae bandwagon, although it was one of the first that released much material from artists like Luciano ,Sizzla, Turbulence, Everton Blender, Ras Shiloh.
A new era was coming: the era of Conscious Reggae or you can say the return of Roots. If the deejays were the kings of the dancehall/ragga era and the singers in the previous eras of Jamaican music, here the singjays were ruling the place.
Singjays do everything. They can toast or chat their way, and they can also sing. Earlier examples existed but it was the mid-90s when the style picked up. I believe the style is rooted to the success of the collaborations between singers and deejays in the early 90s. People dig a melodic mellow singer and an angry chatter in the same song and collaborations between Buju Banton and Wayne Wonder or Beres Hammond or Marcia Griffiths with a chatter were hits.
So why not do both ? Buju Banton a dedicated chatter started singing on his gamechaning "Till Shiloh" album. The album was a huge hit but also the style of his influenced many artists.
Lutan Fyah, Capleton and Chazidek are some other singjays he recorded along with Turbulence and Sizzla i mentionted before.
Sizzla was the biggest star of that new conscious singjay wave and he is still one of the most popular reggae artists today. Only Capleton came close to his succees. Capleton had also changed his style into a more singjaying pattern after Buju's 1995 album.
Singers like Jah Cure, Ras Shiloh or veteran Sanchez are still very succesful. And those along with others recorded for Phillip Burell for his own label, VP, Jet Star or other labels.
Recommended Recordings
Sizzla – Royal Son of Ethiopia (1999)
Sizzla – Taking Over (2001)
Lutan Fyah – Healthy Lifestyle (2006)
Hitmaker Studio
Location: Kingston, Jamaica.
Hitmaker is producer's Don Corleon's (real name Donovan Bennett) base of operations. His succesful label and studio are one of the pillars of the modern dancehall and reggae sound. He started recording as a producer at 2002.
In today's dancehall sound, "One riddim" albums are a must and most full length are in this format. That started in the dancehall/digital era but now has become the way things work. Someone comes up with a riddim, he gives it to some stars or wanna be stars to record it.
Then he collect this songs and makes a compilation which is released as the riddim is still hot (in other words new) and sell it. Nowadays with the digital releases this happens even more and you see all kinds of new labels spawn, and releasing their riddims. Nowadays riddims are created all the time and big stars record sometimes even more than 10 new singles a month!
Don Corleon entered the reggae industry at the time when this era started peaking. The first one riddim compilations in dancehall were released in 1986 but in the 90s the thing gained ground all the time, and at the 00s it just peaked to new heights.
Don Corleon like all those studios has his mind into creating new riddims that would give multiple hits. Albums are just an extra now. Yeah that was always the case in reggae but in modern dancehall the emphasis is even more. Albums are released more to promote the artist n Europe or the USA. A new album by a dancehall artist will have so many older riddiims (in the Jamaican music world old can be one year old) that people in Jamaica will dismiss at as old. Stay relevant and give new things is a must. International markets have different rhythms of course.
In lovers and Conscious/Roots things are more album-oriented but that's also because these genres are more popular in foreign markets. There is the occasional dancehall hit at the States or in Germany for example, but roots and lovers sell more in the rest of the world than dancehall. With the exception of course of some superstars like Sean Paul or Vybz Kartel who can claim important success in foreign markets.
Pressure, Vybz Kartel, Jah Cure, Elephant Man, Tarrus Riley, Fantan Mojah, Sean Paul even Rihanna have recorded for Corleon. And many more of course. And even more have used his riddims. On the hunt for a hit!
Recommended Recordings
Various Artists – Monte Carlo Riddim (2011)
Don Corleon – Dub in HD (2011)
—————————————————————————-
Reggae at the US Virgin Islands is a big deal especially after Midnite's success at the late 90s. Suddenly many youngsters started recording and playing reggae.
I Grade Records Studio and African Labs are too very important studios in St.Croix. The first runs a succesful label and had recorded artists like Danny I and Midnite and the second is Midniite's studio.
The VI reggae sound is roots, that sound both modern but with a look at the 70s Jamaican sound.Sound V.I.Zion is Batch' studio and label, who is both a producer and a very good reggae singer. He has recorded Ras Attitude among others.
In the US Bambu Station who are from the Virgin Islands, have their own studio and label Mt.Nebo. Lustre Kings Productions is also based at the US.
In Europe they are many studios and reggae labels, like for example A-Lone Ark in Spain, Mafia & Fluxy's studio in UK etc.
In UK of course you can find many studios as the reggae tradition is bigger. From fast chat/bashment to digital UK roots there are many places that operate.
In Jamaica of course there are countless studios that record and create their own riddims. Also many big stars and their "crew" have their own base of operations, as for example, Vybz Kartel's own studio. Another studio that deserves mention is Tiger Studio. But there are many many more.
Big Ship
Location :Kingston, Jamaica.
Big Ship was built at 1995 by Freddie McGregor. The studio became prominent after his son Stephen DiGenius McGregor became the head of it.
DiGenius is now one of the most exciting producers. The bigger stars wait for his club situated large dancehall riddims to score hits. Stephen is only 21 years old nowadays,and despite his age he had scored more hits that others had on their entire career. The benefit to have a modern studio with the best equipment is of course a plus but nothing happens without talent.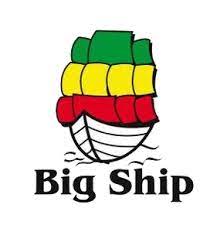 Di Genius Records constantly releases riddims to be voiced by stars such as Mavado, Beenie Man,Elephant Man, Vybz Kartel, Aidonia, Spice, his brother Chino and many others .
Di Genius is one of the superstar producers now, and with some others those you expect great things in the future.
Recommended Recordings
Various Artists – Championship Riddim (also check Bad People Riddim.both one riddim of course)
Stephen "Di Genius" McGregor – Labwork Vol.1 (plus volume 2 ,collections with some of his productions)
—————————————————————————–
Kemar Flava McGregor (unrelated to Freddie's family) is another young and talenetd producer. He handles the Flava McGregor Records label and studio and since 2001 produces lovers and roots riddims, singles and albums. He has recorded with names such as Sizzla, Gyptian, Etana and others. His style is closer to lovers than anything else.